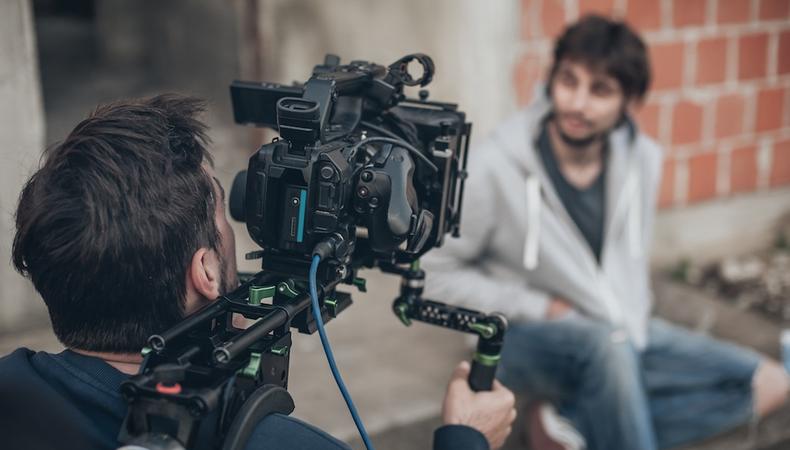 Still waiting to book your dream indie role or for someone to write that perfect character for you? Wouldn't just be easier to create that project yourself? Yes, yes it would.
I struggled for years trying to find that perfect project until one day I decided to use the knowledge I already had in filmmaking and start creating my own content.
Young artists: Get your hands dirty and create! Evolve it, explore it, show it off. And guess what? There are so many free resources out there to explore this creative side; everything thing you need is right there at your fingertips.
If you're ready to get started, here are a few pointers to help you get started on the journey of finding your inner filmmaker.
1. Remember that research doesn't stop after college.
Figuring out your own style of filmmaking involves studying others. There's an abundance of shooting scripts online from films you know and love. Read them. Ask yourself if they're films you would have wanted to act in. Are any of the scripts similar in tone and theme to what you want to create? Try searching for "Moonlight shooting script." Boom. Your first step to creating has begun.
Remember that libraries are a thing! If you have a question about pre-production, writing, or creating in general, you can likely find a book on the topic in your library's catalog. I have five books in my queue right now about indie filmmaking and the business of film. As long as we have public libraries, use them.
READ: 6 Tips for Creating Your Own Big Break
2. Ask and participate.
Ask friends if you can assist on their projects. Use social media. Join a filmmaker's group on Facebook because there are always post about seeking assistance on set.
What are your strengths? Are you an organizer or hands on type of person? When I started out, I thought maybe I would want to handle the camera so my friend gave me a position as his second AC. I quickly learned this was not my field, but now I know what goes on in the camera department and can speak the language when I'm producing and hiring my crew.
Early on, I was told I had to pick whether I was crew or talent. I never agreed with this and it doesn't play in today's filmmaking world. In one of my first films, I was both second AC and talent. The film after that, I was the producer's assistant and talent. If the producer is ok with you wearing multiple hats, do it! Once you start making your own content, you'll be wearing all the hats.
3. Test things out.
If you don't have social media, you're missing out on the best resource for learning how to write a story: Snapchat and Instagram stories are the easiest ways to share short stories or a joke you want to test out. Each day you can create a new character, a new scenario, and learn pacing. This is your screen test.
I have a friend who does stories all the time. She uses them as testing grounds for learning how to "write" her story, find her voice, and produce her own content.
Are you?
Patricia Selznick is the creator of the short film "Chocolates" which premiered at the SoHo International Film Festival in June. In addition to being an actress for film and commercials, she has worked behind the scenes as a production coordinator and producer's assistant on feature films. Early on she interned at a PR firm, a post-production house, and news channel. Follow her on Instagram at @patriciaselznick.
Ready to cast your own project? Browse the Backstage talent database!
The views expressed in this article are solely that of the individual(s) providing them,
and do not necessarily reflect the opinions of Backstage or its staff.