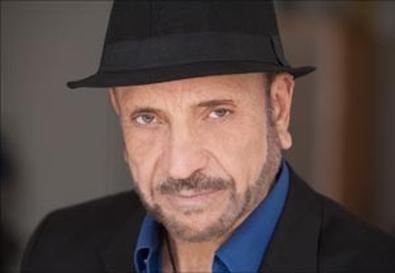 It's not that 51-year-old Kim Carrell stopped playing villains in Shakespeare or intense characters in contemporary plays and films, but suddenly the dad roles were beginning to pile up. "Though I still looked young and was being cast in dad roles younger than myself, clearly some change in me had brought this about," he says. "I also saw my actor friends getting aged out of roles they had been playing. They were facing diminished opportunities and not dealing with it well. They were allowing it to eat away at them emotionally and growing seriously depressed. They held themselves responsible and were paralyzed by it. That spurred me on."
Making intelligent transitions to accommodate the fact of aging depends on many factors—from realistic assessments and goals to just being open to other possibilities. Carrell falls into the latter camp. He knew the time had come to make a change, but he also allowed himself to consider new endeavors. He also noted that perhaps as he matured, he gained a certain gravitas he lacked as a young man.
As it happened, for a number of years Carrell had been serving as a fight choreographer on a host of productions in the Boston area and ultimately became the fight director for the New England Shakespeare Festival, a post he held for five years. Simultaneously, he was acting with the company and becoming increasingly fascinated by its approach to Shakespeare, known as "original practice"—using only the First Folio and "working on the productions the way the Elizabethans might," he explains. "Actors only saw their own sides. I found it a deeper and more useful process than sitting around analyzing the text."
Carrell was fascinated by the method and wanted to study it further. The idea of graduate school and a teaching career suddenly seemed appealing. He was in his 40s and, given his circumstances, he felt it would have been foolish not to pursue it. He is currently earning an MFA in staging Shakespeare at the University of Exeter in England and toying with the possibility of going for his doctorate.
Still, making the transition was difficult on several fronts, not least the resistance he encountered from a number of academic institutions he had applied to. "They said, 'You have a great résumé. Why do you want to go back to school?' " Carrell says. "I wondered, Is it because I'm in my 40s? In the States, they fudged it with all kinds of political responses. At Exeter, they said my age was great and that when they see someone with my experience, they view it as an asset. They said, 'We love people with experience who come back for additional training or are changing careers.'" He is now seriously considering moving to England, entailing a host of transitions, including those that impact his wife's life and career. But he has little doubt he is on the right track.
Tilling New Fields
Jos Laniado is in the process of making a career transition, moving into film production. But unlike Carrell, he's hoping to produce projects to give himself the kind of roles that are no longer forthcoming. As a younger man, he worked steadily, often in macho or romantic leading parts. "Now I'm getting jobs as an uncle or a dad with older children," he says. "I did a commercial for Aetna Life as a senior jogger. I am playing reverends, priests, rabbis, and sometimes even younger grandparents. It feels strange, but work is work." In "The Best and The Brightest," a film starring Neil Patrick Harris, laniado plays Luis the Super.
Without wanting to be specific about his age, he says his acting age range is 55–65, and short of increased print work, his prospects were not what he might have hoped. "I have a few agents and a manager, and no one says anything directly," he notes. "But indirectly, they've made me aware of a change. They keep telling me that when something 'appropriate' comes up, they'll let me know. They keep telling me not to worry. At auditions with casting directors who know my work, they're asking me if I might consider wearing a ponytail or a mustache. They want me to look like a character instead of the young leading man. I've had new headshots made up that downplay my leading man/romantic lead look. I now look more like a character, and in some shots my hair is gray so that I'll be considered for pimps, prisoners, butlers, and Spanish dads."
Four years ago, Laniado and his brother Claudio Laniado created a film production company, Convivencia Forever Films, whose mission is twofold: to create interesting and leading roles that showcase his and Claudio's acting talents and to promote themes of peace and goodwill in a culturally and ethnically diverse world. To date, the company's films include "The Tango Date" and "Roy." Laniado is currently attempting to raise money for "Tango Shalom," a comedy in which he'll play a Hasidic Jew who has received a cryptic message from God to dance the tango. Once funds are raised, the movie is slated to star Renée Taylor, Lucila Solá, and Josefina Scaglione, he says. Laniado's ambition is to play a mature romantic lead, whether it's a project that he or someone else has produced. "I'm a romantic person in real life," he emphasizes.
Finding the Voice of Wisdom
The need for aging actors to make transitions in a visual medium seems obvious enough, but what about in voiceovers, where the actor is never seen by an audience? According to Debi Derryberry, the answer is a resounding yes. Until around 2000, she had been a steadily employed voiceover artist for 20 years. Her specialty is children's voices, and she is perhaps best known as the voice of Jimmy Neutron in "Jimmy Neutron: Boy Genius." But largely because of the economy, name actors began copping the major roles in animated features, and unqualified unknowns were landing the looping gigs. In addition, digital and online casting opened up the field and suddenly the talent pool was burgeoning. "At one time I was competing against 50 people; now it was between 55 and 1,000," Derryberry says.
The age issue kicked in too. New producers and directors were coming along and they wanted new blood. They were also committed to the idea that youngsters should be playing youngsters. Authenticity had become the byword. They didn't appreciate the amount of experience that's needed to do voiceovers, Derryberry asserts. Producers talk about saving money, "but when you bring children on, they require more breaks, and there's the additional expense of hiring teachers," she says. But logic played no role in casting, and Derryberry knew she had to make a change to supplement her income.
Her lifelong singing hobby was a good place to start, she decided. She also recognized that children were her natural audience. Putting the two elements together, Derryberry has made a transition: Today she is a popular children's entertainer, songwriter, and singer. She has created interactive children's shows, award-winning children's CDs, and music videos. She is launching a property and brand, Baby Banana, which includes her first children's book. With the right financing, she's hoping to write and produce her own musical cartoon series. If all goes well, she'll be employing other actors too.
Embracing the Gray Hairs
Willow Hale is not promoting a second career. She's staying the course with the old one, but she's breathing new life into it by accepting herself in ways she hasn't before. Her problem was not the fact that she was aging, but rather her refusal to accept it.
For a number of years, casting directors expressed regret that she did not look older, Hale recalls. But, like many women within and outside the industry, she was determined to appear at least a decade younger than she was because of her relationship with her boyfriend, which had managed to intrude on her professional life. "I wouldn't have considered playing a granny," she says. "I felt I had to compete with younger women. I turned myself inside out, and that didn't help me with my roles." Indeed, few roles were coming her way and she had taken a full-time day job.
Three years ago, Hale made a life-changing decision. With her boyfriend, she produced and starred in a film and, for the first time, played a character closer to her own age. Though she and her boyfriend split, making the film and playing an age appropriate role turned out to be a liberating experience. Not only did she feel free to acknowledge her age, but once again she was fully committed to acting. The breakup turned out to be part of the liberation, she says.
Admitting she is 60, Hale is being seen now for more roles than she has in years, auditioning for the part of an Alzheimer's patient, playing older moms, and appearing as the wife and mother of a serial killer on an episode of "Criminal Minds: Suspect Behavior." Though Hale is still naturally blond, she has no hesitation about dyeing her hair gray for an audition or a role. She does not see Botox treatments in her future and refuses to touch up her headshots, allowing the "small lines on my face to show," she says.
"I've also found that I've become more assertive with writers and directors. I'm not afraid to speak up. You can't ram yourself through, but you need to be heard. Since I've embraced my age, I feel people in the industry respect and like me. Recently, when I was waiting to go into an audition, younger actors said hello to me in a nice way. It almost had the feeling of a little bow." Her goal now is to be a principal player on a TV series. She has her role models, most notably Betty White, "who has made older sexy," Hale points out.
Collaborating With the Past
At the opposite end of the spectrum, 35-year-old Alejandra Gollas has grappled with the transition from child to adult actor. Born in Mexico, she started acting in Mexico City when she was 5. At 10, she was starring in a widely aired shoe commercial, followed by a stint as Helen Keller in "The Miracle Worker" opposite major name actors. But her big break came when she landed a regular gig as a bratty kid sister on a popular soap, "Quinceañera." "It was a huge hit and I became really famous," Gollas says. "People would stop me on the street to touch me and ask for my autograph. When I was on vacation at a pool, the kids wanted to touch me. They felt they knew me."
But throughout her childhood, her parents were preparing her for the transition they knew would be coming. Unlike other child actors in Mexico who devote themselves totally to their acting careers—indeed, it's expected of them, she says, and tutors are not provided on the set—Gollas attended school throughout her tenure on the soap. She continues to be grateful for her schooling, but she suspects that opportunities began to dry up precisely because as a child she wasn't wholly committed to her career. Still, she landed a few roles here and there and eventually went on to college. "I was divided," she says, "but I always knew I needed to have another career."
Her major problems started after college, when she decided to return to her first love: acting. Gollas was still identified with her childhood role on the soap, a situation made all the more difficult because she continued to look very young. "It was hard for me to say, 'Yes, I was that person and I played that character, but I need to be who I am now,' " she says. "I didn't want to erase my past, but that wasn't who I was anymore. It was really difficult to deal with the way people viewed me, what they remembered me for, and the fact that I was really famous and then I wasn't."
If she wanted to act again, Gollas realized, she had no choice but to start her career from scratch, as if she had no credits. But that too presented a challenge. Friends and industry insiders were puzzled by her willingness to take small parts. "I was asked, 'Why are you doing that?' " she says. "On the other hand, because of who I was, I probably did have opportunities that I might not have had otherwise."
Making career decisions was yet another bumpy transition, Gollas admits. During her childhood, her parents made all the decisions—in Mexico, agents and managers are virtually unknown, she says—while she was taught to accommodate everyone. To this day, she has difficulty turning down any project or assertively voicing her ambitions to her American agent. On the positive side, in her years as a child actor, she learned professional behavior and responsibility, which serves her well.
Five years ago, Gollas relocated to Los Angeles and is facing yet other transitional issues as she tries to make a mark in the States, where she is virtually unknown despite being nominated for Mexico's equivalent of an Academy Award for best supporting actress, she says. Casting becomes even more difficult because she speaks English with no accent and "I don't look Latina," she adds. "I'd love to get a good part in a movie here. But at the moment, I make my living doing voiceovers. I hope that's my transition to movies."
Gollas maintains that as difficult as transitions may be for child actors, they can be made successfully if parents raise their kids with a firm sense of reality, while making it possible for them to have a normal life outside the business. Good advice for everyone.