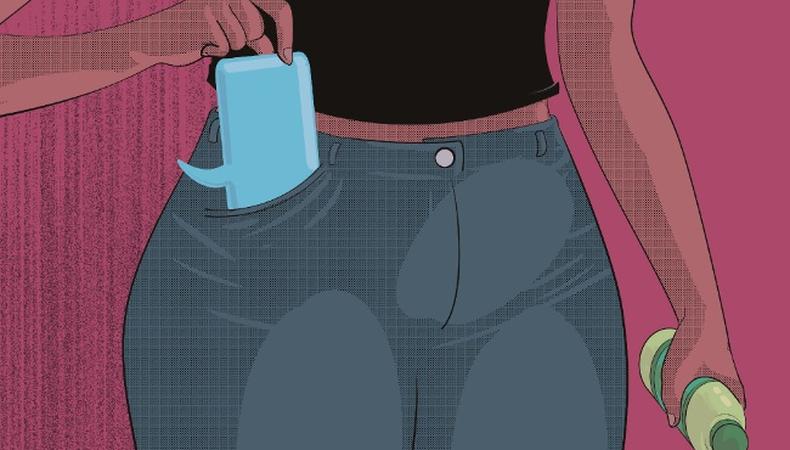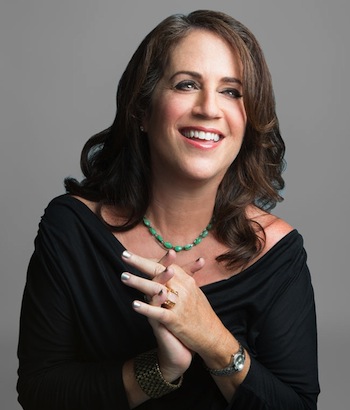 At this year's Toronto International Film Festival, casting director Heidi Levitt and I were asked to talk about social media to six Rising Stars chosen from around the globe. And because the group of actors had varying degrees of interest in social media, we had a very lively discussion when I asked if they used it in their daily lives and to help boost their career.
One of the actors felt that as an artist and storyteller, he's not compelled to work the social media angle because he wants to concentrate on his work and not fall down the rabbit hole. I noted that most of the television shows in America contractually require the actors to participate in "live-tweeting" during the show. He was grateful his Canadian series didn't ask that of him as it felt inauthentic to be pushing and selling.
The moderator, Shannon Kook, a Rising Star alum, actively participates in most social media platforms and has seen a very large uptick in support from his fan base. He's found a comfortable zone in which he can separate his personal from his work social media, and has used Indiegogo to fund an indie project in which he participated.
READ: Your Essential Social Media Checklist
Another actor had been on Facebook, Twitter, and Instagram and came to the decision that she needed to delete all of her accounts and concentrate on her work as an actor. She felt that she wasn't authentically communicating with people through social media and much preferred face-to-face, real-world encounters. She was being very proactive in reaching out to filmmakers whose work she respected while at the festival. The master delegates contact list from TIFF provided contact info, and she emailed them directly and asked to meet them to discuss their work.
Another actor fully embraced several of the platforms and had hired a social media consultant to keep him operating at a high level.
Because both Heidi and myself are heavily involved in social media and have seen quite a bit of success from actors who use it correctly, we encouraged everyone to grab their names in all the platforms (including the domain name for their websites) as a placeholder until they are ready to jump back in.
An interesting discussion occurred when we spoke about whether casting directors, studios, and networks cast their projects based on social media numbers. It became apparent that it's project-driven in terms of who pays attention to these numbers. The landscape is shifting and things are changing on a daily basis. Heidi and I agreed that for the kind of projects we cast, the social media following doesn't really come into play. Casting director Matthew Lessall pointed out that when he was a consultant at a studio, its marketing department was definitely paying attention to social media following.
Many talked about the need to protect their privacy and though they felt it was a time suck, most acknowledged the need to do it to remain current.
Inspired by this post? Check out our Los Angeles audition listings!
Known for her work in film and television, producer and casting director Marci Liroff has worked with some of the most successful directors in the world such as Steven Spielberg, Ridley Scott, Mark Waters, Christopher Nolan, Brad Bird, and Herbert Ross. While working at Fenton-Feinberg Casting, she, along with Mike Fenton, cast such films as "A Christmas Story," "Poltergeist," "E.T. – The Extra Terrestrial," "Indiana Jones and the Temple of Doom," and "Blade Runner." After establishing her own casting company in 1983, Liroff cast "Footloose," "St. Elmo's Fire," "Pretty in Pink," "The Iron Giant," "The Spitfire Grill," "Untamed Heart," "Freaky Friday," "Mean Girls," "Ghosts of Girlfriends Past," "Mr. Popper's Penguins," "Vampire Academy," and the upcoming "The Sublime and Beautiful," which she produced as well.
Liroff is also an acting coach, and her three-night Audition Bootcamp has empowered actors to view the audition process in a new light. The class spawned an online course available at Udemy entitled "How To Audition For Film and Television: Audition Bootcamp."
Visit Liroff online at marciliroff.com, follow her on Twitter @marciliroff and Facebook, and watch her advice videos on YouTube. You can also read her blog.