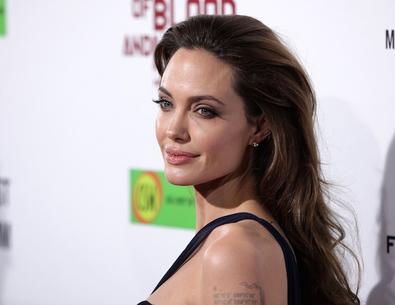 Just recently, Adam Driver (Adam Sackler on HBO's "Girls") told Backstage that he's only ever seen one episode of the show. He watched the pilot with creator Lena Dunham, and of the experience he said, "I was like, 'I can't do this, 'cause I just keep seeing mistakes,' " he says. "I would just replay it in my head over and over again, driving myself crazy…everyone else around me crazy."
And Driver is among many actors who'd prefer to leave their performances on set. Some of the best, well-respected stars don't watch themselves after their projects release. And that's OK with us, just as long as they continue to deliver these remarkable performances.
Reese Witherspoon
Chatting about her film "How Do You Know" with Chelsea Handler in 2010, Reese Witherspoon said she's not a fan of watching her own performances. "No, I can't watch myself," she said. "I don't know. Who feels good looking at themselves…nobody right? And it's torture! Why would you want to watch yourself being stupid and pretending to be someone else?"
Johnny Depp
This three-time Oscar nominee is notorious for not watching his own films. When Johnny Depp stopped by to chat with David Letterman about the 2009 film "Public Enemies," he said, "In a way, once my job is done on the film, it's really none of my business. If I can, I try to stay in a profoundest state of ignorance as possible. I don't like watching myself. I prefer the experience—making the film is great, the process is all fine, but then…then he's up there."
Andrew Garfield
Not even the super-human Spider-Man likes to watch himself act. In a 2011 interview with Andrew Garfield said, "I don't want to be aware of what I'm doing. As soon as I am, I'm less open." Though we can't be sure that he hasn't watched his "The Amazing Spider-Man" films or 2010's "Never Let Me Go," Garfield admitted that he resisted the pressure to watch "The Social Network."
Julianne Moore
Four-time Oscar nominee Julianne Moore, famous for roles in films such as "Far from Heaven," "The Hours," "The End of the Affair," and others, reportedly told Britain's Daily Express, "I haven't seen any of my own movies…I can't sit there for a premiere or anything. I like being in the movie more than I like watching them. That's my big thrill, rather than seeing the finished product."
Matthew Fox
In 2010, "Lost" star Matthew Fox (aka Dr. Jack Shepard) told Newsweek "I never watched an episode of 'Lost.' I just really am not comfortable watching myself." Among other actors at the roundtable, Bryan Cranston said, "It really is a good show. You should watch it sometime."
Jared Leto
Oscar winner Jared Leto appeared on "Conan" to talk about "Dallas Buyers Club" in 2013 and put Conan O'Brien's jacket over his head so he didn't have to watch a clip of himself in the film. "I actually requested a sleeping bag or a small tent that I could climb into so that I didn't have to watch this right now," he said on the late night talk show.
Joaquin Phoenix
Another one of Hollywood's top actors, Joaquin Phoenix cautions actors about watching themselves. He reportedly told Hollywood Outbreak, "I don't ever really want to see myself as the camera sees me…I don't want to watch myself. Of course, there's a part of you that's curious for a second, and I constantly have to tell myself, 'No,' because it stands a greater chance of having a negative effect on future work."
Angelina Jolie
Not to say that this star doesn't watch her own films, she just doesn't enjoy it too much. On "Good Morning America" in 2009, Angelina Jolie admitted she enjoys watching her husband, Brad Pitt, act, but as far as watching her own films, she said, "I like the process of doing them more than watching them. No, I just, I don't really like to watch movies."
Javier Bardem
In his GQ cover story from 2012, the "No Country for Old Men" actor said he can barely watch his own films. "The fact that I like to make characters doesn't mean that I like to watch my characters being made, my performance," he said. "I can't even watch that fucking nose, that fucking voice, those ridiculous eyes. I can't handle that. But when I'm doing it, I don't see my nose or hear my voice; it's like there's something stronger, bigger than that. And I need to express it."
Jesse Eisenberg
Much like his aforementioned "Social Network" co-star Andrew Garfield, Jesse Eisenberg doesn't get much of a kick out of watching himself on screen. Talking to David Letterman, Eisenberg said, "My goal as an actor is to feel a certain thing at a given moment, whatever the character is experiencing. And if I accomplish that, I don't really care how it looks. 'Cause sometimes things look good and you didn't feel good and that's disconcerting as much something bad and you felt good about it."
Andrew Lincoln
The "Walking Dead" star told Entertainment Weekly just last year that he did watch the show for a while. "I watched it, and it's a self-conscious thing of watching myself and going, 'Oh I like it when I do that. That's kind of cool.' And then, 'Oh, I don't like it when I do that.' And that defeats the object of what I want to do as an actor, which is to try and be in the role and not be self-conscious."
Adam Driver
Though Driver's been playing Adam Sackler for three seasons now, and as earned himself two Emmy nominations, he told Backstage in 2014 that he cannot watch "Girls." When he tries to watch the show, he said "I just keep seeing mistakes.' I would just replay it in my head over and over again, driving myself crazy…everyone else around me crazy."