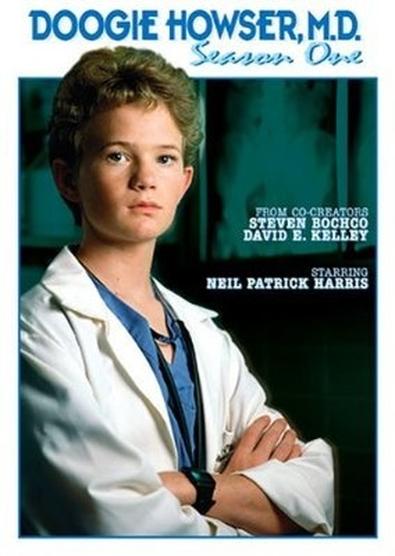 Some of today's biggest stars have given us incredible performances as kids and teens, many of which should not be forgotten so we've decided to remind you! Though they've moved on, grown up, and maybe even have had kids of their own, their childhood performances hold a special place in our hearts.
The warm, fuzzy feeling of nostalgia is about to hit you, because these classic childhood performances from years ago will always be remembered.
1. Neil Patrick Harris, "Doogie Howser, M.D."
I cannot stress just how important it is that we never forget that Neil Patrick Harris was Doogie Howser, and will always be Doogie Howser in our hearts. Harris, whose career has brought him to Broadway, got him nominated for four Golden Globes, and showed him many starring roles, was Doogie before it all. He played the teenage genius beginning when he was 16 years old. The show lasted four seasons, but the opening will live on in our minds forever.
2. Kirsten Dunst, "Interview with the Vampire: The Vampire Chronicles"
Kirsten Dunst has become quite an impressive actor, starring in movies like "Marie Antoinette," "Melancholia," and the "Spider-Man" franchise, but the star had a memorable role when she was just 12 years old. Dunst played Claudia in the Brad Pitt and Tom Cruise-starring "Interview with the Vampire: The Vampire Chronicles" in 1994. The performance from Dunst is dramatic, and the film earned two Oscar nominations in 1995.
3. Shia LaBeouf, "Even Stevens"
This star has been making headlines recently for his…body odor on the set of "Fury," which reportedly was too much for even Brad Pitt to handle. He even pulled out his own tooth on set. And yet, it's at this time when it's most important to remember the LaBeouf we once knew—the LeBeouf before the hunky "Disturbia" and "Transformers" LaBeouf. Yes, I mean Louis Stevens, from the hit Disney Channel show, "Even Stevens." LaBeouf was 14 years old when the show began in 2000, and played the same quirky character for three seasons.
4. Mayim Bialik, "Blossom"
It would be a huge disservice to make this list and forget to include Mayim Bialik, known in the '90s as Blossom Russo from "Blossom." Bialik, who's most recently been starring on "The Big Bang Theory," was a staple of '90s television, acting alongside Joey Lawrence. And, as you can tell from the opening credits below, she had some killer moves.
5. Elisabeth Moss, "Escape to Witch Mountain"
In 1995, a 13-year-old Elisabeth Moss starred in the remake of the 1975 film "Escape to Witch Mountain." Also starring then Disney Channel star Erik von Detten, the movie is about a set of twins, their psionic abilities, and a man who wants to expose them and use their powers to blast open Witch Mountain. We get some quality, adorable acting from Moss in this one.
6. Martha Plimpton, "The Goonies"
At just 15 years old, Martha Plimpton was in one of the most cherished childhood movies of all time: "The Goonies." The actor, most recently on "Raising Hope" and "The Good Wife," played Stef in the beloved 1985 movie about a group of kids following a found pirate treasure map. Check out a clip as Plimpton as Stef below.
Rebecca Strassberg is the digital editor of Backstage. Follow her on Twitter @strassbooger.