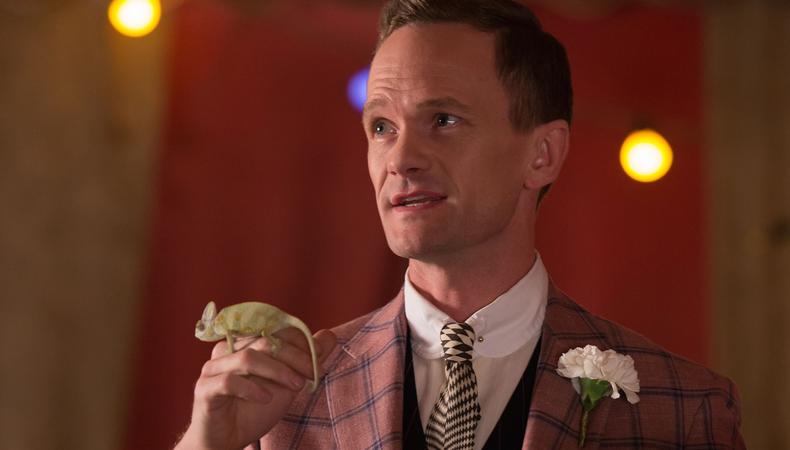 With nearly five seasons under its belt, and a sixth confirmed, it's hard to keep track of all the actors who have appeared on "American Horror Story" over the years. Here are 12 famous guest stars you may have forgotten about!
Ashley Rickards
Known for her role on MTV's "Awkward," Rickards made appearances on two episodes of the first season, "Murder House." Rickards plays Chloe, one of the high school students murdered by Tate (Evan Peters) after his shooting rampage. Although most prominent when she comes back with her friends to get revenge on Tate in the second part of the Halloween episode, Rickards also appeared in a flashback of the shooting.
Christian Serratos
Don't blink! You might miss "The Walking Dead" and "Twilight" star's brief appearance in the show's pilot. Serratos played one of the mean girls who harasses Violet (Taissa Farmiga) when she begins school at Westfield High.
Eric Stonestreet
"Modern Family" funny man Stonestreet played Derek, one of Ben Harmon's (Dylan McDermott) fear-stricken patients in "Murder House." His character is terrified of urban legends, and seeks treatment for his fear of the Piggy Man. Unfortunately for Stonestreet fans, Derek survives his fear, but is killed by robbers after only one episode.
Josh Malina
Star of "Scandal" and "The West Wing," Malina played Dr. Curran, the dentist who ran his practice out of the murder house in the 1940s. Although he only appeared in one episode, his presence as the murderous doctor was enough to leave a chilling memory in the minds of "AHS" fans.
Mena Suvari
From "American Beauty" to "American Horror Story," Suvari appeared in two episodes of "Murder House" as the ghost of real-life murder victim Elizabeth Short. On the show, Short was an aspiring actress who was killed by Dr. Curran while seeking treatment in his at-home practice.
Morris Chestnut
Star of Fox's new series "Rosewood," Chestnut spent seven episodes in the murder house back in Season 1. One of the few characters that makes it out alive, Chestnut plays Luke, the suave security guard sent to protect Vivien Harmon (Connie Britton).
Jenna Dewan Tatum
Actor and dancer Tatum appeared as Teresa Morrison, one of the two newlyweds who explore the Briarcliff Manor on their honeymoon during Season 2 of the show. After being on the run from Bloody Face (McDermott) for several episodes, Dewan's character found her demise after eventually being skinned to death.
Franka Potente
Best known for her role in the "Bourne" series, Potente was at the center of one of the strangest "AHS" plot lines to date. Potente spent two episodes in the asylum as Charlotte Brown, the woman who believed she was holocaust survivor Anne Frank.
Ian McShane
McShane was brought on to Season 2 of "AHS" as Briarcliff patient Leigh Emerson. Creator Ryan Murphy heard McShane was a fan of the show, and wrote the part of a killer Santa Claus with him in mind.
Patti LuPone
Two-time Tony winner LuPone made an appearance in "American Horror Story: Coven." LuPone plays Joan Ramsey, who moved next door to Miss Robichaux's Academy. An abusive woman of faith, Ramsey set out to do everything in her power to protect herself and her son from the witches.
Neil Patrick Harris
The ever-charming Harris was far from his lovable, comedic self on "American Horror Story: Freak Show." Harris plays Chester, a sadistic magician and ventriloquist who joins the freak show in the season's final episodes. Playing a magician was no stretch for Harris, who once served as the president of the Academy of Magical Arts in Los Angeles.
Patti LaBelle
Grammy-winning singer LaBelle made her debut on Season 4 of "American Horror Story." LaBelle plays Dora, the maid of Dandy (Fin Wittrock) and his mother Gloria (Frances Conroy). Dora was the only person who stood up to Dandy's childish whining, and in result, was murdered after five appearances on the show.
Inspired by this post? Check out our television audition listings!