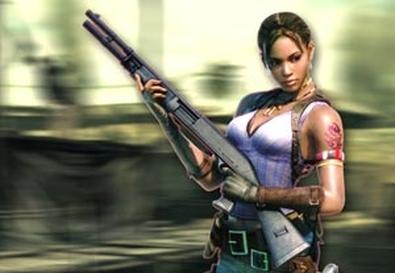 Ok, it's not
Hamlet
. But Karen Dyer has added a solid credit to her resume -- as well as creating a fantasy figure for thousands of gamers -- as the voice and screen capture image of Sheva Alomar, a character in the bestselling video game
Resident Evil 5.
The Brooklyn-born performer's career has consisted of mostly smaller credits in big films like
Tortilla Soup, Idlewild
and
Thank You for Smoking,
as well as bigger roles in indies like
Habanero
and
These Days
. But Dyer told TechCrunch.com, her active upbringing and interests were a definite advantage in landing the role in the action-based video game.
TO READ THE ENTIRE STORY, VISIT BLOG STAGE