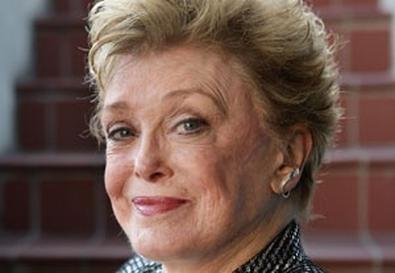 Jeff Mitchell on Rue McClanahan
I was working on a movie for Paramount called "The Fighting Temptations," directed by Jonathan Lynn and starring Cuba Gooding Jr. We were doing the New York casting. Rue McClanahan was pitched for it by her agent. She was doing a lot of television, but she wanted to do film very badly. We had her in to meet the director, who was British and didn't know her or understand she was a huge star in the United States. Rue took the material and she did her best. We knew what the scene was about and what the director wanted, but the communication between actor and director wasn't working properly. No matter what he was asking, he wasn't getting what he wanted. The casting director has to take a back seat when the director is running the casting session. Even though I thought I could be a conduit to getting a better communication, I had to back off. It was not a very successful situation.
So after the casting session was over, Rue called me and she really wanted to have another shot. I had her come back. A casting director's job is to counsel, direct, and—for lack of a better expression—translate what the director might want into what the actor can do artistically. We worked with the benefit of not being rushed and her not being nervous. We redid the scenes and they were presented to the director by videotape. He reconsidered, and she ended up getting hired for the movie.
What we love about an actor like that is she had a vision of what she could do with the role and she knew the appropriate way to make the request to the office. For me, to sit down and work with an actor creatively and have it be a win-win situation—it's something casting directors really do love. It allows us to make a difference and to have a good working relationship with actors who understand what our process is. I was very happy to see Rue in the movie, and she got it because she wanted to make it happen and as a casting office we were open to exploring creatively with an actor who had something to contribute. As an actor, she had a lot to contribute.
After 10 years working as a professional actor and subsequently earning his BFA in acting from NYU's Tisch School of the Arts, Jeff Mitchell founded Mitchell Management, a theatrical management company for actors, through which he established the careers of Molly Shannon and James Gandolfini, among others. In 2000, he founded Jeff Mitchell Casting—now Mitchell/Rudolph Casting. He has cast such notable features as "G.I. Joe," "Transformers," "Disturbia," and "Friday Night Lights" and the TV series "Weeds," PBS's "American Family," and "MADtv."
Michael Donovan on Michelle Duffy
The only issue with choosing Michelle Duffy for the top of my list is that if she goes to New York, we're going to lose her, because they're going to gobble her up immediately.
Michelle starred for me in "Can-Can" at Pasadena Playhouse and won the 2007 Ovation Award for lead actress in a musical and starred for me in "Mask: The Musical" in 2008 at Pasadena Playhouse.
I first cast Michelle in a straight drama at International City Theatre for "The Real Thing." It was early in my career at ICT, so at least eight years ago. I wasn't all that familiar with her work; I'd heard of her. And a couple of people had mentioned her to me. KSR, her agent—called KSA then—had talked to me about her. I just thought she was great.
She brought in what I'm always looking for in any audition: the specifics, the willingness to make a choice and to commit to it. This is what I hammer when I'm teaching. So many actors are so afraid of that, because they're wondering, "What do they want?" You know what we want? We want you to be good. We want you to come in and give us something to work with. I think a lot of actors don't understand that.
Jason Alexander did a seminar with me recently. And he talked about how it's a collaboration. That's a wonderful thought about it. We're looking for your great work to match what is, hopefully, our great work, so that we can put on a terrific performance. But you have to bring something to the table. And a lot of times actors are afraid. Michelle is never afraid. Michelle is one of those actors—and there are a few I know—who every single time, she is going to go for it. You may not love everything she is doing, but you have to at least be impressed by the willingness to do that. If it's not how you saw it, you have a chance to modify it. She's very directable, on top of that. Consistently her auditions are great. Over the years, I would say there are actually very few times that she didn't get what I brought her in for.
I find that Michelle is often a part of that collaborative process, and directors like working with her because she can come up with stuff. I would say certainly her work on the role over the course of rehearsals and performances grows—it has more depth and shape, all those things you want. The worst fear you have with actors, sometimes, is that what you got at the audition is what you're going to get and there isn't going to be anything else. Which is why I really encourage my directors to redirect the actor at an audition. "We love what this actor is doing; there's no reason to redirect." Well, here's what you didn't find out: You didn't find out if the actor is directable. I suggest redirecting them, even if you have no intention of using it, just to see how you work together.
Michelle makes strong choices. She comes in; she's fearless. And you know, some people can certainly be intimidated by that. But I think if you want real talent, you go with somebody who's fearless. I just think she's amazing. She's a brilliant singer, a wonderful actress, and she also fronts a band. It's like this kind of interesting combination of things she can do. I think one of the criticisms we all get about musicals is that they don't really connect. There's a fluffiness to them. It's never the case with Michelle's work. And she's funny. And she can be really funny. She's just such a go-to person. I'm just crazy about her work. I think she's a star.
Four-time Artios Award recipient Michael Donovan has cast shows produced at Pasadena Playhouse, La Jolla Playhouse, International City Theatre, the Falcon Theatre, the Colony Theatre, Shakespeare Festival/LA, Laguna Playhouse, Ensemble Theatre of Santa Barbara, Intiman Theatre, Arizona Theatre Company, Arkansas Rep, Cleveland Play House, and the Alliance Theatre. His credits include numerous films, several TV series, and over 1,200 commercials
Jeremy Gordon on Sydney Park
I met Sydney Park when she was 8 years old, at a kids' standup comedy night at the Hollywood Improv. This was a very special night for kids from ages 6 to 18. They wrote their own material and performed in front of a sold-out audience. This tiny, adorable, energetic Sydney Park walks out on stage, grabs the microphone, and instantly became larger than life. Sydney launched into her routine about the reality TV show "Flavor of Love"—material far beyond the grasp of most 8-year-olds—and proceeded to bring the house to a deafening fit of laughter. It took me all of five seconds to fall in love with this amazing little girl.
After the show, I introduced myself to Sydney and her equally talented mother, Kelly Park (also an actress), and we became instant friends. We kept in close contact over the next few years, and I made it one of my career goals to find the right feature for Sydney. People needed to know who she was. Over those years, she booked parts on a few hit TV shows, but I was still hunting for "the" project.
Cut to a few years later. Sydney is 11 years old and I'm casting a feature called "Spork." I knew instantly that this was my chance. The role of Tootsie Roll in this movie was Sydney. I was finally able to make that phone call I had been promising for so long. From the moment Sydney waltzed into her first audition for "Spork," she had the part. It was instant perfection. She nailed it in every way we ever dream of for an actor. "Spork" went on to win one of the best-feature awards at the 2010 Tribeca Film Festival and will be closing Outfest 2010 in Los Angeles. And every review on Sydney as Tootsie Roll confirms the fact that she is, hands down, a movie star.
Jeremy Gordon has been an independent casting director for the past seven years, getting his start in the cult horror genre working with director Charles Band. He's since gone on to work on such award-winning films as "The Inner Circle," "Hollywood, je t'aime," "Spork," and "Relish." Gordon is currently developing features both as producer and casting director. His most recent project is Cameron Crowe's feature "We Bought a Zoo," which he is casting with Gail Levin.
Jeff Mitchell on Michele Monaghan
The challenge on a television series is to find somebody who is unknown, and inexpensive, because if they are undiscovered and what the producer is looking for, the producer can get a good deal because it's at the beginning of the actor's career. Also usually for television, the person has to be.
We were auditioning for series-regular roles for a new show called "Young Americans" for Columbia Tristar on the WB, to be shot in Baltimore. We had to put a new cast member in. She had to meet the needs of the Los Angeles producers, who are always looking for attractive young people. We had seen all the actresses in New York who were represented by all levels of agencies, from the big corporate ones to the smallest ones, and we couldn't find the girl. We decided to send out faxes to smaller agencies and modeling companies that did not have access to breakdowns. As a result, I got the name of this girl Michele Monaghan, who was with a modeling agency. She had never been on a film or television audition before. She was called in and did her best with the material. It was not a very good job, but there was something special about her. Casting directors love when they see unrefined talent sitting there ready to be honed and presented. She did a very poor job at first, but she explained that she had never been on an acting audition.
I took her into the hallway and we worked for about a half-hour, came back in the room, and the girl was a casting director's dream. She was like an amazing talent sponge. She had all the gifts. She had the look. With just a little bit of guidance, she turned an ill-informed, poor read into a masterful one. I remember sitting there and getting a chill up and down my spine. When the actor does that well, you're celebrating not only because the work is phenomenal but also because you're going to show the producer something special. We put her on tape. The producers booked her as a series regular on network television on her first audition for film or TV, based on a video. That is a home run for a casting director.
Why do we love Michele Monaghan? Because she was sweet, unassuming, modest, gorgeous, talented, moldable, teachable, lovable, and appreciative.
Amy Lieberman on Katey Sagal
This goes way back to the mid-'80s. I was at the Mark Taper Forum. An agent was pushing me to see her client. I was getting ready to cast a musical for Elizabeth Swados called "The Beautiful Lady." So I'm being pushed by her then-agent, now-manager, Belle Zwerdling, to see her. Belle said, "I happen to know you live in Hollywood" (which I did at the time) "and this is a club that she's singing at. I know it's late, but you live very close. I know you do. And I know you could go."
I don't know what made me go, but I decided to go to Club Lingerie to hear Katey Sagal and her band. I went up to her at the end of her set, and I said, "Okay, you have to come audition"—it was something like the next day—"because you're about to be the lead in a musical." And she's going, "Yeah, right," because she really wasn't into acting then. I think she had done a little tiny Equity-waiver-type play before that. She had not done any large theater yet. She was a singer. She was a Harlette—one of Bette Midler's backup singers. She had really been living in the music world. Anyway, she came and auditioned and got the part.
I didn't know if she could act. That was total luck on my part. You can see people that end up famous, and you have no idea at the time you're auditioning them that they're going to end up being who they end up being. There's been the other way around, when you audition already-famous people from film who can't cut it on the stage. That's another whole thing.
Katey was just really special. She was one of a kind. I was absolutely invigorated by her. I didn't want to leave. I went to hear her sing because this was a major singing role, and I was smitten. She was really talented, and as a person she was really laid-back and relaxed and not needing to impress. She had all these wonderful qualities as a person that turned me on even more to her, with my fingers crossed. And it worked. And it doesn't always work, but that time it worked.

Amy Lieberman, CSA, is a multiple Artios Award winner. She cast for Center Theatre Group, 1985–89 and 1999–2006. She has cast for Broadway ("The Dinner Party," "Flower Drum Song," "Big River") and has worked with Reprise Theatre Company, Ensemble Theatre Company of Santa Barbara, La Jolla Playhouse, Manhattan Theatre Club, Goodman Theatre, ACT, Denver Center, Berkeley Rep, Seattle Rep, Pasadena Playhouse, Rubicon, Chicago Shakespeare Theatre, Actors Theatre of Phoenix, Actors Theatre of Louisville, and L.A. Theatre Works' The Play's the Thing series. She is a visiting associate professor at UCLA, MFA third-year program. Reported by Simi Horwitz, Sarah Kuhn, Dany Margolies, Jamie Painter Young, Jenelle Riley, David Sheward, Tamara Tamzoke, and Janelle Tipton