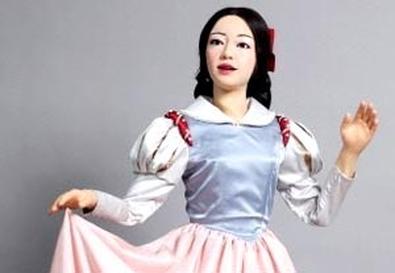 You knew it was bound to happen sooner or later.
According to AFP, a South Korean-developed robot 'actress' has been performing the title role in "Robot Princess and the Seven Dwarfs."
The five-foot-two inch tall Eve Robot 3 (EveR-3) was developed by South Korea's state-run KITECH in 2006. The android speaks in both Korean and English, and exhibit 16 different facial expressions.
According to Wikipedia, the robot's face is "a composite of two well-known Korean actresses, while the torso is based on a singer, though the names of the celebrities were not revealed."
READ FULL STORY ON BLOG STAGE