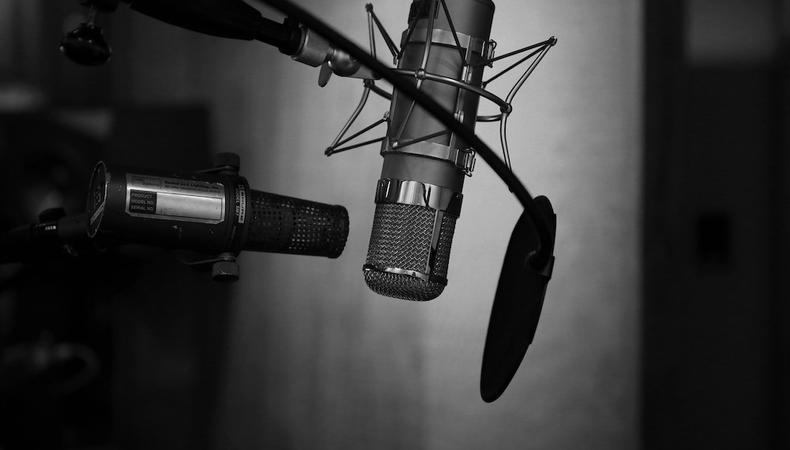 After all the prep, self-doubt, temporary-overcoming-of-self-doubt, and the many hours working on your craft, it's time to get out there and show the world what you can do. You sit down at your desk, align your pens, crack your knuckles, open your email, and...nothing.
How exactly do you start the work when there is none? How do you get that stack of auditions and job offers flooding your inbox? The key is visibility and delivery.
Historically, voice talent has required a middleman (an agent) who knows your specific skills to act as the conduit between you and the client. They also know how best to sell you to buyers and will negotiate on your behalf. In essence, agents are looking for voice actors who offer something different, who fill a gap in their roster. They want someone who will consistently book well-paid gigs (from which they'lll receive a 10 percent commission).
And this is where we apply the brakes. It requires years of practice and work to even be able to solicit interest in an agent, and many don't welcome solicitation. So how do you gain that necessary experience and credibility?
To be offered work, you need to be given the opportunity to demonstrate your skills by getting your reel heard by the right people, attending casting sessions, and recording custom demos for specific jobs.
READ: How Improv Makes a Better Voiceover Actor
These days, more and more voice seekers find and approach talent directly via online casting services and social media. But these routes often prove difficult for casting as they receive hundreds of applications. When supply outweighs demand, the value of said supply plummets, meaning the rates for voice actors (outside of the union) have steadily declined. As voiceover becomes ever more democratized and more people enter the industry, the talent pool is further diluteed and the product devalued.
This is not to imply a hopeless future for talent in the arena, but it's worth taking the shine off of thinking you can get by on social networking and applying to jobs directly online.
Most importantly, you will need to market yourself online effectively. This can be as simple as a basic website: your demos, bio, and contact details. Or more advanced content could include any publicity campaigns, advertising and PR, or projects that get high exposure and credibility. This can be done on your own or if your budget allows, hire someone to design and manage the website and promote your services. (As always, beware handing over any money until you've thoroughly researched this option.)
Your goal moving forward should be to differentiate yourself and to stand out from the ever expanding crowd. To do this you need to offer something few other people can. You need to be exceptional, work harder, and be more forthright than your peers. You need to promote yourself relentlessly and consistently up your marketing game. You need to move out of your comfort zone and attend real world events, and you need to think outside of the box and explore new markets, new technologies, and avenues of communication.
Does this sound like too much work? Consider the fact that your peers are doing all of this while you are not. Does that motivate you? To quote the great Bob Bergen: "Your job as a voice actor is to audition."
Jamie Muffett is a British voice actor, audio engineer, and filmmaker based in NYC. His voice clients include Coca-Cola, Warner Brothers, Microsoft, and National Geographic. For more information, visit www.jamiemuffett.com.
Ready to find an agent? Browse Backstage's Call Sheet talent agency listings!
The views expressed in this article are solely that of the individual(s) providing them,
and do not necessarily reflect the opinions of Backstage or its staff.