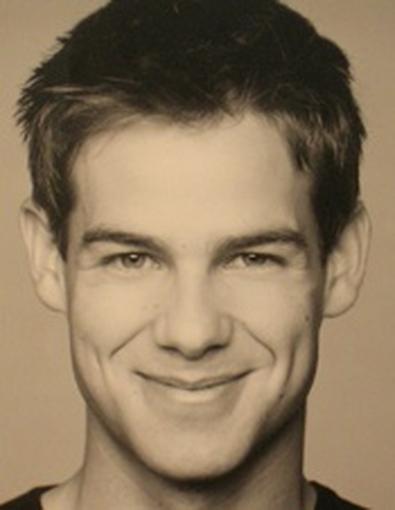 Canadian actor Adam Frost makes it a point to find new ways to sharpen his skills. "I just think it's important to stay busy in whatever aspect of the craft you think is important," says the actor. Staying busy was exactly what the actor had in mind when he spotted the Jan. 4th casting notice for the Theatre Palisade's production of The Hot L Baltimore. Frost auditioned for and won the role of Paul Granger III, a troubled youth trying to find clues about his estranged grandfather.
The Hot L Baltimore is a comedy written by famed playwright Lanford Wilson that follows a group of eclectic and loopy residents of an ill-fated rundown hotel. To prepare, the actor tried to find new ways to explore the character. "I tried connect with his sense of disconnect with his heritage and his longing to anchor who he is by finding the people he came from," says the actor repped by Bauman, Redanty & Shaul. "It's just a really well-crafted role and it's a pleasure to perform Lanford Wilson."
The show's director Lewis Hauser found the actor's performance to be both insightful and an asset to the ensemble. "In the audition room Adam had presence and knowledge of the character that separated him from the other actors who auditioned for the role," recalls Hauser. "I felt sure that he could carry the role and I'm never wrong."
Besides lighting up the stage in The Hot L Baltimore, Frost will also debut this year in his first major film role in Lionsgate's new comedy Parental Guidance Suggested. Frost's experience working in the Canadian market has translated into an impressive list of credits in the states. "It's the same game when it comes down to it, you still have to go into the room and give a good read. It's very similar to doing stuff up in Canada and most of the stuff I did in Canada was American anyway," says the actor who believes working onstage is just as important as auditioning for TV and film. "I think theatre is a really healthy experience for any actor who's trying to earn a career as a TV or film actor. If all they're doing is auditioning for casting directors it bodes well to get onstage and actually interact with people." Performances of The Hot L Baltimore are ongoing until May 13th at the Pierson Playhouse, 941 Temescal Canyon Rd. in Pacific Palisades.