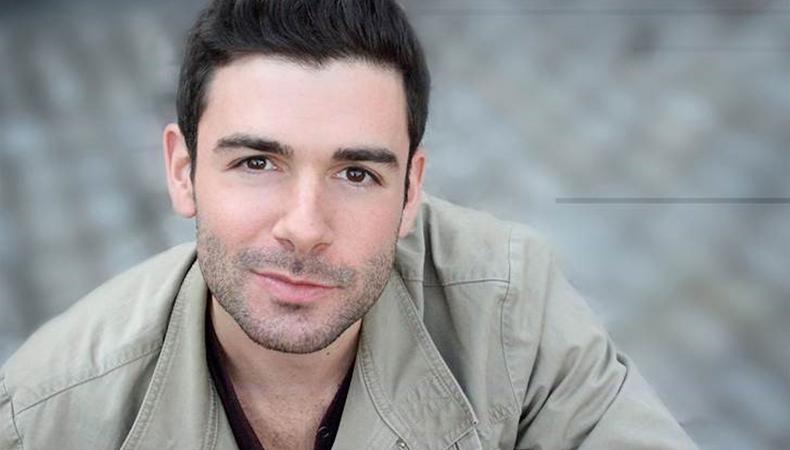 Adam Kantor ("Rent") is back on Broadway in Tony winner Bartlett Sher's acclaimed revival of "Fiddler on the Roof." He spoke with Backstage about portraying the poor, impassioned Motel.
On his 'Fiddler' roots.
"It was the first show I ever did. In sixth grade, I was Mendel, the rabbi's son. It was the show that gave me the [acting] bug, so there's that relationship. And also, it's the story of my family. I come from a line of Jewish immigrants from Eastern Europe/Russia at the time, so it's a story that's very much part of my DNA."
On traveling for the role.
"I went to Eastern Europe and researched Yiddish culture there and Jewish history. I ended in Ukraine; I went to Kiev and the surrounding villages where Sholem Aleichem lived and wrote the Tevye stories, which were the inspiration for 'Fiddler on the Roof.' And I went to the actual street where Tevye the dairyman, who was a real person, sold Aleichem his dairy. There were challenges in getting there and making that happen, but it was all fun and exciting."
On the show's resonance today.
"We're dealing with the largest refugee crisis since World War II. I think [looking] at what's on Broadway right now, between 'Fiddler on the Roof' and 'Hamilton' and 'On Your Feet!,' it's very clear that art is reflecting life in terms of [America] coming to a realization that we are a country of immigrants. We are reminding ourselves that we come from immigrants and that many of us come from displaced people."
On befriending Broadway's original Motel, Austin Pendleton.
"In reading Alisa Solomon's book 'Wonder of Wonders,' it was clear that Austin had a special place in the original formation of this musical. I was thinking it would be so wonderful if I could connect with the original Motel and hear about creating that character and hear some stories and perhaps gain some insight. [Then] I was offered a reading of a new musical by Wendy Kesselman; it was an adaptation of 'A Tale of Two Cities,' and I was told that [Austin] was going to be in the reading. I sort of accosted him at the first rehearsal. We went to dinner, and I went to see a play he was directing downtown called 'Nora' at the Cherry Lane Theatre, and we had a really great dinner and he told a lot of really great stories. I gained an understanding [and] a sort of new window into this role."
On taking on roles previously played by others.
"The more that I take on roles that have been played by other actors and the more I do new work, I realize you have to treat everything as if it's new for you. I mean, there's no sense in imitating what's been done before. You have to make it real and organic for you. In terms of the rehearsal process, ['Fiddler'] really felt like we were rehearsing a new piece. When I've replaced in other shows, that's a very different process, because you're watching a well-oiled machine where you're replacing a part. You do want to make it your own in that sense, as well, but in this case, we were creating something from the ground up."
Like this story? Read more of our Spotlight On interviews!