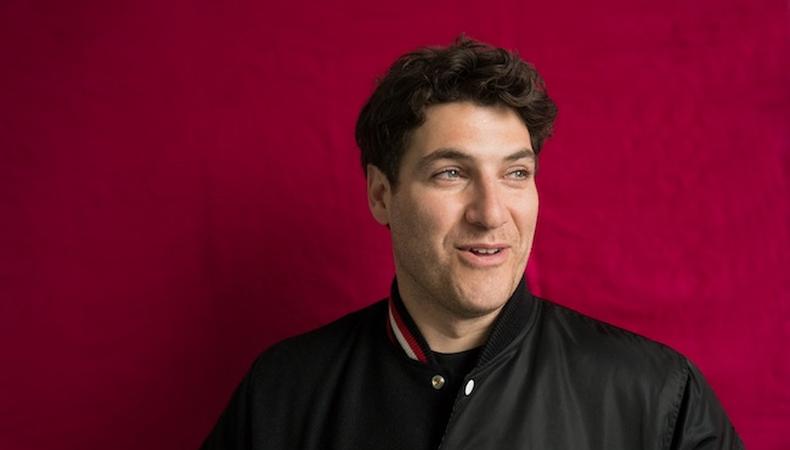 "I really want to try everything, if I can," says Adam Pally. "If I can see myself doing it, then I would like to try to do it." That much held true over the past year, at least, when the former "Happy Endings" star made his Off-Broadway debut in "Cardinal" with Anna Chlumsky, earned his first top-billed slot on a network sitcom with "Making History," executive produced (and occasionally acted on) "The President Show," and starred in indie features like "Band Aid" and "Most Likely to Murder." The latter, which premiered on digital and demand May 1, is from Pally's longtime friends writer-director Dan Gregor and co-writer Doug Mand, and co-stars Rachel Bloom. Pally sat with Backstage on April 25 to discuss it all and to offer what he's learned along the way.
"Most Likely to Murder" is a twist on senior superlatives.
"It's basically the worst premise you could think of for a guy trying to get his girlfriend back. I play Billy, who was kind of the big shot in high school and is now a loser—unbeknownst to him, of course. And he sets his sights on his old high school girlfriend [but learns] that she's now dating the old creepy kid from high school. He then thinks he witnesses that creepy kid committing a murder and tries to convince everybody in the town."
Pally used Backstage while getting his start.
"I used [Backstage] a lot. I used to have mailing lists with people's casting stuff. It would have the address of the casting agency, and I would take my headshots and send them out to all the casting directors in Backstage. I don't think I would be able to be working at all if I [didn't] constantly have that feeling that I need to send mailings out. I still feel that way."
"Cardinal" was a challenge that taught him to put in the work.
"I think so often myself and other actors get into a place where you feel a need to be funnier than what's on the page, a need to shine really bright all the time. What I learned is that you can rely on working hard and memorizing your lines and making choices, and letting that be enough. That was the first time I got to do that for that long."
He admits advice is not his forte, but he has one lasting piece to give.
"Advice is hard because I don't really feel like I'm good enough to give actual advice—or with acting that there is actual good advice to take. It's one of those things that's so subjective…. I think there is a certain element of, to be a really good actor, at some level you have to understand that there's an ebb and flow of the time you spend acting, and you have to be as comfortable in those times as you're not. That's the best advice I could give."
Want to get into indie film? Check out Backstage's film audition listings!