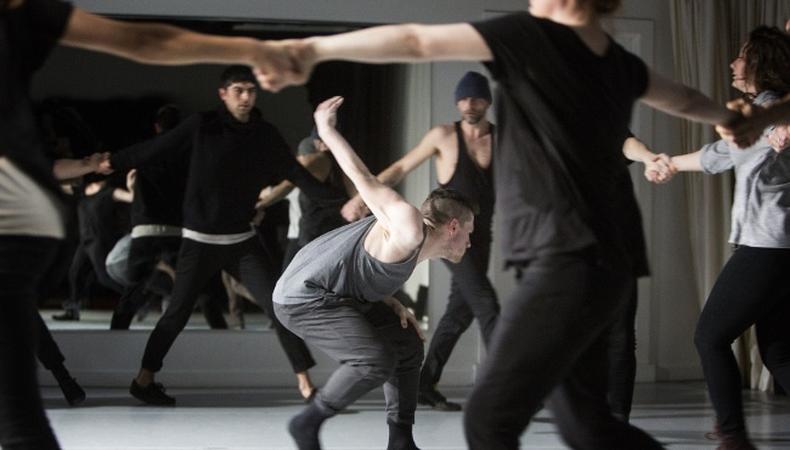 Velocity Dance Center is far more than a studio, a performance venue, and a hotbed for some of the most prominent talents in Seattle's contemporary dance community. Although it encompasses all those labels, it is first and foremost a home.
"Our mission is to advance the field of contemporary dance by really focusing on what artists need to have thriving creative lives—and, hopefully, sustainable careers," says artistic director Tonya Lockyer. Velocity has not only quadrupled the audiences of its professional performances, it continues to offer over 40 classes a week, from introductory lessons to the daily classes its professional dancers take. But the secret to its success has everything to do with its approach to fostering collaboration and collective growth; every member of its community is invested in the betterment of every other member.
"Our goal is to be a catalyst for ideas," explains Lockyer. "We're artist-founded, we're artist-led...some programs are very much community co-created. A lot are not hierarchical in how they're designed." Creativity is unlocked in a wide variety of programs—a residency providing up to 300 hours of studio space, professional development workshops on budgeting and grant writing, and the Bridge Project, which invites artists new to Seattle to create new work—that give artists just enough structure and guidance to be productive without cramping their evolving styles.
"People can also rent our space 24 hours a day, 365 days a year," says Lockyer. The list of resources available to dancers of all experience levels goes on.
"Our programming really does reflect Seattle as a city that is rapidly growing, very innovative, open to risk-taking," she adds. Nowhere is that more apparent than at the Seattle Festival of Dance Improvisation, which celebrates its 23rd year in July 2016. Members of the Velocity community select the weeklong schedule of intensives, discussions, site-specific workshops, and dance improv shows. "I get together a panel and they go out in their community," says Lockyer of the fest's curation. "It's very much inclusive. That reflects the progressiveness of the city."
To join Seattle's top contemporary dance artists and learn more about the Center's programming, visit velocitydancecenter.org.
Inspired by this post? Check out our dance audition listings!