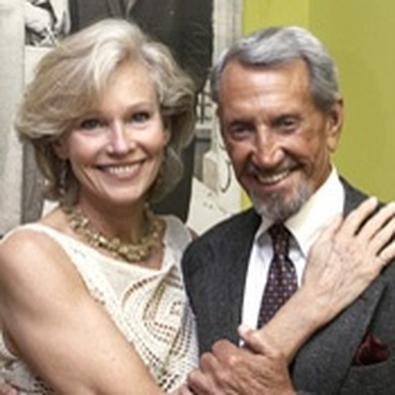 The Stella Adler Studio of Acting announced the inauguration of the Roy Scheider Scholarship Endowment Fund for low-income students March 17 at the Stella by Starlight gala benefit.
Steven Spielberg pledged a $50,000 challenge grant to launch the fund, and the studio's goal is to raise $500,000 over the next year.
Roy Scheider, who died of cancer Feb. 10, was honored at the event with the Group Theatre Award for prolific achievement in the theater. Scheider began a life-long friendship with Harold Clurman, Stella Adler's second husband and co-founder of the Group Theater, in 1965 when he appeared in a production of Tartuffe directed by Clurman at Lincoln Center. Scheider became a board member and a proponent of the Stella Adler Outreach Divison.
The Stella Adler Outreach Division was implemented in 2004 to bring free actor training to inner-city youth while providing full-time students with a model of social engagement. The Outreach Division has served more than 1,300 students.
Currently, the average outreach program lasts eight weeks. The Roy Scheider Scholarship Fund will provide the means for low-income youth to study acting at the studio for four years.
Each scholar-actor will be chosen based on need and talent and will participate in the Adler Youth Group for two years. This program includes classes in scene study, voice and speech, movement for actors and Adler technique, as well as performance opportunities.
After completing their training in the Adler Youth Group, scholar-actors will be given a full scholarship to one of the studio's two-year pre-professional conservatories; or, if the student prefers, he or she can choose a combination of summer intensives and weekly workshops that meet throughout the year.
Students in the program will also have the opportunities to participate in SAT preparation classes, to be introduced to the colleges and universities with whom the Stella Adler Studio has relationships, and to learn from actors who have taken traditional and non-traditional educational paths.
Groups or individuals wishing to contribute to the Roy Scheider Scholarship Endowment Fund can call the Stella Adler Studio at (212) 689-0087 x27 or email [email protected].