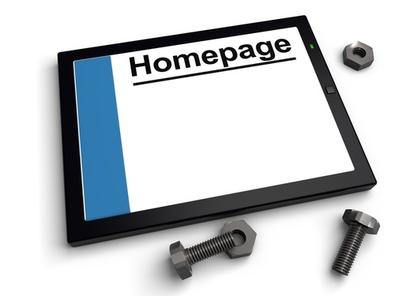 Building a personal website is vital for marketing yourself and your career. A simple, well-laid-out website serves as a great portal for your work, easily digestible for casting directors, potential employers, and anyone else interested in what you do. A great personal website can serve as a virtual resume. To make a website from scratch, however, requires time and programming know-how. Of course, learning to build a website is a valuable skill, and allows you total creative control, but there are other, quicker ways to create a home for your web presence.
Perhaps the quickest and simplest way to set up a personal website is to create a Flavors.me profile. Flavors.me allows you to combine and display all of your social media profiles in one place. Have a weekly vlog or web series on YouTube? On a Flavors.me profile, you combine that with your Twitter account and Facebook profile. The free version of Flavors.me allows you to link five different social media services, and their premium package ($20 per year) allows you to connect an unlimited amount of services. The premium version also offers more layouts and the ability to use a custom URL. (All profiles using the free version appear flavors.me/username).
While Flavors.me might be the quickest way to get a personal website up and running, it doesn't grant much control over the final product, other than fonts and layout. WordPress offers a more customizable approach. Originally designed to create blogs, WordPress can also build and host websites. There are 205 themes (157 of which are free) to choose from, and these themes serve as templates that allow you to easily fill your website with content.
You'll also want to pick a domain name. WordPress offers ".wordpress.com" URLs for free, and while they're a fine starting point and placeholder, you'll want to pick a simpler, more memorable address. Buying a domain through WordPress costs about $20 per year. A ".com," ".org," or ".net" domain will cost $18 per year, while a ".me" (less common, and therefore easier to find an available domain) will cost $25 per year. A yourname.com address is perfect, but chances are, someone else has already claimed that URL. Get creative, but remember, this is the URL that you'll be telling people about and linking to. Make sure it's stylish, but more importantly, easy to remember and easy to pronounce.