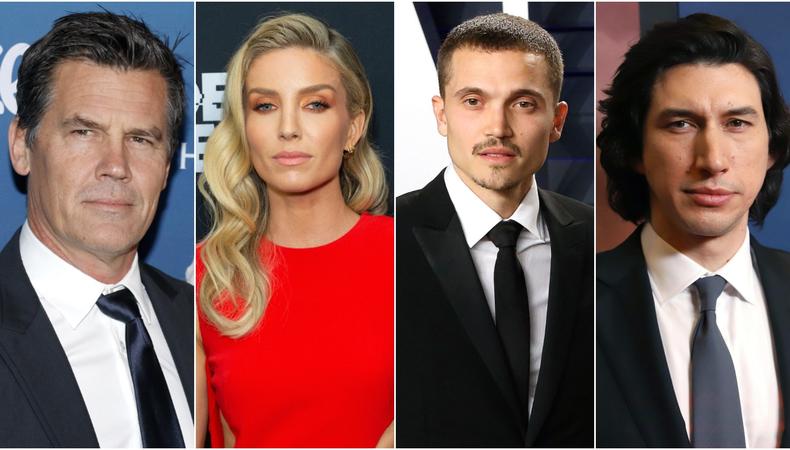 Oftentimes, people think acting a glamours job—and it can be—but it is just as often very challenging work. Sometimes it can even get a bit uncomfortable. Balancing a character with a dark past (or fate) and our own needs, for example. Or perhaps taking on a role that demands you bare all—and we don't mean metaphorically.
Unlike some jobs though, tough roles can be a unique perk of an acting career. Sure, there's plenty of talent in the industry who choose to play it safe, but often it's the work of difficult roles or playing situations outside our boundaries that sets an actor apart from the pack. If you want to know more about what it's like to step into those trying roles, read on for more from eight actors, their take on the experience, and why they often seek out that uncomfortability in the parts they play.
Hannah Murray, "Game of Thrones," "Charlie Says"
"The biggest challenge for me was the violence that we depict [in the film 'Charlie Says']. Reading those scenes made me feel very uncomfortable. And I didn't know how I was going to be able to get myself to a place where I could be doing that. It's such an inhuman thing. You're sort of brought up from age 0 to believe that you don't behave like that, so it was a transgressive thing. I couldn't relate to it based on my own experiences in my life. It was a big leap, and I was very scared of messing it up—particularly because I was representing this real woman with her real life."
Karl Glusman, "Devs"
"As Americans, I think we have our own trepidation about going there [being nude on camera]. We have this thing that we present to each other here in America where we act as if we're prudish on the exterior or uncomfortable. But I think for any actor out there, I would say do what's exciting, what's challenging, what might be scary. And try to do it honestly. Surprise us."
READ: Should You Do Nude Scenes?
Elisabeth Rohm, "The Oath"
"['The Oath'] a very gritty, very uncomfortable show. The corruption that we tackle is a real thing and it never goes away and is just a fascinating, dark world.... I'm drawn to what's real, compelling and potentially uncomfortable to begin good conversations for change. I don't always do cause-branded things, but I am very keen on them."
Annabelle Wallis, "The Loudest Voice"
"I've heard so many stories of women who've gone through what [my character] did and [who] experienced abuse. I'm very fortunate that in my own life I didn't, but I felt so attached to the story because it was so much in the conversations I was having with my female friends, with my actress friends.... We had crew members, men who walked out because they were so uncomfortable. It brought up a lot for people. So, I would say that with [that character], it was hard to leave her behind because it was so important not to."
Adam Driver, "Burn This"
"Some people may be laughing [at the show] because it's uncomfortable. It's what I enjoy most in the theater, when something happens and people aren't sure how to read it. Some are reading it one way and others read it differently. The audience is at war with itself a little bit. That's fun. There are a lot of moments like that in 'Burn This,' which is a testament to playwright Lanford [Wilson]'s writing."
Misty Copeland, "The Nutcracker and the Four Realms"
"Every time I think I put myself in a situation where I'm just, like, 'There's no way I can accomplish that,' or I think, I'm so uncomfortable stepping into this.... That's when you grow. I'm excited to be able to go onstage with professional actors and be able to react to what they do. It's exciting to be able to work with people who have so much experience in the theater world. I think it's going to make me a better actress, and just a stronger performer."
Mackenzie Davis, "Blade Runner 2049"
"It was important to me from the beginning that I didn't really want to be an actor in any capacity. I wanted to be an actor in my own personal way.... [I]t's really important to choose the career that you want to have. [I want to do] the work that each time is different from the work I did before. I want it to be hard and weird and uncomfortable, and to portray the gamut of identities I haven't portrayed."
Josh Brolin, "Dune"
"I don't feel comfortable. That's why I'm doing it. I don't feel comfortable doing any of this stuff for the most part.... There's not a role. There is no comfort in it. I know people who were in high school plays who are like 'Oh my God, isn't this so fun', and I never got that. I wanted to, but I never got it."