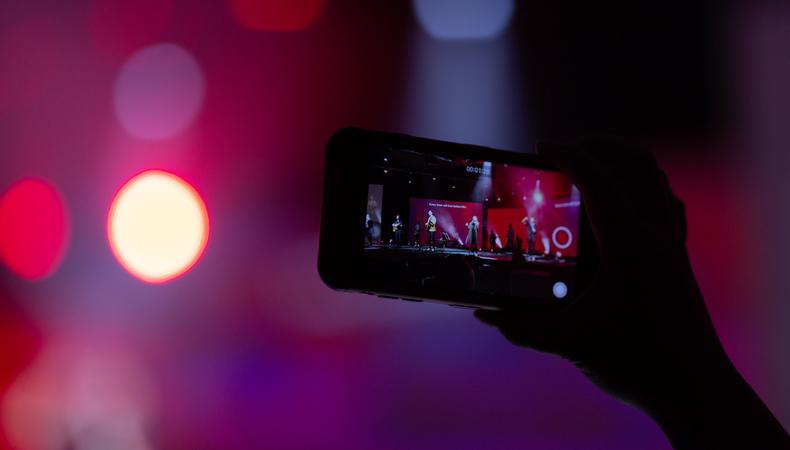 In the ever-growing digital marketplace, A3 Artists Agency (formerly Abrams Artists Agency), has begun to expand its roster, increasing focus on talent backed by a considerable social media presence.
"We rep the talent and are helping these folks build on their careers and expand on their businesses with personal appearances and endorsements," explains Alec Shankman, the agency's head of alternative programming and digital media. "On the digital media front, it's a split between influencers and content creators who are creating and distributing content across YouTube, Snapchat, Facebook, and Vine; we also consult for startups that are looking to engage with Hollywood in one way or another."
AAA, founded by Harry Abrams, has Shankman—entrepreneur, agent, and author of "Moving to Los Angeles: The ABC's of Getting an Agent"—at the forefront of the expansion, which has roped in gamer Danielle Mackey and style guru Amy Pham, as well as small-screen players Denise Richards ("Vanity"), Jason Alexander ("Seinfeld"), and Charles Michael Davis ("The Originals").
Fictional content acquisition markets such as Netflix, Hulu, and Amazon are hammering their way into awards season slots with shows like "House of Cards," "Transparent," and "Orange Is the New Black," and it's an advantageous time for actors, according to Shankman.
"Most of those platforms, they're commissioning scripted programming, so if you're an actor it's an amazing opportunity," he says. "These folks are bringing in high-level content and fantastic shows in their first couple of years in business.... It just opens up additional buyers and employment."
While the "Big Three" haven't yet ventured into the unscripted space, Shankman is casting an eye toward the possibility while analyzing the success of "reality-based" mobile spaces like Vine and Snapchat.
"With these platforms it's about building an audience," he says. "It becomes a question, like with any content; if you're able to create an audience and build, then there are many brands looking to get involved with talent that can do that."
The success of Viners such as Streamy winner Brittany Furlan, Jason Nash, and actor Josh Peck—who revitalized his career after Nickelodeon's "Drake & Josh" with the app before landing a role opposite John Stamos on ABC's "Grandfathered"—proves that loops, likes, and followers have pull in the room. Actors looking to demonstrate their influence to content creators, brands, directors, writers, and producers would do well to work on their online presence.
"It's the best time ever to take up whatever it is you're looking to do—act, create shows, direct, whatever. There's so many different incredible platforms out there that allow you to self-publish and self-distribute," says Shankman. "Five, 10 years ago, playing in this space, you'd put content out there and not make much money; now you can genuinely make millions a year creating your own content…. You don't have to wait for the next big audition to fine-tune your craft." However, it rarely hurts to have eyes on you first.
Whether penning, starring in, or directing a Web series; documenting your acting journey in a way that's useful to other actors; or recapping a favorite episode of "Mr. Robot," understanding your online brand and cultivating it is instrumental to landing an audience, work, and the right representation.
"[If] you're an actor, a reality TV personality, or a producer, you need to align yourself with a rep who has a mentality that you can trust with your career," says Shankman. "Because you trust them with everything—with your ability to earn a living, get the money you use to pay rent or the mortgage, pay for your kid's education. If you don't have someone willing to bend over backward and make every phone call and send every email, you won't achieve the success you otherwise could."