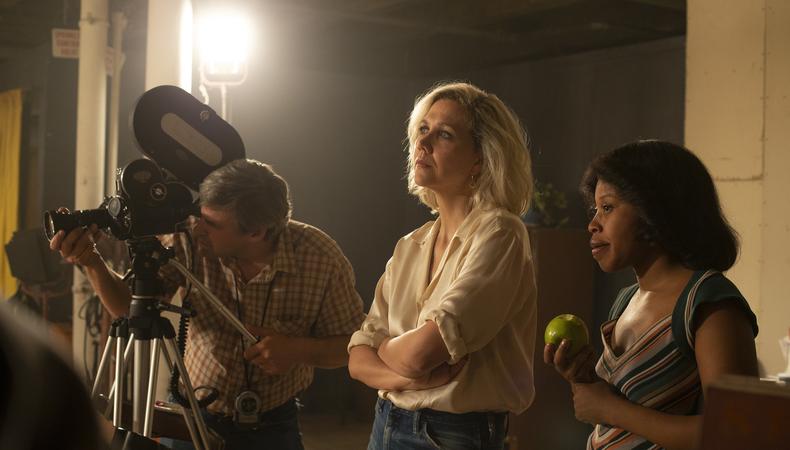 Are you ready to celebrate the best in casting across film, television, and theater? The 34th annual Artios Awards—taking place Jan. 31 at the Beverly Hilton in Los Angeles and at Stage 48 in New York City—will honor and highlight CDs' finest work from 2018. In the lead-up to the Casting Society of America's annual ceremonies, this year's nominees shared their insights and advice for auditioning actors everywhere.
How casting has changed since they started in the industry...
Setting up your phone in your living room and recording an audition is a luxury that even 10 years ago was foreign to actors and CDs alike. Many in casting remember a time when those who couldn't make it into an audition couldn't be considered. Now, actors in cities from the coastal hubs to Midwestern towns and all over the world have a chance to submit for projects. Just like the way we consume entertainment has changed, the landscape is completely new for auditioning and casting.
"We were always trying to find the best person for the job, no matter where they came from. It wasn't always easy to include people outside of your local market. Even 10 years ago, we were getting a lot of self-tapes, and how we dealt with those was very different than it is now. People basically all over the world are self-taping and sending to us or uploading it to my casting site that I never would've known are there. I've hired so many people I've never met or never been in a room with because they have gone from self-taping somewhere to shooting on a location somewhere, and it's basically gotten to a point where most of the producers and directors and the studios and networks are used to that process. It's amazing how as an industry they have embraced that part of the process that was always the difficult part. On the downside, we used to all be in a room hunkered in together for hours having casting sessions, and it was so much more personal between the showrunners, writers, directors, actors, and me. We all felt like part of a team, and now it's a little harder because everybody's spread out all over. Rarely are we all in a room together; we're more often on a conference call together. It gets a little harder to have that sort of feeling, but at the same time, it takes some of the pressure off the actors when they don't have to walk into a room of 10 people. There's a give and take, but it's definitely incredibly different." —Cami Patton
"Technology has changed everything. When I started, we didn't even have computers yet and everything was done on tape and had to be dubbed and edited from machine to machine to present to directors. I had to memorize who represented who. And we used reference desk librarians to do research!" —Carmen Cuba
"There's just more of it now. There are more platforms for television. There's so much television going on. When I first started out, it seemed like if you were a big movie star, there was no way you'd do TV. That's not the case now. There are just so many cable shows and even web series; there's so much more than there used to be. Also, because of the success of regional projects, I think people are more open to seeing regional actors than they used to be. We have the opportunity to at least look for actors for some of the more major roles—not the leads, because you still have to have the money and the numbers and the popularity and the names, but really significant guest star roles in TV or bigger roles in general. That's changed. And the quickness of it—we're in that computer age and everybody expects things to be really quick, so we work faster. Everybody does. Every department works faster to get things done because we're just moving faster as people." —Jo Edna Boldin
"Thankfully, there's a demand for seeing different faces and shapes and sizes, which is something we have been pushing for as CDs for a long time, so that's great. Stories are being told and people are interested in knowing about different people's lives. The technology has changed completely. I used to have to deliver scripts to actors' houses and make them audition via phone call and type up every contract on the typewriter. When we first started taping auditions, it was with the big tapes. Now, people watch auditions on their phones while they location scout. Also, basically every show I work on is paying scale. There are no bumps to everyone's pay anymore, there's no more asking quote. No matter what you made before, this is all we have. That's unfortunate. It's happening to all of us—CDs are cutting our quotes and fees and being asked to work longer and do more preparation, as well as the actors. It breaks my heart every time I have to tell them it's to scale, because I want actors to make a living. A really great character actor could live a really great life before, working on a couple of movies [or] some recurring guest stars, but that world is gone. There are so few actors who are doing that because they're not shooting them here in L.A. They're not going to fly you over, they're going to find somebody in Prague who speaks English." —Felicia Fasano
READ: Casting Directors are Not the Gatekeepers to Your Success
"The amount of work—actors have an incredible amount of opportunity here [in Atlanta]. Especially for film, because there aren't many films that shoot in L.A. or New York as much anymore. A lot of films shoot here, and a lot of times, you can get a day on a Marvel movie being in Atlanta—the actors in L.A. can't touch that. The opportunity in Atlanta has changed exponentially in the last four or five years." —Tara Feldstein
"When we first started, everything was co-star, everything was scale, they didn't even let us touch the bigger roles, and even if we did, they were going after locals so they could save money and they wouldn't give billing. Nowadays, we still have producers and directors who are shy about locals for very understandable reasons, but we also have a lot who have worked here previously or trust their directors to get what they want out of their actors. We're seeing bigger roles locally. We booked several series regulars and recurring guest stars that are true locals. 'Ozark' is a good example: In the first season, there are four or five guest star roles that I think people didn't realize were locals. They probably assumed they came from L.A. because of the size of the role. These are all roles that maybe five years ago wouldn't have been cast here, but when you look now, there are a lot more open minds around it…. Every production is different, and everyone comes in with their own bias. Most of our producers and directors are not from here and unless they've worked here, they're not familiar with the market. They know L.A., they know New York actors, and they've worked with them a ton so they go with what they know and trust for roles that can be pivotal. They need to make sure they can make their day here instead of going with the unknown. They trust us more now, which is big. When we first started, they didn't know us, so we were doing a good job for the roles they let us handle, [but for] anything of substance, they needed to know more about us. Now, you look at our résumé and what we've done the past few years, and they'll go, 'Well, obviously they know what they're doing, so we can let them cast these roles locally.' All these things are kind of happening at the same time. The roles here are getting way better than they were, and I think that's why we're able to attract talent from bigger markets. And people who are graduating from acting schools across the country instead of trying it in the big pond, they'll come here and cut their teeth. We're actually getting a better talent pool because our opportunity is greater here. All of this is a big progression toward being not just a secondary market but a viable market for talent in general. We have good actors." —Chase Paris, "Ozark," "Atlanta," "game night" location casting