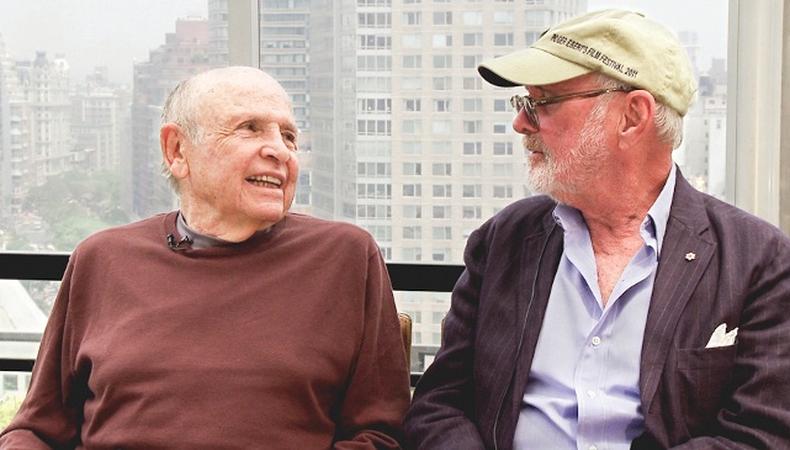 When Lynn Stalmaster talks about casting "In the Heat of the Night," he doesn't mention Sidney Poitier or Rod Steiger, who won an Oscar for his portrayal of Sheriff Bill Gillespie. Rather, the 86-year-old casting director reminisces about Scott Wilson, who had a small role in the 1967 film as suspected murderer Harvey Oberst.
The role was about to be cast with another actor when Stalmaster got a call from an agent who had seen Wilson in a play at a Los Angeles–area theater.
"I never would give up looking until it was absolutely essential," Stalmaster told Backstage. "Sometimes you have an actor in mind and he's sensational and then somebody else appears."
Wilson has since reappeared in countless roles—most recently as Hershel Greene in "The Walking Dead"—and can thank Stalmaster for helping launch his career. Just don't tell Stalmaster he discovered Wilson. Or John Travolta. Or Jon Voight. Or Richard Dreyfuss.
"I hate the word 'discover,' " he said at a Nov. 24 event hosted by the SAG Foundation. "We're instrumental in your careers. But you discovered you had a talent and pursued it. If it weren't me, it'd be another talented casting director."
It's a testament to Stalmaster's own talent that in the audience last Sunday were a host of working casting directors including Lisa Freiberger, Justine Baddeley, Lisa Beach, Carmen Cuba, Sara Isaacson, Matthew Lessall, Monika Mikkelsen, Emily Schweber, April Webster, and Alyssa Weisberg.
Stalmaster, who began his entertainment career as an actor, said the quality of casting directors has improved since he started behind the desk. During the studio system, which declined in the middle of the 20th century, casting was a robotic process where actors weren't treated with much humanity, Stalmaster recalled.
Having been through the process as a performer, Stalmaster sought to make changes when he became a casting director. "I hated, when I was an actor, those questions, 'What have you done?' 'How tall are you?' So I would at the outset go into questions that weren't even related to acting, like, 'Where are you from originally?' "
But even that question helped Stalmaster make his decisions. "I might be casting a picture down in Georgia or Mississippi. If they came from there it would be a natural situation." Think Ned Beatty in "Deliverance," which Stalmaster cast.
Don't hide your accent, Stalmaster advises actors. And don't think you've mastered the character just because you got called in. "Actors have to know to be ready on the spot to make some changes," he said.
Nicknamed the "master caster," Stalmaster was famous for never forgetting a face. "I made extensive notes on everybody I met—particularly those I felt might not be right for that particular picture but could be right for another one I was doing," he said.
That sort of networking between actors and casting directors helped foster success for both parties, he said, pointing to his relationship with the late Christopher Reeve.
"I'd seen him in a play in New York with Katharine Hepburn," he recalled. "I brought him out [to Los Angeles] to do a small role in 'Gray Lady Down.' Then, of course, he flashed into my mind when [director] Richard Donner said, 'We can't find Superman.' It's a graduation, but you need to get into the ballgame."