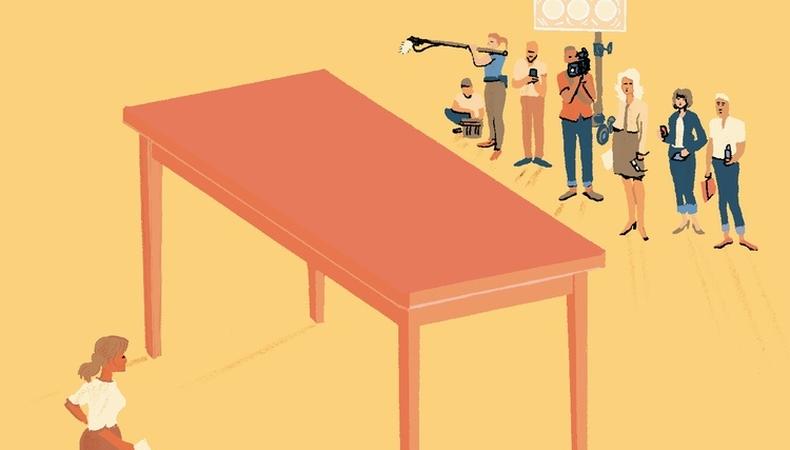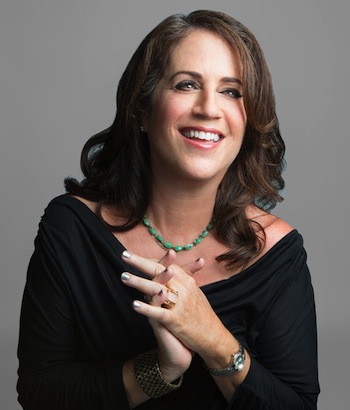 I want you to reframe the way you've been thinking about meetings and auditions.
I've been reading a lot of comments to my articles and blogs using the phrase "the other side of the table" when referring to the casting director or the other people you're auditioning for. Stop it. Here's the new thinking: What if you thought of the whole auditioning process as a collaboration between filmmakers? What if you included yourself in that group? After all, you are one of the filmmakers too. We desperately need you in this process.
When I'm casting my projects, teaching my classes, and coaching actors I wake up and have that Christmas-morning feeling in my stomach—the happy, anxious anticipation. I get so excited to work with wonderful actors and filmmakers. It occurred to me—that is exactly the feeling you should have when you come in to audition. Think about it. As an actor, how often do you actually get to act? Probably not as often as you would like. What if you thought of your audition as an opportunity to show us your stuff? What if you woke up on the day you had an audition and thought, "Yay! I get to act today and show them what I've been studying, prepping, and researching. I get to come in and play with the other filmmakers. I get to help them solve their problem. I get to be of service to the project and bring in my own special and very specific piece of the puzzle that they're tirelessly putting together."
You've got to stop this deadly "me against them" loop that's going on in your head. Delete the word "gate­keepers" and anything else that you think is standing in your way. Replace it with this mantra: "I am a filmmaker! I am a collaborator!" We are all working together to bring the project to fruition.
When you're truly prepared for your audition—you know the character and you've prepped and researched properly—you should feel like you can't wait to get into the audition room. You should be excited to engage as a participant, as one of the filmmakers. After casting for the last century or so, I've come to realize that so much of it is in your head. Once the preparation has been done, it's all about perspective—and this is the good news. You are in control of how you view the audition process. It's all up to you. Now go out there and remember that we're all in this together.
Known for her work in film and television, Casting Director Marci Liroff has worked with some of the most successful directors in the world such as Steven Spielberg, Ridley Scott, Mark Waters, Christopher Nolan, Brad Bird, and Herbert Ross. While working at Fenton-Feinberg Casting, she, along with Mike Fenton, cast such films as "A Christmas Story," "Poltergeist," "E.T. – The Extra Terrestrial," "Indiana Jones and the Temple of Doom," and "Blade Runner." After establishing her own casting company in 1983, Liroff cast "Footloose," "St. Elmo's Fire," "Pretty in Pink," "The Iron Giant," "The Spitfire Grill," "Untamed Heart," "Freaky Friday," "Mean Girls," "Ghosts of Girlfriends Past," "Mr. Popper's Penguins" and the upcoming "The Sublime and Beautiful," which she produced as well.
Liroff is also an acting coach, and her three-night Audition Bootcamp has empowered actors to view the audition process in a new light. The class spawned a DVD, which features the highlights of the Audition Bootcamp classes.
Visit Liroff online at marciliroff.com, follow her on Twitter @marciliroff and Facebook, and watch her advice videos on YouTube. She also blogs on her Bloggity Blog.