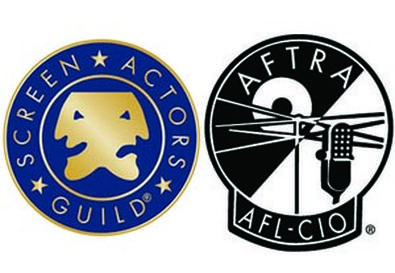 AFTRA moved Saturday towards merger with SAG, with the union's national board passing a resolution approving the appointment of a New Union Committee to work with the SAG Merger Task Force. SAG passed a similar resolution two weeks ago.
The Committee and Task Force will begin meeting by June 30 to develop a merger agreement, a constitution and a national dues structure for presentation to the two unions' national boards by the end of January 2012.
The AFTRA New Union Committee will be chaired by national president Roberta Reardon and consists of 13 committee members and 16 alternates (29 members total) who represent each major category of AFTRA's diverse membership, as well as Local members outside of Los Angeles and New York. The names of members were not disclosed.
In a statement, Reardon said. "entertainment and news media professionals are stronger standing together and, overwhelmingly, AFTRA members want one new union. I look forward to moving this process forward into the next stage where we will now work with our sisters and brothers at Screen Actors Guild to build a new union for a new world."
SAG national president Ken Howard thanked Reardon and the AFTRA board, and commented "Our members want SAG and AFTRA to merge – they've made it clear. I'm looking forward to working together to deliver what our members need."
-- The Hollywood Reporter