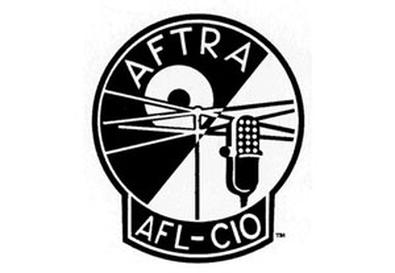 The American Federation of Television and Radio Artists has put off the continuation of talks with Teamsters Local 399. The Teamsters cover 11 AFTRA-employed business representatives who have been working without a contract since Sept. 5.
According to Steve Dayan, spokesperson for Local 399, AFTRA met with Teamsters representatives today for what was expected to be a negotiation session only to announce that it was putting talks on hold while it reviewed the Teamsters' most recent proposal. The next meeting between the two organizations is now now scheduled for Sept. 29.
"This is a management tactic I wouldn't expect a union to do," Dayan said. "I'm disappointed that they didn't find it necessary to present a counter-offer."
Dayan added that the Teamsters bargaining unit voted unanimously to approve a strike authorization. Though Dayan stressed that a walk-out is not inevitable, the vote raises the possibility that AFTRA could be picketed as it and the Screen Actors Guild enter into joint negotiations with the Alliance of Motion Picture and Television Producers for a new TV-theatrical agreement. Those talks are scheduled to begin Sept. 27.
A source close to the negotiations said that the Teamsters are seeking 4-percent annual pay increases over each of the next three years. AFTRA's most recent offer included annual increases of 2 percent, 2.5 percent, and 2.5 percent. The Teamsters are also seeking $1-per-mile driving reimbursements, up from 50 cents per mile, and have threatened to picket AFTRA.
Business representatives for the Screen Actors Guild, who are also covered by Local 399, recently accepted a three-year contract with annual 2-percent pay increases.
In a statement issued yesterday, the Teamsters emphasized AFTRA's recent growth, pointing out that 90 percent of new primetime broadcast television series in the last two seasons were covered by AFTRA, as opposed to SAG. By contrast, SAG has four times the number of business reps.
AFTRA L.A. Local executive director William F. Thomas, who serves as chief negotiator, said in a statement: "The AFTRA Los Angeles Local was presented with a revised proposal from the Local 399 negotiators just this morning. Out of respect for our employees and the collective bargaining process, management is ready willing and able to resume negotiations on Sept. 29, after giving the Local 399's latest proposal a thorough and respectful analysis. AFTRA Los Angeles remains willing to reach a fair and reasonable agreement for our employees and is confident that Local 399 shares that goal."