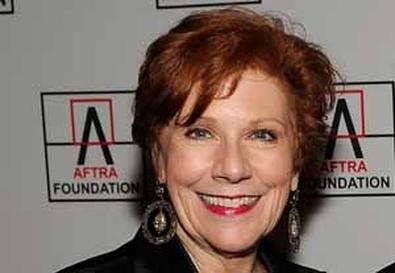 The American Federation of Television and Radio Artists concluded its four-day national convention in Seattle on Sunday having re-elected New York actor Roberta Reardon to a third two-year term as the union's national president. The result had been widely anticipated, as she faced no serious challengers for the post. In a statement made to the convention early Saturday, shortly before the election results were announced, Reardon reiterated support for the current effort to merge AFTRA and the Screen Actors Guild.
"AFTRA members look at the landscape of our industries and we see the tides of change rolling in," she said. "We understand that companies have consolidated their power, and that we face corporations who have learned that diversification is the key to their success. We know that union members need more power to deal with these international giants, more power as we face the digital era that is fast upon us, and more power as we struggle with increasing demands of a work world that has become more unorganized as it grows."
Convention delegates also re-elected most of the union's national leaders—among them national 1st vice president Bob Edwards; national vice presidents Denny Delk, Holter Graham, Bob Butler, Catherine Brown, and Jim Ferguson; national treasurer Matt Kimbrough; and national recording secretary Lainie Cooke. Gabrielle Carteris was newly elected to the post of national 2nd vice president, and Denis Berkfeldt was newly elected as a national vice president. All officers will serve two-year terms.
AFTRA national executive director Kim Roberts Hedgpeth also voiced support for the AFTRA-SAG merger when she addressed the convention Saturday.
"I'm the daughter of two performers, both of whom were members of multiple unions, so I've always recognized that it was smart to combine AFTRA and SAG—as a start," she said. "I hope that this time, the third time, will finally be the charm."
Reardon also presented the union's George Heller Memorial Gold Card award to former AFTRA national president John Connolly and current national vice president Denny Delk.