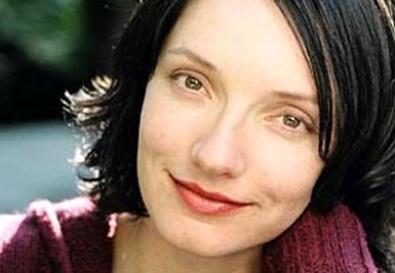 Dear Jackie:
I have been signed with my agent for four or five months now. I had one audition for a commercial about three months ago. My agent has sent me notices for other auditions I am not interested in doing, such as hair-modeling shows and hand modeling (I want to act!). The agency has also sent me things I have seen myself, on either SFCasting.com or Craigslist (I know!). I almost think they don't have access to the bigger auditions.
Granted, I am not in L.A. but in Northern California. I know there is not a big market here, but I am hoping to gain experience before moving to L.A. when I am ready (after training, saving money, getting work). I have not booked any roles yet, but I have gotten several auditions on my own.
I signed with my agent before I knew much about the industry. I know now that I should have gotten more experience and training before seeking representation, so as to sign with a more reputable agency. Should I drop the agent and try to submit for a better-known agent up here once I have a little more training and experience? Should I stay with the agency to see if they can get me any auditions? Should I just go it alone here doing indies, shorts, student films, and training and then wait to get an agent in L.A.?
By the way, this agent also sent me to a headshot photographer (I wasn't required to go to him, but when I asked who I should go to, the agent told me this one), and the pictures turned out horrible. They are so bad that I don't want to print any of them. When I go to auditions, I print one at a time. I am waiting until I can go to L.A. and shoot with an amazing photographer before getting more shots, so as not to risk wasting my money again. The photographer was not professional (i.e., no record online, no website, only shoots for that agent, as they are friends). Is this not just a total red flag?
—Out Here in Oakland
via the Internet
Dear Out Here:
Yes, the headshot thing is a red flag. That in combination with the Craigslist auditions and the hair shows would put me off any agent. But you are in a smaller market, and the agency may be less suspicious than others with similar practices in bigger cities. Your first step is to check the California agency license database (in California, agencies are required to be licensed and bonded with the state) at www.dir.ca.gov/databases/dlselr/TalAg.html. All you need is the agency's name. If it is not licensed, do not work with it. Period. (Just to be clear, managers are not agents and do not have to be licensed.)
If the agency is licensed—and I'm sure many intelligent advisers would disagree with me on this—I don't see you needing to drop your agent at this point. He or she isn't keeping you from seeking work on your own, and it sounds like you have been able to skip the auditions you aren't interested in without retaliation. What does it matter if they send you out for hand modeling, as long as they respect you declining such calls? Since you clearly realize you aren't working with stellar reps—and will of course take any advice they give you with a grain of salt—can it really be harmful to stay with them for a while and see if anything good comes of it? Yes, there is the oblique danger that some casting director who disdains this agency will lump you in with it, but that's not likely.
When I first got to L.A., I did some random mailings and eventually ended up working with a manager I knew nothing about. Yes, it seemed suspect that she had no office, and when we met she'd expect me to pick her up in my car and take her to lunch (I paid!). However, she did have other clients, one of whom I'd booked on a few projects I was producing (I used to produce low-budget commercials), so I knew she did some things right. She soon introduced me to the people who would become my first Los Angeles agents. It was a small but totally legit agency through which I booked tons of commercials. Eventually, I became more concerned about my manager's strange calls and ideas about money—remember, I was her client and also booking her clients—so I wrote to the person who wrote this very column before I did: Tom Mills. He quickly confirmed that the manager was a dope and had been investigated for all kinds of yucky things. I dropped her that day, but I kept the agent.
My point: Was the manager worth working with? No…but yes.
As for seeking another representative: Why not? Since your current rep has no issue with you seeking work on your own, you may be able to build up your reel and résumé without assistance by using BackStage.com, SFCasting.com, and other casting sites. Perhaps in a few months this agency will have helped you meet a CD or two and proven it has some value, or you'll have found a better representative. Or maybe you'll have saved enough to head down to L.A. and leave this conundrum behind.
Dear Jackie:
I am behind on my AFTRA dues. Due to financial hardship, I was only able to pay the first half of the initiation fee and haven't paid dues since. Will I incur any penalty, or will the remainder of the dues simply be assessed when I get my next job?
—Beggared in Brooklyn
New York
Dear Beggared:
My first word of advice when dealing with unions is to call them right away. Don't ask around and put off direct communication. Policies change, so the last thing you want to do is make choices based on the distant memories of well-meaning friends.
I checked with the American Federation of Television and Radio Artists, and Christopher de Haan, its national director of communications, responded in an email: "According to our membership department policies, penalties occur every month on unpaid dues balances for all delinquent members. If, however, a member is not working and calls the AFTRA office, we can 'freeze' the membership until they start working again, so penalties no longer accrue. All unpaid penalties accrued before the membership status is 'frozen' would be due, however, when the member reactivates, or 'unfreezes,' their status."
This is similar to the Screen Actors Guild's "suspended pay" option, but again, actors should always check with their unions for specifics and to make sure they qualify for such programs.
Any questions or comments for The Working Actor? Please email Jackie and Michael at

[email protected]

.