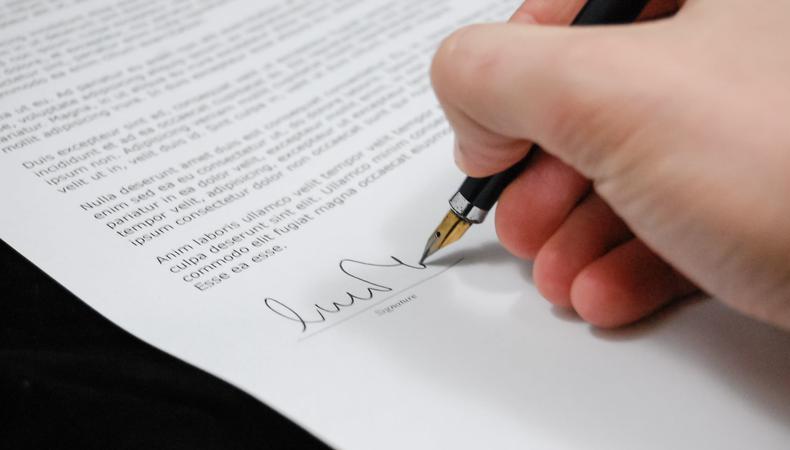 You already know Backstage is the go-to for any and all information pertaining to your craft. But now, you have the chance to get in on the action with the Backstage Community Forum. Here, you can engage with others in your industry, as well as teachers, experts, and, yep, even agents and casting directors. Below are some of this week's most interesting new topics; drop a reply or post a new thread. Either way, fire up that keyboard and get involved right here!
Agency wants fee for signing?
"Is it normal practice for an agency to ask for a fee for representing an actor?" —ShowBizNewbie
Sending a sample read back to the client?
"I'm new to backstage and I noticed that on some of the casting calls for voiceovers, clients ask to send back a sample recording of the script. But the only way to send back a sample via Backstage is to upload to Soundcloud and then add the link to Backstage. My question is, for security reasons has anyone had a problem with clients sending back their sample read via a Soundcloud link? or is that the norm? Thanks." —Erickvo
Creating my own acting degree...need help!
"Hope this question is right for this forum.
"I'm a 53-year-old guy trying hard to enter the profession. I'm also pursuing a master's degree in a program which rarely offers acting or theater courses. To do what I want, I need to create my own performance-based independent studies with research and writing components. I know this is not the best way to study acting but it's what I have available. I'm in the program because I'm a university spouse and can get the degree through my husband's benefits. I want to make it work for me as best I can.
"Can any folks share ideas, topics, activities, research suggestions, exercises, methods beyond the standard ones? Are there any names or anything else I could use as pieces to build into my self-made curriculum? Big, big thanks!" —boulder
Get live details from people at real auditions and callbacks on Audition Update!