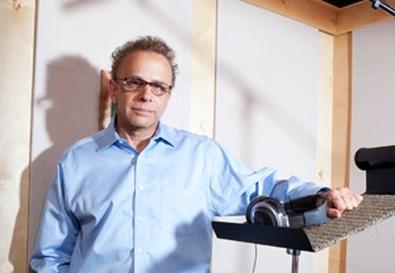 Jeff Danis derides the notion that a voiceover demo should present an array of voices. "You can still have vocal variety with one voice," he says. "You can be a little warmer, a little sterner. Based on the product you're selling, the voice will change." Danis has been a voiceover agent for more than 30 years, first at ICM Partners and for the last five years heading DPN Talent, his Los Angeles-based voiceover and on-camera commercial agency. The agency specializes in all kinds of voiceover work, such as animation, TV and radio commercials, TV promos, and movie trailers.

A New York City native, Danis majored in TV and radio advertising at Syracuse University before launching his professional life at Grey Advertising, first in the production department and then in casting. "I wanted more control over my career and I loved working with actors," he says. "It was also fun to advise them." Being an agent seemed the logical next step, and Danis left Grey to come on board as a commercial agent at the nationally renowned J. Michael Bloom Agency in New York.

Danis relocated to Los Angeles in 1985 and briefly served as head of casting on "Star Search," a precursor of "American Idol." Fired from that gig because he voiced his opinions too openly, Danis wasn't unemployed for long before landing at ICM.

But that's ancient history. At the moment his thoughts are focused on the future, especially the new voiceover opportunities that will flourish in films, television (network and cable), and on the Internet. "That's the good news," he says. "The bad news is the increased competition."
Voices that are authentic, credible, and relatable are in demand when it comes to commercials. The young mom voice is nothing new, but now casting directors are seeking contemporary-sounding moms who've had lives outside the home. "The voice can have a little bit of edge and sassiness," Danis says. The mellifluous, deep voice has given way to a vocal style that might have a sardonic twist or sound a little flirty.

The hot new voices reflect demographic shifts, nowhere more obviously than with women selling automobiles and financial services on television. Not long ago those gigs were the exclusive purview of men. For advertisers, the overly sweet female voice does not carry the appropriate authority, according to Danis.

By contrast, promos and trailers are still a narrow and tightly closed male community and require a specific technique. "Trailers and promos use deep, intense male voices -- strong, ballsy, bold -- that have to cut through the special effects," he says. "They have to sound promotionally driven and have a quick pace. Those who do promos and trailers primarily do that kind of work. They're specialists. Also, they're on call 24/7, so they can't be out doing other acting assignments."

Animation in features or Saturday-morning shows is different, attracting celebrities and actors who are series regulars. Animated features now win Oscars, and serious money can be made, especially when sequels are spawned. Vocal versatility and the ability to sustain a character are essential skills. The competition is fierce, and fewer opportunities exist, especially for newcomers. As such, the less seasoned actor should consider commercial voiceovers before attempting a career in animation, Danis says.

Danis and his staff are constantly looking for new talent at plays and screenings. He's also open to considering an actor if a client makes the referral. Danis listens to demo reels from unknown actors without representation, as long as submissions are emailed. An actor doesn't need professional credits to make a demo, but it must be produced professionally. "Save a few pennies and go to a professional to record it," Danis says. "The professional will have scripts for you to read. Most demos last two and a half minutes and feature five to eight voiceover commercials. Just be yourself. Don't try to be a circus barker or French waiter."