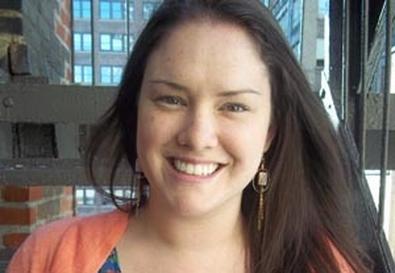 Hopefully, as an actor, you will get to a point in your career where you stop auditioning for smaller roles and only go out for the larger, meatier parts. But when is the right time to make that transition—from being an actor who reads for co-star, one-scene, and bit parts to being an actor who turns down an audition unless it's for a guest-star role or better? With the entertainment business the way it is these days, when well-known, already established actors do independent films and take small guest spots on television, should a working actor turn down any audition?
Deciding to Step It Up
Agent H. David Moss, of H. David Moss & Associates in Los Angeles, says it's not easy to make this transition and start turning down smaller auditions or roles. "If you have a series under your belt and some momentum, then you can turn down co-stars or doing pre-reads for a role," he says. "But you've at least got to have credentials, credits, contacts, and enough good co-stars to turn down auditions. Do you know every casting director in town and do they all like you?" Moss says it can take months or years to be a recognizable name, regardless of how many credits you have: "It's such a fine line for each actor and where they are in the business."
If you are still having trouble deciding, ask industry professionals you know and trust. "If you don't know anyone in the industry who is willing to hear you out and give you an opinion, that should be a major clue," says Patrick Welborn, a theatrical agent at Kazarian/Spencer/Ruskin & Associates in Los Angeles. "Your job is more than acting; it's also training and networking. Every other person who calls themselves a professional works at least 40 hours a week. If you are going to draw a line in the sand and demand to be a guest star, you better be busting your butt."
And in this evaluation process, actors need to be self-aware. "Unfortunately, we all deceive ourselves a bit when it comes to introspection," says Welborn. "Have some discipline and be gentle but honest with yourself. If you are not aware of areas where you can improve or where you need to work harder, then you are not being completely honest."
The first person you should discuss this transition with is your agent. (If you don't have an agent or manager, you probably shouldn't be considering a step up at all.) Erica Moran, agency director at Avalon Artists Group/BMG Models in New York, says most agents will be happy to sit down and discuss this transition with their clients. It's important for her to agree with her clients on how she should be submitting them. "I would make a game plan and lay out some goals and timelines so that my actor and I are on the same page," she says. "From there, we would focus on networking and training, building the résumé and marketing the talent to the best of our ability to ensure that they're heading in the direction they desire." Keeping the lines of communication open with your agent at all times can help you best reach your goals.
But Welborn says you should be wary when discussing your career with your agent and manager—the people who are financially dependent on your choices. "While I'm sure most agents are trying to help you make the right choice, they may have a bias," he explains. "Make sure they have your interest set before theirs. You might ask, 'Most of my auditions are for guest stars, and casting regularly calls me back for these roles; can we just avoid the co-stars?' But what if it's a recurring co-star? What if they have a couple of great scenes with the lead? It needs to be a dialogue. Draw clear lines."
Obviously, agents would love for all their clients to be guest stars or series leads. As Welborn says, "Trust me, by the time agents are done working to book a day-player role, they're not really making any money." But you need to discuss it and make sure your agent thinks you are ready for this next step. "Think logically, not emotionally," he says.
Deciding to Stay Put
On the other hand, "Actors want to work, and it is our job as agents to get them in the audition room so they can book," says Moran. "I would rather my talent audition for any type of role that fits their character, regardless of the stature of that role."
Understand that turning down auditions may cost you your agent, if he or she disagrees with you about where you are in your career. Moss admits he has released actors for this very reason. "They didn't want to do any more co-stars and only wanted to be pitched for guest stars, and in their case it was unrealistic," he says. "It can't be an arbitrary decision, saying, 'That's it, I've done enough co-stars,' if no one is buying you for guest stars yet. That's not the way the business works. Eventually the relationship was disbanded. It just wasn't their moment yet, if you will. You have to be in a pretty good position to make that decision. You've got to have a really good résumé to justify it."
Another reason to not turn down co-star auditions is if you are booking a lot of them. "Some actors can make a decent living doing co-stars forever," says Welborn. "If you aren't the most talented person in the room and you aren't willing to outwork your competition, then be happy you are working and enjoy your residuals. Work as often as you can anywhere you can."
Also, remember the old saying "Work begets work"? You never know where your next opportunity will come from. One of Moss' clients booked a one-line, one-episode "frat boy" role on a television show. They liked him so much he wound up recurring on 18 episodes. "Being on a set, working with professionals, doing a couple of lines, doing them properly, professionally, being on time, and bringing something to the moment—anything can happen," Moss says. "You can do two lines and call people's attention if you have the chops. But you've got to have the chops."
Making the Move
If you have evaluated yourself, have gotten a positive response from your representation and industry friends, know your strengths and weaknesses, and truly know that you are "the best in the room" (in other words, you get called back on a large percentage of your auditions, casting directors recognize you and are genuinely happy to see you every time you walk in, etc.), then it might be time for you to make this transition and keep your momentum going.
Once you're at that level, Welborn says, never take a co-star that doesn't add at least a solid scene to your reel. "Once you have a solid two- or three-minute reel with a couple of solid co-stars and a good guest star or two, then you can draw a line," he says. "If you know your own value and you aren't deluding yourself, set a price and stick to it. But make sure your price isn't just a dollar sign. Weigh the artistic or marketing value of any job offer as well."
If you're nervous about making the transition, make certain your agent will tell you about every call from a casting director about an audition, rather than unilaterally turning down auditions for being too small for you. "I tell my clients," says Moss. "It's their call. And if a casting director calls with a booking, well, I've never turned down roles, no matter how small, without telling a client. I don't think I've done that in 30 years."