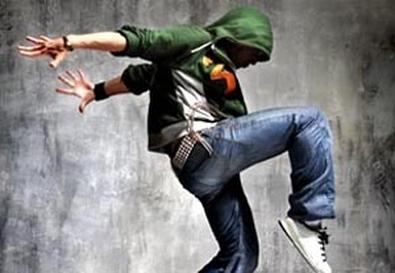 "Agnes de Mille's work represents an important period of American choreography that has been lost," says choreographer Liza Gennaro, daughter of Broadway and television choreographer Peter Gennaro. "What she did in terms of movement innovation and finding a movement language for a character is something you rarely see in Broadway choreography today. People need to see de Mille's work again in order to really understand the potential for dance in the musical theatre. And that's what we hope our show will do."
The show Gennaro is talking about is Dance/Speak: The Life of Agnes de Mille, a new dance drama that tells the story of the groundbreaking choreographer's life through text and re-creations of her dances. It will include works that have been long dormant, such as the Civil War ballet from the 1944 musical Bloomer Girl and "Lady in Waiting" from the 1958 musical Goldilocks. It will also feature numbers from Oklahoma! (1943), Carousel (1945), and Brigadoon (1947), as well as excerpts from the ballets Fall River Legend, Three Virgins and a Devil, and Rodeo.
"This is really a dance play," Gennaro explains. "The dances emerge out of the text in order to illuminate de Mille's thought process or psychological state at given times in her life. De Mille's work was always very autobiographical—the work she did for shows as well as her ballets. So my role on this production is to work with the director on finding ways to integrate the dances in a theatrical manner. Also, we're creating a kind of cavalcade at the end of the piece, which will be a danced medley that I'll put together from different de Mille pieces."
Gennaro has done extensive research on de Mille's dances, often working from the choreographer's fragmented, handwritten notes, which are housed at the New York Public Library for the Performing Arts. "De Mille was very clear on writing the scenario and the narrative of what the dance was about but not so clear on the steps," Gennaro says. "But I had the advantage of working closely with Gemze de Lappe. She's the foremost expert on de Mille's dances, and she really helped me interpret the notes."
Dancing the Story
Gennaro is creating the transitional choreography for Dance/Speak, and de Lappe is overseeing the re-creations; the production is directed by Gennaro's husband, Scott Alan Evans, artistic executive director of the Actors Company Theatre. "What's exciting for me about working on this piece," says Evans, "is that I can't think of any other work that is doing exactly what this one is doing in terms of combining drama and movement. We're using de Mille's dances to illuminate her character and advance her story, which is exactly what musical theatre choreography is supposed to do and which is what she herself did so well. She was one of the leading lights in shaping the art form in that direction. She was at the forefront of creating narrative dance, which is something musical theatre choreography has lost. And it was something that I think made the golden age of Broadway musicals what it was."
In addition to a full dance ensemble, Dance/Speak features five actors, one of whom plays de Mille, while the others take on multiple roles, portraying famous characters in de Mille's life such as her uncle Cecil B. DeMille, the film director; Broadway and film director Rouben Mamoulian; and producer-playwright-lyricist Oscar Hammerstein II.
The idea for Dance/Speak originated with its writer, novelist Anderson Ferrell, a former dancer and de Mille's close friend during the last 10 years of her life. "I wanted to write a piece about Agnes' career and personal life, using her dances in the way songs are used in a musical theatre piece," says Ferrell, who runs the organization that licenses de Mille's choreographic work. "The text is heavily adapted from her autobiographical writings. I've had to invent as well, but to the extent that I could rely on Agnes to speak for herself, I let her. She is a fascinating character, and hers is a great story of courage, fortitude, and perseverance."
New York Theatre Ballet will present the premiere of Dance/Speak April 17 at Florence Gould Hall in Manhattan as part of the company's 30th-anniversary season. "This piece is really about Agnes' struggles: her struggles to get her name known and to be able to do her work in what was a very male-dominated field in those days," says Diana Byer, the company's founder, president, and artistic director. "And I think it's important for audiences today to see her work. Right now ballet is dominated by a very athletic style, and it's important that there's not just one style out there. I'm really committed to keeping this other way of working alive, a way that's more about the meaning of a gesture, the feeling of the music, or a story. Even in a major arts city like New York, you need small companies like ours doing a different style of work. That's what adds texture to the overall scene."
Following its premiere, Dance/Speak will tour the country. In February 2010, it will play in Ohio, Arkansas, and Oklahoma, with additional dates and venues still to be confirmed.
Dance/Speak: The Life of Agnes de Mille runs April 17–25, 7:30 p.m., at the French Institute and Florence Gould, 55 E. 59th St., New York. Tickets: (212) 355-6160 or Ticketmaster.