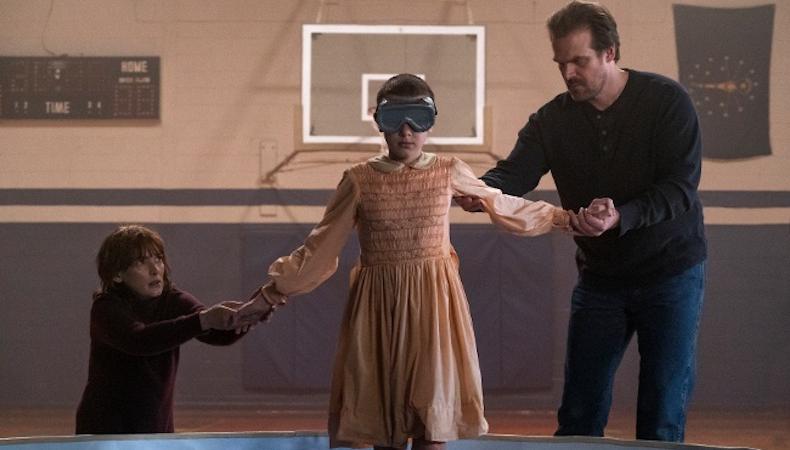 The Emmy statuette has always been considered television's highest honor. But in the current era of Peak TV, where traditional ratings matter less and prestige programming dominates with over 400 shows per year, the award's worth—particularly for subscription-based cable and streaming networks' commercial value—has increased tenfold.
Each year, producers and distributors spend more extravagantly to keep their series on voters' minds: "For Your Consideration" billboards, web and print ads, parties and panels, and publicity carry the buzz. Estimates on the 2016 Emmy campaign price tag range from $60 million to $80 million, while this year's Emmy-related advertising increased by 20 percent. It's a hefty bill that Netflix, HBO, FX, and Amazon seem happy to foot if it yields awards results.
Other than campaigning during the April–August voting period, how can TV networks and their stars stay competitive in an increasingly intense race? After all, the roughly 22,000 voting members of the Academy of Television Arts & Sciences watch small-screen programming year-round. Recent trends suggest that acting contenders may want to look to another major voting body: the Screen Actors Guild.
READ: 'Westworld,' 'Feud,' 'This Is Us' Among 2017 Emmy Award Nominees
The SAG Awards, the second phase of which is voted upon by all of its over 100,000 active members, are presented each winter honoring nine TV performance categories. As the only honor given by actors to actors, it's a prestigious prize. And because the performers of the Television Academy, who vote on their 20 Emmy categories (plus all outstanding series races, for which all members may vote), are largely working actors, the two awards' overlap is not to be underestimated.
Other precursors to the Emmys are decided upon by small peer groups that don't share members with the Television Academy; Golden Globes voters include fewer than 100 Hollywood Foreign Press members, while the Television Critics Association Awards in August are presented by around 200 journalists. Many SAG-AFTRA members, on the other hand, qualify for Emmy voting.
The SAG winner for best drama ensemble has gone on to score an Emmy nomination for outstanding drama every year for the last decade (three went on to win the big prize). SAG nominees for limited series or TV movie that premiere in the fall, like this year's Riz Ahmed and John Turturro of HBO's "The Night Of" and Felicity Huffman of ABC's "American Crime," tend to hear their names called again come summer.
In fact, all of this suggests tantalizing results to come this season, since the 23rd SAG ceremony recognized a bevy of freshman series that also made 2017 Emmy voters' shortlists. Netflix's new dramas in particular, "The Crown" and "Stranger Things," scored individual and ensemble wins, respectively, before going on to be nominated for 13 and 18 Emmys. Considering the streamer's surging Television Academy recognition—34 total nods in 2015, 54 in 2016, and now a whopping 91—it's safe to assume actors are fans of their Netflix peers.
HBO, of course, also fares well among both voting bodies; this is the 17th consecutive year the cable service has drawn the most Emmy nominations, while SAG voters, especially in limited series, TV movie, and stunt categories, have often opted for HBO actors. However, that "Stranger Things" nabbed this year's drama ensemble SAG Award over "Game of Thrones" (which, had it been eligible, would have been stiff competition this year) implies high hopes for a sci-fi series that has lingered in our pop culture consciousness for over a year.
On the other hand, the two individual SAG wins for "The Crown" stars Claire Foy and John Lithgow could bode well for the Netflix series come Sept. 17. And watch out for springtime hits Hulu's "The Handmaid's Tale" and NBC's "This Is Us," which could triumph over fierce competitors—at both the Emmys and SAG Awards. Stranger things have happened.
Ready to join the era of Peak TV? Check out Backstage's TV audition listings!