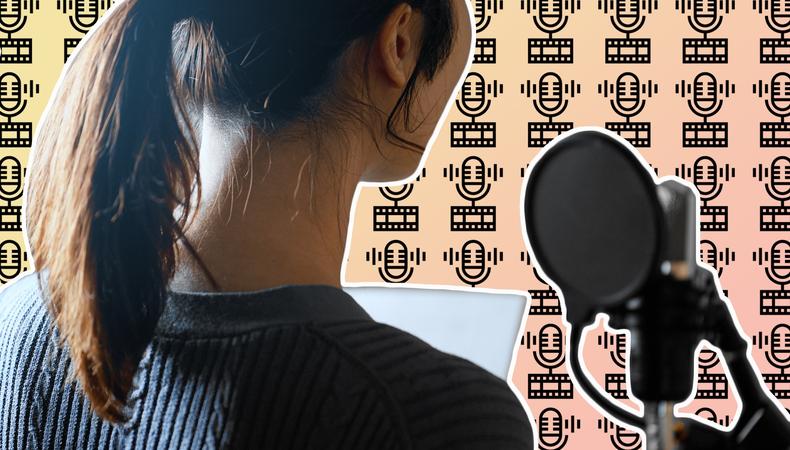 Voice synthesis dates back to the late '50s, but new advances in artificial intelligence (AI) technology have brought new concerns to the forefront, particularly when it comes to AI-generated art and performance. Arguably nowhere are these possibilities and concerns more prevalent than in voice acting.
In general, listeners can discern the artificial nature of AI speech output, as human voice actors excel in expressing emotions and infusing personality into their performances, while AI voices tend to sound more mechanical. To achieve a comparable impact to that of a real person, engineers must invest considerable effort in editing and refining AI voices. Although AI voiceover programs can't currently match the skill and talent of human voice actors, they are becoming increasingly popular in fields such as news reporting that require efficient voiceover and translation capabilities.
We take a look at where else AI is affecting the voiceover industry—and how that might change in the future.
According to Voice123, the largest voiceover network in the world, the most common forms of AI voice work right now are:
Sonic branding:

A brief, recognizable piece of sound that audiences associate with a specific brand

Personal engagement:

AI voices that interact directly with a company's customers

Multilingual customer interactions:

Through AI, companies can simply automate the same message in several languages without hiring different voice actors.
Right now, over three billion AI-powered voice assistants are in use, and the number of AI-powered voice assistants will reportedly increase to eight billion by 2023. Elsewhere, Apple has launched a series of books narrated by artificial intelligence. (According to Apple, digital narration "makes the creation of audiobooks more accessible to all.") AI-generated voiceover has also made a splash in the video game industry, thanks to software like Replica Studios, which offers a selection of AI-generated voices.
"Our AI model learns how to perform by copying the real voice actors' unique speech patterns, pronunciation, and emotional range," reads Replica's site. "The end result is an AI voice actor you can use in your games or films."
AI voiceover is becoming widely available on the individual level, too. Easily downloadable apps like lovo.ai, resemble.ai, and murf.ai can convert text to speech in seconds. These advancements have "far reaching implications that are both positive and negative that span the gamut from improved accessibility, creativity, consent, and deep fakes," says Shaun Ramsey, Ph.D., professor of mathematics and computer science at Washington College. "This is happening in many places across the AI spectrum right now in art, audio, text, and more with the same concerns in each."
"Constant vigilance is key to protecting your voice. When a voice actor is directly approached about an AI project, they need to be 100% clear in their quotes, proposals, invoices, and agreements about the scope and limitations of how their recorded performances will be used."
According to Miles Chicoine, CEO of Voquent, the world's largest verified roster of professional voice actors, it should come as no surprise. "AI is driving exponential increases in the creation and consumption of audio dialogue," he says. "Synthetic voices have made it easier and cheaper than ever to purchase voiceover, creating head-to-head competition with less experienced voice actors, who typically attract buyers seeking quantity at low prices over quality at higher prices."
And it's not just less experienced voice actors who are offering up their talent and jumping on the bandwagon. Look to Speechify, another app that transforms text to speech. One of the voice options is none other than Snoop Dogg. Looking for a female voice instead? Gwyneth Paltrow is also a Speechify voice partner.
Some actors are even allowing AI to digitally re-create their physical or vocal likenesses in the future. For example, James Earl Jones signed over the rights to his vocal recordings of legendary "Star Wars" villain Darth Vader to Respeecher, a Ukrainian startup that specializes in AI voice cloning, for future projects in the franchise.
According to Chicoine, while the advancements in AI technology are impressive, AI voices are still a very long way from the complete replication of top-quality voice actors. "In fact, the mediocre quality of AI mimicry has resulted in a growing global appetite for high-quality voiceover performed on an exclusive, custom basis—with a level of nuance only currently achievable by experienced human talents," he explains.
Luke Crowe, vice president of casting at Backstage, agrees. "I think it'll probably be a long way in the future, if ever, that AI will be able to truly take the place of real voices," he says. "Actors can take nuanced direction and deliver a million variations and emotional depths to their voices that even the best AI currently can't compete with.
"An AI-generated voice [sounds] more synthetic, so maybe it's fine for a voiceover on a how-to video, or a quick reading of a news article, or a voice assistant that maybe could sound slightly robotic," he adds, "versus a commercial or film project where you need somebody to actually sound engaged and organic, and can do all the subtleties of human inflection."
AI and Voiceover Talent
Rolf Veldman, CEO of Voice123, believes AI will greatly aid the voiceover casting process. "Imagine the ability to instantly listen to your own script in the voice of the person you want to hire," he says. "You'll still end up creating together, because that is what creatives do, but it has the potential to solve some of the audition pains that exist.
"Then look at Speech to Speech, a motion capture alternative for voiceover that opens up a new world of creative opportunity," Veldman continues. "[That is] instant voiceover, a need that exists in dynamic audio content creation and other types of content, such as newspapers, who have been waiting for a solution like AI."
But there is uncertainty in that area, too. A recent Motherboard report drew attention to the rise in voiceover contracts that stipulate an actor's voice can be used for AI-generated content in the future without additional payment. "Game developers, animation studios, and perhaps even commercial clients could get away with squeezing more performances out of me through feeding my voice to AI, using these generated performances, and then never compensating me for use of my 'likeness', never mind informing my agency that this was done," voice actor Fryda Wolff told the site.
Those concerns led to SAG-AFTRA releasing a statement reiterating that "the terms and conditions involving rights to digitally simulate a performer to create new performances must be bargained with the union."
"Imagine the ability to instantly listen to your own script in the voice of the person you want to hire. You'll still end up creating together, because that is what creatives do, but it has the potential to solve some of the audition pains that exist."
But not everyone is protected under the union's collective bargaining agreement. Remie Michelle Clarke, a freelance voiceover artist and writer, knows first-hand the potential perils AI presents for voice actors.
"A sound engineer I'd worked with for many years called and asked me if I'd had a good experience joining an AI voice site," she says. "The problem was, I'd never heard of the site, and had never authorized them directly to use my voice. They'd gotten my voice from somewhere and I had no idea where."
After her own investigative work, Clarke discovered a company she previously provided voiceover work for had shared her voice. According to Clarke, it came down to a contract she signed a few years earlier. Now, she recommends any actor looking to take on AI work consult a lawyer or agent before any contracts are signed. "Also, use an AI rider for all jobs and contracts from here on in," she recommends. Earlier this year, the National Association of Voice Actors commissioned an AI rider to give VO actors an example, which reads in part "Client shall not utilize any recording or performance of Talent to simulate Talent's voice or likeness, or to create any synthesized or 'digital double' voice or likeness of Talent."
Chicoine agrees that voice actors must be on their A-game. "Constant vigilance is key to protecting your voice," he says. "When a voice actor is directly approached about an AI project, they need to be 100% clear in their quotes, proposals, invoices, and agreements about the scope and limitations of how their recorded performances will be used."
Avoiding Exploitation
According to Chicoine, being hyper aware of the role AI may play in your voice work is not about being paranoid or even selfish. "It's about protecting your right to fair compensation," he says. Chicoine recommends entering contracts with the greatest of care to close any loopholes. "Unfortunately, some of the world's biggest brands have a history of exploiting loose interpretations or simple lack of any agreed limitations at all."
Everyone agrees that AI is not without security concerns at all levels. Fortunately, many in the industry are trying to stay ahead of the potential threats and are offering resources to voice talent, reports Clarke. "Voiceover companies who have an interest in protecting the welfare of artists have put out many resources to assist voiceover artists in navigating these choppy new waters in their industry. As an example, Nava is one such company who has resources for AI related issues."
Chicoine acknowledges that new technology is in a tug of war with security protocols almost without exception. "As per normal, we'll see immediate progress in responsive technologies combating the exploitation of AI-generated voices, images or videos," he says. Chicoine says taking a leadership role in AI security is good for business. "Protecting our voice roster is crucial," he says. "In essence, this data is precious, and voiceover platforms share the mutual responsibility of protecting it."
Tyler Weitzman, head of AI, president, and co-founder of Speechify, says AI can also bring additional opportunities to voice actors. "Speechify has already started working with actors to help them earn an additional revenue stream through AI," Weitzman says. "Actors can work with Speechify to license their AI voice, scale their work, and make more money."
Chicoine says that it won't be long until AI tools will also be helpful behind the scenes for voice actors. "From a technical standpoint, mass adoption of AI tools will ultimately provide supporting tools for both the recording of audio as well as post-production editing and mastering," he says.
According to Veldman, "At Voice123 we have these AI projects already flowing through and we see that the actors who adopt this technology as the tool it is, are likely to succeed in new ways of voiceover. The creatives who harness these tools to flame their creative juices are at the cutting edge of content creation."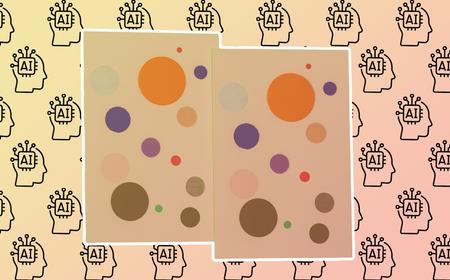 How Does Generative AI Work?
Despite AI's current success and enormous future plans, Debasis Mitra, Ph.D., professor of AI at Florida Tech University, prefers a steadier approach. "I tend to stay away from hypes and over-emphasizing the present by forgetting the continual progress. Enthusiasm is nice but overselling costs—and costs dearly!"
Crowe says there appear to be more opportunities for voice actors as a result of the latest AI developments, but the tidal wave hasn't hit yet. "We've been seeing more AI-related casting calls over the last couple of years, but so far there hasn't been a big surge on our platforms in regard to specific projects hiring voices for AI," he explains. "When they do come up, the ones we'll usually allow are very specific project-based work."
Crowe explains, "For example, if a company was hiring for voices for an AI-powered voice-assistant app, customer-support or telephone answers system, or maybe a video game—that could be a very interesting job opportunity, and the talent will hopefully be made aware of what context their voice is being used, and they won't have to worry about their voice being used in other contexts—assuming the job really is based around a specific project."
Disclaimer: Voice123 is a Backstage sister company