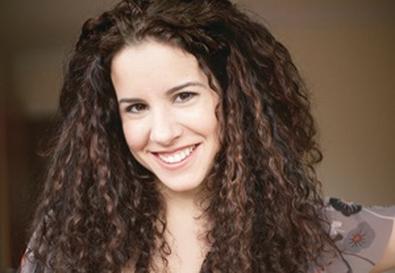 Careful preparation and her ability to "use the space" helped Aimee Howard land the role of Gittel Mosca in William Gibson's classic two-hander "Two for the Seesaw," being produced Aug. 26–Sept. 4 as part of the Deertrees Theatre Festival in Maine. After seeing the casting notice in Back Stage, Howard attended the EPA and was asked to do a comedic and then dramatic monologue. "I chose to use the seriocomic piece I'd previously done, which had been interpreted as serious," she says. "I've been doing this monologue for years, and rather than being stagnant, it has recently deepened for me, as I now know the specific person to imagine saying these words to."
The actor prepared for the callback by becoming familiar with the play. "Even though the sides were going to be cold, I figured it'd be helpful to read the play, to at least know the context of the scene," she explains. Director Tom Schwans adds that Howard's ability to use the space in a truthful way also made her audition particularly successful. "During her monologues, Aimee was always present with me," he says. "She used the room and wasn't trying to imagine herself on a big stage or in a fictitious location. She was very captivating."
A member of the Screen Actors Guild, the American Federation of Television and Radio Artists, and Actors' Equity Association, Howard's previous experience includes independent film and television, including the show "Michael & Michael Have Issues," and performing the role of Izzy in two regional theater productions of "Crossing Delancey." She's been an active member of Emerging Artists Theatre for many years, through which she has also had opportunities to direct. "As an actor, I sometimes see things through the eyes of my character. And as a director, I see the story as a whole," she says. "As a director I can know what works for me as an actor." Currently in the process of preparing for rehearsals, she is looking forward to working in Maine for the festival. "I went to Stagedoor Manor when I was a child, which is a theater camp. It's a great place. Every time I get a gig like this, where I get to go somewhere, it feels like camp, except I'm getting paid," she says with a laugh.
Howard maintains a positive outlook as she continues to pursue her career. "When I can see each encounter as a learning opportunity, I am at my most content. When I believe that I am due, owed, or deserve a role, it is a sign that I need to adjust my attitude and look for the lesson," she explains. "Letting go doesn't come naturally. I have to work for it, but it gets easier and more peaceful each time."
Has Back Stage helped you get cast in the past year? We'd love to tell your story. Be in the weekly column by emailing casting@backstage.com for New York or bswcasting@backstage.com for Los Angeles with "I Got the Part" in the subject line.