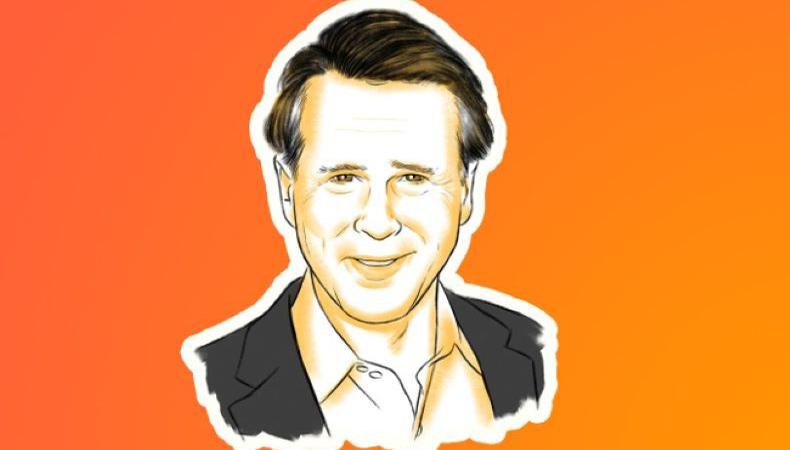 Whether he's starring in cult comedy classics like "Robin Hood: Men in Tights" and "The Princess Bride," giving a deliciously grisly turn in the "Saw" horror franchise, or popping in for scene-stealing arcs in series like "The X-Files" and "Psych," Cary Elwes has long been one of Hollywood's busiest British imports. He spoke with Backstage about Crackle's "The Art of More" and getting acting tips from Al Pacino.
Tell us about 'The Art of More' Season 2.
In this season, we find that Arthur has put himself in a situation where the stakes have risen. It's the most exciting season for me because they really explored my character in ways that we've never seen before. [It's] so fun working with real veterans in the industry who are all very professional and fun to work with. [Crackle] is a great network. They're very smart.
Have you ever used Backstage in the past?
You're one of the trades, so of course!
How did you get your Equity and SAG-AFTRA cards?
I got my British Equity card on "Lady Jane." [Director] Trevor Nunn applied for it. He was very sweet. He couldn't believe I wasn't Equity, so he wrote Equity right away and got me my card while we were filming it, actually, at the very end of the shoot. And my SAG card, I got when I was living in New York in the '80s. I believe it was after "Glory."
What advice would you give your younger self?
I got the opportunity to run into Al Pacino while I was living in New York, and he asked me what I was doing, and I told him I was just going up on auditions. He said that I was drifting. I cringed and thought, Great, Michael Corleone just called me a drifter. He said, "No, you've got to go and train. You've got to go and work at your craft. You can't just be sitting around. It's like a gym—you have to go and work out." And he got me into the Lee Strasberg Theatre Institute, where I worked with his mentor, a guy called Charlie Laughton—not the actor, but he had the same name. And I had the best training anyone could ever hope for. I got trained by the guy who trained Al Pacino! It was the greatest thing I could've done for my career.
What movie should every actor see?
Anything by Marlon Brando or Al Pacino. So "The Godfather" isn't a bad one, obviously. De Niro. Any of the great character actors. A lot of them are out of New York, really. The great ones. It's why I moved there, and it ended up becoming a dream for me. Gene Hackman, Dustin Hoffman. Just great, incredible, interesting [actors]—Jon Voight. All of those guys coming out of that era. Just the way that they develop their characters, their style. It's wonderful to watch. A marvel. You can start with any of their early work. They're all acting lessons.
What was your most memorable survival job?
Oh, I was a waiter, I did all of those things. But you can't live on a waiter's wage in Manhattan now. I was waiting and bussing, mainly.
What special skills do you have listed on your résumé?
I'm a writer and author and I hope a good daddy and a good husband.
How do you typically prepare for an audition?
I prepare like I prepare doing a scene on any project; studying the character and learning as much as I can. [To get into character], I have a whole list that I give the writer or the director that I have them fill out about the character with nuances and things that will help me develop what they want, what they're looking for. It's teamwork, it's a team effort.
Want to land a new Crackle series? Check out our TV audition listings!