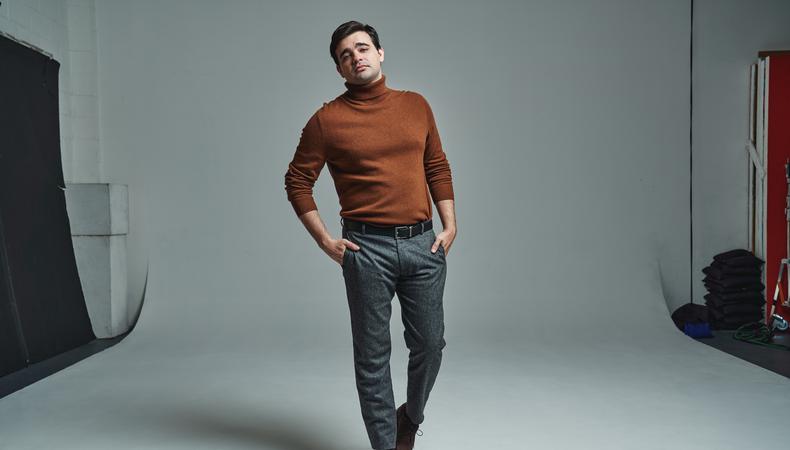 The following Career Dispatches essay was written by Scott Alda Coffey, whose new film "The Outpost" is now available on-demand. He is the grandson of actor Alan Alda.
My grandfather loves learning. He has an incredible sense of curiosity about things that he wants to understand better, and this quality makes him a great teacher. When I was eight years old, and visiting with my grandparents, I was watching "Star Wars." When my grandfather entered the room, he noticed how captivated I was by what I was watching, so he turned it into an acting lesson (after all, I've wanted to be an actor since I was three years old).
He told me the most important thing I should know as an actor is, What does the character want? As he watched the movie with me, he asked me through each scene what each character was trying to get from the other character; what were their objectives? I loved every second of doing this with him. I felt as if he was letting me in on the secrets of the universe. For eight-year-old me, this idea blew my mind, and has continued to be a guiding principle for how I approach every character I portray.
Growing up, my grandparents always found fun and creative activities to do with their grandkids. One summer when I was visiting them, I wanted to make a short film. I was 10 years old and very excited. At the time, I was a huge fan of the musical "The Music Man," so naturally I wanted my short to be called "The Music Man Whose Name Is Dan." It was about (you guessed it) a music teacher named Dan. It was sort of a musical. It was mainly me just rhyming words in somewhat of a rhythm. But my grandfather got so into it, he took on the role of director—as well as acting in it—and he helped me come up with the story.
This was a valuable lesson for me because I got to learn a lot about story structure, creating a beginning, middle, and end, as well as having a character arc. I also learned through this process the value of improvisation. We mainly just had an outline for beats we wanted within the scene, which allowed us the chance to play and explore within the scene. Another great lesson: teaching me about being present, and really listening to the other actors in the scene. I had so much fun making this movie that the next summer I decided to make the sequel, "The Music Man Whose Name Is Dan 2: Steve Who Wants to Leave."
All these lessons and experiences, I take with me into every audition and every role I get. I've been so lucky to grow up with such a brilliant teacher and role model. These were just a few of the times he has inspired me and helped me grow as an actor, each of them helping to set me on the path I'm on now.
Looking for remote work? Backstage has got you covered! Click here for auditions you can do from home!