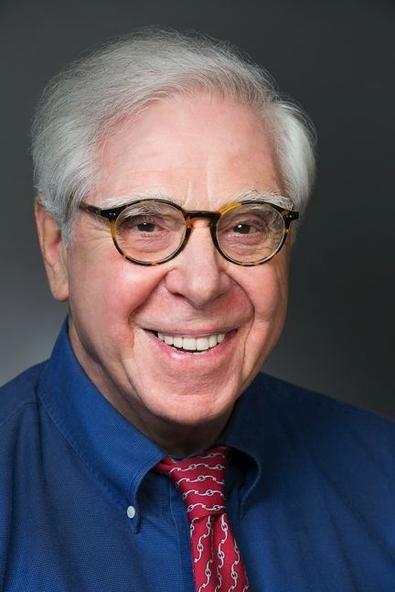 For some filmmakers, the idea of taking directing advice from a member of the craft services crew would seems just as wild as filming a feature-length film in 14 days. Yet for the veritable renaissance man Alan Hruska, these are but minor ways in which his fledgling career may be viewed as out of the ordinary.
"I never went to film school; I appeared on a set one day and said, 'Action,' and there were a lot of talented people around who knew what they were doing (unlike me) and they taught me how to make a movie, basically," he says.
Prior to his career jump, Hruska spent 44 years working as an attorney at Cravath, Swaine & Moore in NYC after receiving both his undergraduate and law degree at Yale. Having dreamed of a career in writing since his collegiate days, he finally retired from law to pursue his creative ambitions. Over the past 11 years, the New York native has worked as a writer, director, and producer in film, theater, and fiction publishing.

On Sept. 12 his fourth independent film "The Man on Her Mind" will open in select theaters across the country. Originally performed as a staged production at the Charing Cross Theatre in London in 2012, Hruska and his co-director Bruce Guthrie decided to bring the atypical love story to the screen with the four actors who initially developed the roles. The story centers on the lives of Nellie (Amy McAllister), a cynical New York outcast working in publishing and Leonard (Samuel James), an eccentric ghost writer residing in the suburbs. After being introduced by Nellie's sister Janet (Georgia Mackenzie) and brother-in-law Frank (Shane Attwool), the pair simultaneously develop fantasy relationships with imaginary and idealized versions of one another. As their lives intersect their relationship takes new form, as do their imaginary counterparts', resulting in a fantastical yet grounded case study of love and the philosophy that shapes it.

"We use our imagination in different ways to aid or detract from our happiness, and that's what these characters are doing," says Hruska. "These two characters are coping by using their imaginations as escape hatches."

Here, Hruska delves into the various creative mediums he works in and why he doesn't mind going against the grain.

While "The Man on Her Mind" very much centers on love, I feel it's hard to classify as either a drama or a romantic comedy (without taking its ending into account). Which genre do you think is more accurate?
I so hesitate and kind of react against the idea of these kinds of labels. The movie has funny lines...but there are elements of sadness to it, and there are elements of psychological disturbance in it…. It is a hybrid of all those things. There are very serious themes in this movie, but I hope it's done comedically.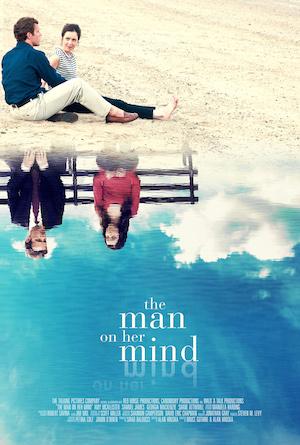 How would you describe your writing process?
I will see typically two characters in conversation about the elements of some sort of problem. And there will be something in that that intrigues me, though I can't always tell you why…. I woke up with that first scene in my head between Nellie and Jack [Nellie's imagined version of Leonard]. And in this process, the characters will introduce me to other characters, and they will tell me the story and they'll give me the lines. It's like taking dictation.
How did you make the initial decision to write "The Man on Her Mind" as a play rather than a film?
I knew it was going to be a film [and] I knew it was going to be a play, and it was somehow easier at the time to do it as a play first. In my experience, you visualize the scene and then you start visualizing the story and then you start visualizing the entire work, no matter what it is…I think [choosing between a novel, play, or film] might be a function of the kind of scenes you're writing. In the three movies I did before "The Man on Her Mind," the first was a movie in the sense that the scenes were really short. In the second film, the scenes started getting a little longer [and] the third movie could have been a play because some of the scenes were quite long. This story was best told, in my head, with long scenes. Basically, if you've got 10-page scenes on the average which is what this is, you have to think about the stage.

As the film's script is quite similar the screenplay, many of the scenes are quite long. I feel as though even as a film, it reads very much like a play, which is fairly uncommon.
I love dialogue films. For me, a lot of the movies that were once plays are wonderful. "Who's Afraid of Virginia Woolf?" is a very good example of a wonderful play that was maybe even better as a film. And that's what I like to do. I'm perfectly cognizant of the fact that movie producers in general and agents of actors in general and critics and maybe even most of the audience like movies that have scenes that are no longer than a fifth of a page. And typically—not always necessarily, I shouldn't be too demeaning about this—things blow up in that fifth of a page, or other action ensues…. I like those movies too, but I'd rather see a movie like "Betrayal," which was [first] a play. I thought it was a much better movie than a play, but the scenes were just as long, pretty much. They were long dialogue scenes. People have different tastes. That's mine. I like to see the characters develop and I think they develop best through what they say. Obviously, actions and descriptions are critically important, but what the characters say about those acts and the settings they're in and the situations they're in is to me equally important or more important. So that's what I write.

Are you worried about how viewers may respond?
I don't worry about it in the sense that it's going to stop me from doing it. I know perfectly well that I''l be criticized for it. Generally speaking, my plays are criticized for being too close to being films and my films are criticized for being too close to being plays. But I do what I do because I like it.
Inspired by this post? Check out our film audition listings!