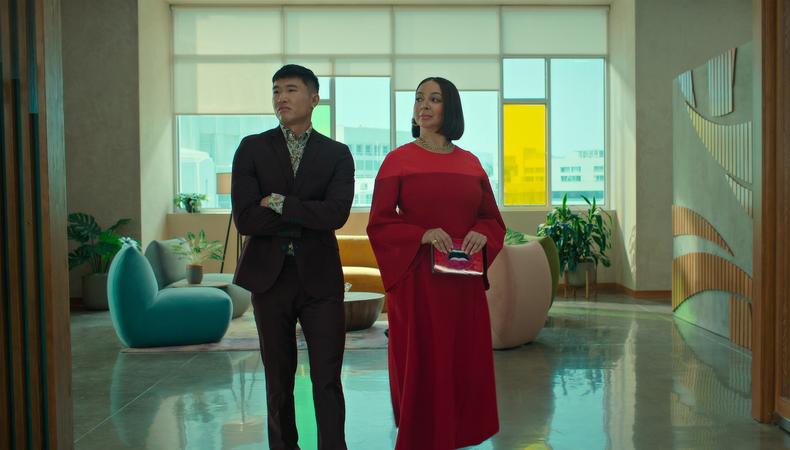 Alan Yang never imagined that he'd become a television writer—partly because, despite his pleas, his parents didn't allow him to watch TV when he was growing up. But it was mostly due to the fact that, when he did manage to sneak in an episode of "Seinfeld" or "The Simpsons," he wasn't aware that the jokes came from a writer at all. It would take several years (and a failed attempt at a biology degree) before Yang realized that the names that graced the screen in the credits of his favorite shows pointed to a career he could pursue.
Fast-forward a few decades, and Yang is now an Emmy winner for his writing on Netflix's "Master of None," which he co-created. He's also worked on celebrated shows including NBC's "Parks and Recreation," Prime Video's "Forever" (which he co-created alongside "Parks and Rec" alum Matt Hubbard), and Apple TV+'s "Little America." In 2020, he made his feature writing-directing debut with Netflix's "Tigertail."
Yang's winding career journey is emblematic of his "life is long" mentality. "Understand that if something doesn't…turn out the way you expected, you have to just keep going," he says. "Whatever you consider success, [it's] definitely not linear. It usually comes in fits and starts. I think one of the most challenging aspects is having to wake up every day and try to put your head down and just put the work in."
RELATED: How to Become a TV Director
Yang's most recent project is Apple TV+'s "Loot," which has reunited him with Hubbard and their Emmy-winning "Forever" star, Maya Rudolph. (The series, which premiered last summer, has been renewed for a second season.)
The premise is as absurd as it is timely: When Molly Novak (Rudolph) divorces her tech mogul husband, she's left with an $87 billion settlement and a renewed desire to change the world for the better. Co-starring Michaela Jaé Rodriguez, Joel Kim Booster, Ron Funches, and Nat Faxon, "Loot" is a bright-eyed satire of the rich that refuses to lean on cynicism. Instead, there's an optimistic humanism at play that's a byproduct of Yang's own sensibility.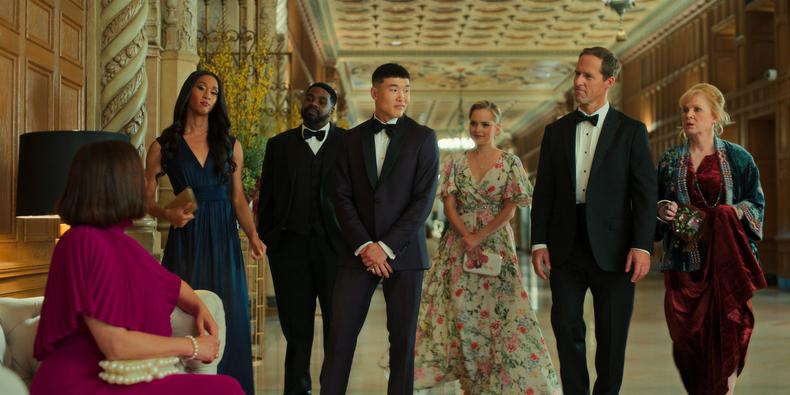 "One thing that I've realized over time as I've started to work on more and more things is [that] the best stuff suits your personality and your temperament and your worldview," he says. "And I tend to be a pretty positive and optimistic person."
The hopefulness of "Loot" stems from its central themes of personal reinvention and global betterment. Rudolph's performance enhances that warmth. The "SNL" vet is a comedic powerhouse who grounds Molly with her biting take on the one percent.
Yang says that writing for an actor of her caliber is "like playing a video game with a cheat code." The empathy of Rudolph's performance underlines the way that "Loot" wants us to truly understand Molly. "In the edit, if you're ever in doubt, cut to her reaction, because she's giving you a lot of different things," Yang adds. "She has a really expressive face—not just for comedy, but for dramatic acting, as well."
As he leans further into the comedy of the show, the writer-director-producer is looking forward to expanding his toolkit. "Written jokes are great. They are the lifeblood of a lot of office-based comedies," he says. "But how can we push ourselves, and how can we tell the story through visuals? How can we tell it through blocking? How can we tell it through montage? Through the camera moves?
"It sounds basic," he continues, "but I didn't go to film school, so my film school was doing 'Parks' and 'Master of None' and 'Forever' and 'Tigertail,' and just learning through experience and doing different genres and practically learning on set. And I still feel like I have so much to learn."
This story originally appeared in the June 1 issue of Backstage Magazine.