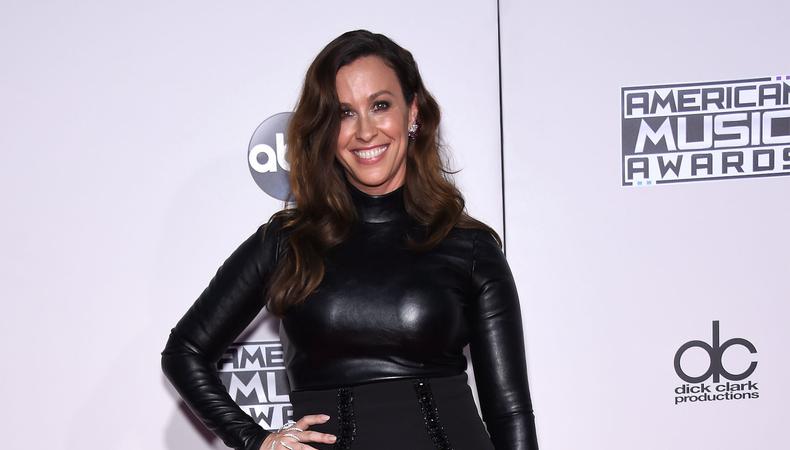 Welcome to Rumorville! Here you can learn about casting news that's about to break in Hollywood. So, what's in store this week? If you're an Alanis Morissette fan or a lover of the popular director Kore-eda Hirokazu, we've got big news for you!
An Alanis Morissette-inspired sitcom is in the works.
Not quite a jagged little pill to swallow down: ABC and Alanis Morissette are reportedly working on a comedy inspired by the singer-songwriter's life. Morissette will executive produce the project and will also write new music for the series, which, according to Variety, is currently titled "Relatable." The single-camera comedy will come from Elizabeth Beckwith and Christopher Moyniha with Beckwith penning the pilot and Moynihan serving as showrunner. Plot details or even a vague plot description is currently unknown, but you'll learn when we do.
Multiple Kore-Eda Hirokazu Netflix Projects are being developed.
It's a major deal for "Shoplifters" and "Nobody Knows" director Kore-eda Hirokazu, who has reportedly signed on to develop several projects at Netflix. According to Variety, the Palme d'Or-winning filmmaker is working on both "a big-budget film that he will direct and a series, where he will be the showrunner and direct some episodes." Kore-eda is mostly keeping mum on the projects but did speak via video message at the Netflix Japan Festival 2021 last week where he said, "Netflix and I are teaming up to create a drama series and a big-budget movie that is different from my previous works. You still need to wait for a bit before they're finished and delivered to you. I incorporate different elements from those in theater movies and try to create exciting works. Please look forward to them. Probably, the scale of the new movie will be different from the movies I've made before. Also, the drama series would not be realized if I didn't collaborate with Netflix." While Kore-eda will direct a few episodes of the unknown series, he also stated he plans to "incorporate young directors and work with them," "a big appeal" for him to work on the project, so expect a collaborative and large-scale project.