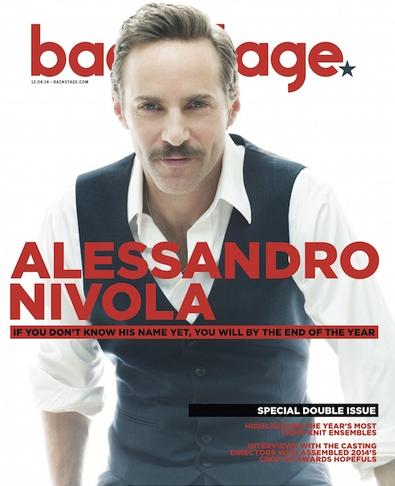 Alessandro Nivola had his doubts when director Scott Ellis first approached him about playing Frederick Treves in "The Elephant Man." The true story of Joseph Merrick, who achieved fame in Victorian England thanks to his extreme deformity, was brought to memorable life by John Hurt as the title character and Anthony Hopkins as Treves in a 1980 film.
"I didn't know the play," Nivola admits. "I'd seen the film and I remembered the role being great in the hands of Anthony Hopkins, but my memory of it was a very held in, subtle performance; there were hints of this emotional life that were quite potent but you only caught a glimpse of. And for that reason, I thought, Well, this might not be a great role for the theater. And then I read the play."
On stage, Merrick's life becomes an allegory for the British Empire and Victorian morality; his acceptance of his condition is constantly pitted against the rigidity with which Treves views life. "It's all based on Treves' reminiscences, which he wrote later in life," Nivola says, "and you can read between the lines that there was some kind of feeling that he may have mishandled his relationship with Merrick." By the play's end, the very confident surgeon has become undone by Merrick, who causes him to question everything he previously believed unthinkingly. Nivola jokingly calls it a version of "Pygmalion," but there's more than a hint of that relationship to the script.
Intrigued by the opportunities the character afforded—as well as his long-standing professional relationship with Ellis, who cast him in his Broadway debut just six months out of school—Nivola signed on to appear in the Williamstown Theatre Festival production opposite Bradley Cooper as Merrick and Patricia Clarkson as Mrs. Kendal, an actor with whom Merrick forms a warm, almost-romantic relationship that is brought to an abrupt halt by Treves. The reviews were glowing, tickets were scarce, and talk of a Broadway transfer immediate. But a small play starring a major movie star isn't an easy prospect to schedule; two years passed before Nivola, Cooper, and Clarkson were able to bring "The Elephant Man" to Broadway, where it will open Dec. 7.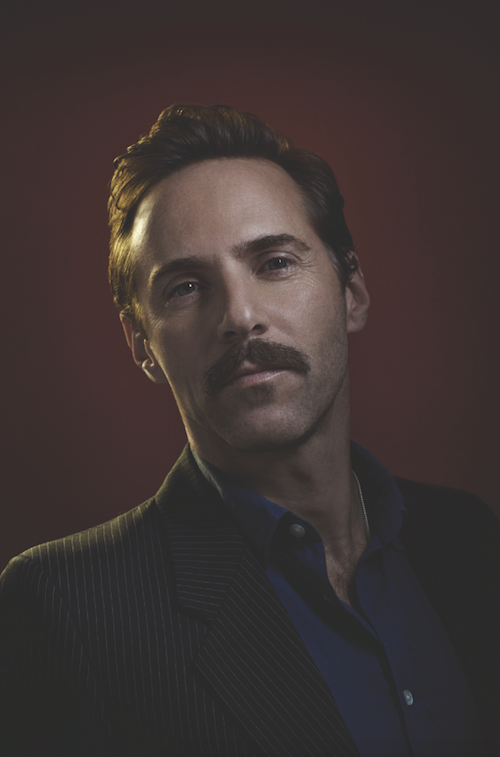 And again, Nivola had doubts about playing Treves.
"I was a little bit apprehensive about what [returning to the role] would be like because so much of the rehearsal process is coming home at the end of the day having made some breakthrough that really fuels you," he says in the dressing room he shares with Cooper a few hours before that evening's performance. "Your confidence comes from these moments of discovery. And I was thinking, God, if we go back into rehearsal and I'm just trying to remember where I stood, it's going to be so depressing, and also kind of stultifying. And we got into rehearsals and it was just the opposite."
Nivola—who was last on Broadway in 2013's "The Winslow Boy"—points to his already being off-book as wildly freeing in rehearsals, a tactic he intends to use again on future projects. But he also benefited from the two-year break between productions, during which he reteamed with Cooper on David O. Russell's "American Hustle"—"We spent the whole time on that set talking about 'The Elephant Man' "—and continued doing research. Calling the abbreviated rehearsal period at Williamstown a process of "your first best guess," Nivola was able to dig deeper the second time around, particularly in Treves' early, exposition-delivering scenes.
When Russell and Nivola had dinner after an early preview performance, Nivola found himself telling Russell that he was exhausted by the play's first half, during which Treves must power the plot without ever settling into a conversational tone. "And David said, 'Well, I think you're just too affable in the first half of the play. What if you were that super intense scientist guy who always wanted to bring his friends back to see his weird experiments?' " Nivola recalls. "And I was stunned. I suddenly realized I'd been wasting all this energy trying to show the audience that even though I'm a product of my time and that bourgeois Victorian culture, I have a heart."
Adjusting his performance so that the early scenes featuring Treves' "God complex" find him more commanding and confident, the eventual revelation that he might have been wrong all along becomes much more devastating. "That was definitely something I've only discovered in the past weeks," he says. "On the one hand it makes that journey he goes on much more extreme, but it's also less exhausting to play because you're not fighting the text."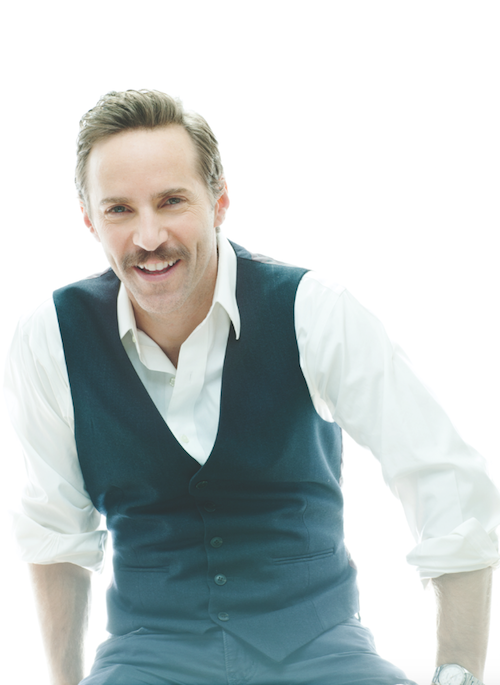 Nivola may have spent two years thinking about Frederick Treves, but that's not all he's been doing. He'll be on movie screens across the country this month as both Joan Doar in "Selma" and in a small but juicy role opposite Oscar Isaac in writer-director J.C. Chandor's "A Most Violent Year." The latter came about after Nivola met with Chandor, who expressed disappointment that the actor had turned down an offer to appear in Chandor's "Margin Call." "And I didn't know I'd been offered a role in 'Margin Call'!" Nivola says. "Apparently I had."
His eagerness to appear in "A Most Violent Year" is indicative of a relatively new approach to his career: making the director the main criterion for saying yes. "I used to only choose the role based on whether I could be good in it," Nivola says, "and it's a losing battle, that, because you end up giving great performances in a lot of crappy movies. If a movie's good or bad, it just all depends on the director."
Focusing on the director brings with it a particular set of challenges, though, foremost among them auditioning. For Nivola, the audition process was so "deeply uncomfortable" that he opted out of it for six years following his turn in "Laurel Canyon." Now, he says, he realizes that he missed out on the really buzzy roles that bigger stars than he were auditioning for in that time, but the advent of self-taping has given him a new outlook on the ordeal.
"When I discovered that I could tape myself, the world opened up!" he says. "It allows me to play and work on things the way I would with a regular role. It's become so much a part of the way everything is done because technology is so fluid it doesn't seem like an unusual thing."
One role he didn't have to audition for? A part in the upcoming second season of HBO's "Doll and Em" (on which Nivola is a producer), written by his actor wife, Emily Mortimer, and her best friend Dolly Wells. Mortimer and Wells play heightened versions of themselves, putting their friendship to the test when Mortimer hires Wells as her personal assistant. The second season will find the two again collaborating in a potentially awkward way, writing an Off-Broadway play about the travails of their former employer-employee relationship that stars Evan Rachel Wood and Olivia Wilde. And though Nivola doesn't play Em's husband (that job went to Wells' real-life hubby), he does play the actor playing Em's husband Off-Broadway.
Just to keep things as complicated as possible, the second season is shooting concurrent with the run of "The Elephant Man," which means Nivola often begins his days as a producer, transforms into an actor playing himself two steps removed, and then walks onstage and adopts a British accent as Treves. Though he didn't have to audition, the scheduling process was not without its casting complications. "Because of the way the schedule was, it wasn't clear if I'd be able to do it," he says. "And unbeknownst to me they went and held auditions for the part—and a couple of my close friends came in and auditioned. That was one of the most embarrassing moments I've had as a producer, but I called them up and they're expecting offers in some other projects soon!"
Want to read more? Check out our Backstage covers here!