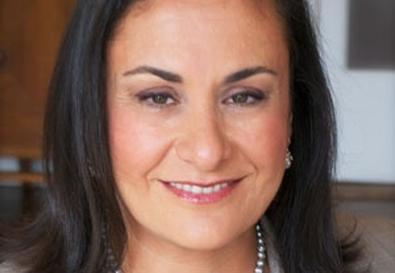 New York Women in Film & Television, an organization that has supported the advancement and equality of women in the entertainment industry for 35 years, announced today the election of Alexis Alexanian as the new president of its board of directors. Five new board members were also elected.

Alexanian is an independent film and television producer with more than 20 years of industry experience, and has been an active part of NYWIFT for eight years. She previously served on the board as the VP of Development. Alexanian was also an Award Committee juror for the 2011 Tribeca Film Institute Sloan Filmmaker Fund and a Tribeca Film Institute Mentor for Sloan Award-winning filmmakers.

"I am thrilled that Alexis will be leading NYWIFT's board," NYWIFT Executive Director Terry Lawler said in a statement. "The depth and breadth of her film and television experience will help guide NYWIFT as it enters its 35th year of supporting women calling the shots."

With her brother David, Alexanian co-founded the independent film and television production company Elixir Films, where she produced Ethan Hawke's "The Hottest State" and the international TV series "Long Way Round," featuring Ewan McGregor. Prior to Elixir, she and Gary Winick co-founded InDigEnt (Independent Digital Entertainment), which is funded by the Independent Film Channel (IFC). While at InDigEnt, Alexanian produced Sundance hits such as "Pieces of April," "Tadpole," and "Personal Velocity," which garnered her an Independent Spirit Award.

In addition to Alexanian, five new NYWIFT board members have been elected. The new board members are Amanda Lin Costa and Robyn Watson, communications directors; Marica Chacona, membership director; and Simone Pero and Caren Spruch, special events directors.

They join the following industry leaders who are already serving on NYWIFT's board: Esmee Einerson, VP of Communications; Anne Hubbell, VP of Development; Anna Gerb, VP of Membership; Iri Greco, VP of Programming; Susan Steiger, VP of Special Events; Octavia T. Taylor, Secretary; Eileen Newman, Treasurer; Marivonne Basten and Christina Brown, Development Directors; Susan Sheppard, Membership Director; Thea Kerman and Ylana Kellar, Programming Directors; and Marsha S. Brooks, Legal Counsel.

NYWIFT also recognizes the contributions of outgoing board president Alex Levi, co-founder and managing partner of Element Financial Group, a financial advisory firm for the media and entertainment industries.