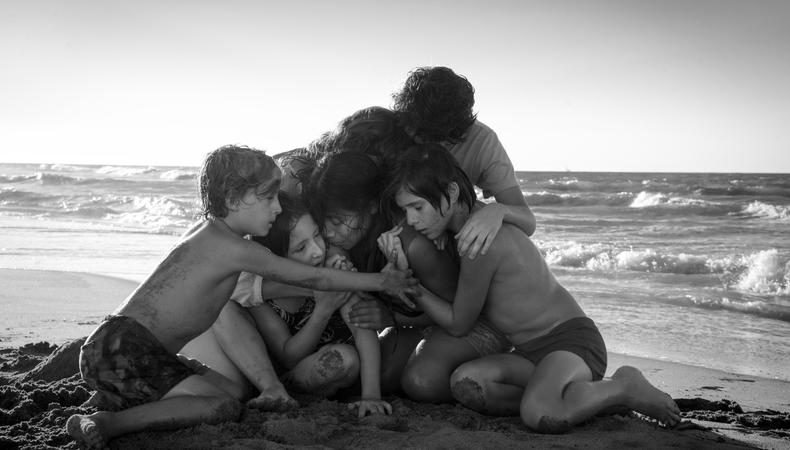 Alfonso Cuarón is following up his Oscar-winning juggernaut "Gravity" with something more bound to earth: the story of his life. Combining the intimacy of "Y Tu Mamá También" and the epic technical ambition of "Children of Men" to create something altogether new, Cuarón's upcoming Netflix feature "Roma" recreates the writer-director's childhood in 1970s Mexico—from the perspective of the two women who raised him.
Yalitza Aparicio stars as Cleo, the live-in domestic worker for a wealthy family in Mexico City led by matriarch Sofia, played by Marina de Tavira—a family based on Cuarón's own (the director even recreated his childhood home with much of its original furniture). Amid marital troubles, an unexpected pregnancy, and the nation's political turmoil, Cleo scrubs floors, washes laundry, and puts four kids to bed. It's an emotionally expansive and nuanced performance from Aparicio, a first-time actor selected from hundreds of auditions, who is sure to generate awards buzz this season.
"Roma" took home the Golden Lion at the 2018 Venice International Film Festival, and will be released by Netflix first in select movie theaters beginning Nov. 21, then globally on the streaming platform Dec. 14. Watch the official trailer below.