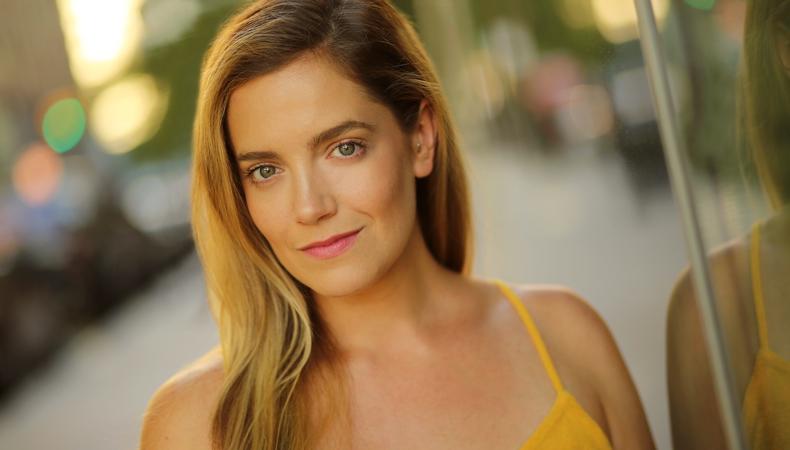 After a bit of a break, Ali Bill got back into the acting grind. On Day 1, she booked a job through Backstage, and shortly thereafter, she quit her survival job!
Start your morning with coffee (or tea) and Backstage.
"[I use Backstage] every single morning. It's part of my morning routine, actually! I wake up, make my bed, get my tea, and sit down for some submissions."
Great impressions can greatly pay off.
"I was actually cast in a play for the New York Fringe Festival through Backstage and became very good friends with the director. She called me in to audition for her next project, and I was cast as the lead."
In New York and beyond, there's only one you.
"There are major ups and downs, but I like to focus on the fact that no one else has what I have to give. Have a routine, treat your career as a business (because it is), and invest in you."
Your bartending temp job may come in handy someday.
"[I was cast in] a six-episode online commercial for Wyler's Light Lemonade as a 'mixologist.' I found the project on Backstage online; it was my first day back on the grind after taking a bit of a break from acting, and I saw the audition notice. They asked me to send a video of myself making some mocktails and I had some free time that day. So I went to the store and got mint and seltzer and juices and made my husband videotape me as I faked my own cooking show…. It was also the catalyst for me quitting my restaurant job!"
Let Backstage fulfill your every acting desire.
"To me, Backstage is great because of the variety. I keep coming back because I can submit for really well-paying commercials or I can submit for passion projects. [What I look for] totally varies. I love when a part calls for a neurotic, self-absorbed, millennial addict, but I also love a commercial mom! I'm great as a commercial mom."
To see your success story in print, tweet @Backstage using the hashtag #IGotCast.
This story originally appeared in the Sept. 12 issue of Backstage Magazine. Subscribe here.