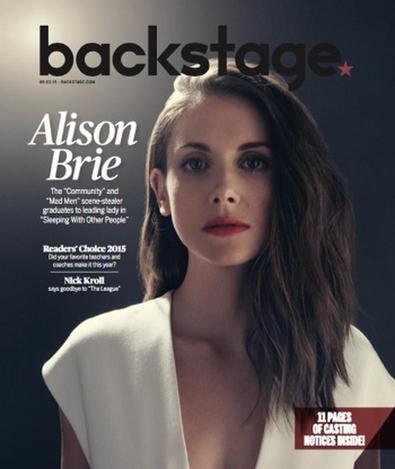 Alison Brie is free.
After six seasons of "Community"—and very little chance of a movie—Brie is enjoying a sense of control over her next move that wasn't always available before.
"I always wanted to do films," Brie says over tea at the Crosby Street Hotel in New York City. With the release of the first feature film in which she has a starring role, "Sleeping With Other People," she's talking about opportunities that, in large part, evaded her up until now, due to contractual obligations to the NBC series that recently aired its final season on Yahoo! and afforded her just a few months between filming to pursue other acting projects. "It just took a while for that to gain some momentum, because a few months is a small window, and then you're back into work," she explains. "It was this isolation of not gaining the traction."
A virtual unknown nearly a decade ago, Brie got her break with back-to-back roles on two critically acclaimed series: AMC's "Mad Men," which premiered in 2007, followed by "Community" two years later. It was the former, on which she played Trudy Campbell, for which people surprisingly still don't recognize her. "It takes them a minute to be, like, 'Oh, that was you on that show,' which I consider to be a great compliment," she says. Despite being offered a contract to commit to the drama, Brie turned it down to pursue pilot season, ultimately landing the role of Annie Edison, an overachiever in a mix of outcasts and misfits who come together to form a study group at a community college.
"I talked to Matt Weiner about this when we were shooting the second-to-last episode of 'Mad Men,' " Brie recalls, "and he said to me, 'You know, I think you made the right choice. I don't know if we would have been able—as much as I love you—to actually use Trudy more because we had so many characters to service on the show.' Matt was kind of bummed he didn't have full control over my schedule to pick and choose."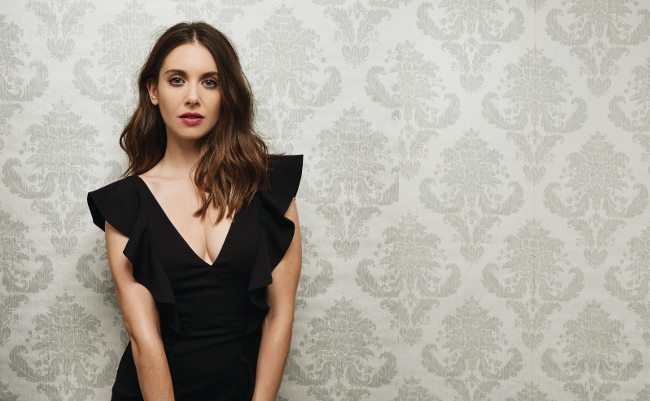 While Brie admits the decision was a terrifying one, it paid off. The network series made the now 32-year-old instantly recognizable and also featured her comedic chops.
With a background in theater and, admittedly, no improv or standup experience, Brie credits her "go-with-the-flow" style with helping her make an impact in the comedy world without being genre-specific. "I've always been game for whatever," she admits, adding that directors like Nicholas Stoller and Judd Apatow cast her in comedies because of her personality. "I'm a little bit bubbly—and that's OK."
It's probably also why she's been able to steal scenes in movies such as "Scream 4" and "The Five-Year Engagement" with little difficulty—outside of those pesky contractual obligations.
Throughout the run of "Community," it struggled to become a certified hit, constantly on the bubble of cancellation. If it weren't for the responsibility to the fans who kept the show alive, Brie might have been tempted to leave as other core cast members—Chevy Chase, Donald Glover, and Yvette Nicole Brown—left in succession during the final two seasons. "The fans kept our show on the air for so long," Brie says of staying on despite the series' many downs. "I still feel like if a 'Community' movie was made, I would want to be involved because how could you not be? To that passionate group of people who kept you employed for years, it's sort of a small thing to give back to them."
With the contract up and both series behind her, Brie is looking to build on the film cred she managed to develop with character roles in Sundance favorites "Save the Date" and "The Kings of Summer"—starting with "Sleeping With Other People," written and directed by Leslye Headland ("Bachelorette"), in which she plays a serial cheater opposite Jason Sudeikis. "I really wanted to play a contemporary, adult woman," Brie says. "I was excited to play someone that was going through stuff I have been through and that my friends go through."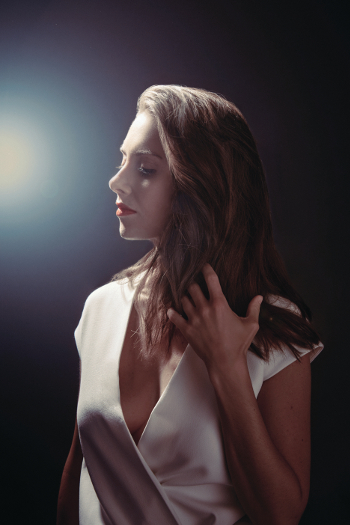 She says she "needed to graduate," and leave her TV counterparts behind her. " 'Sleeping With Other People' is the closest character I've played to myself, and you're really speaking in your own voice and playing an adult woman," she says, adding, "I was also drawn to the sex scenes. I was just ready to do that."
Those scenes may include a nip slip here or there, which Brie found herself comfortable with—much to Headland's chagrin. "In 'Sleeping With Other People,' it was probably the first time where I was, like, 'If you have to see a nipple, that's OK,' " she explains. "I don't want to inhibit the scene. And Leslye was, like, 'No, I don't like nudity in my movies, and there won't be any.' I was, like, 'OK…but I'm slightly flexible!' "
Despite the possible appearance of Brie's nipples, Headland was confident in her choice for Brie as the lead after Kirsten Dunst dropped out because of scheduling conflicts.
"When we first met, she was more similar to me than I realized," Headland says. "She was so well-spoken and fun. She has no filter—the same way I don't."
While there was no doubt about casting Brie, it wasn't until Headland saw her with Sudeikis on set that she "knew." "I was really astounded and had a newfound respect for the universe after it sent her my way," Headland says.
Despite the "women in comedy" label that's been applied to her in recent years, Brie isn't fixated on doing one thing, much like her "Save the Date" co-star Lizzy Caplan.
When asked about taking on more dramatic roles, Brie has another idea in mind that seems to echo the recent career moves of Charlize Theron and Emily Blunt. "I want to do an action movie," she says excitedly. "I realized that's the thing I covet more than anything. I sit in my room and I watch 'Alien,' and I'm just, like, 'I want to be Sigourney Weaver.' I think a desire to play a badass and—especially doing romantic films as women—it would be exciting to play someone a little tougher."
Her inability to land a Weaver-like role is not for a lack of trying. "All I do is send out our paintball episode to people," Brie says of the iconic Season 2 finale of "Community," which pays hilarious homage to Quentin Tarantino.
" 'Kill Bill 3'! I am in!"
Want to read more? Check out our Backstage covers here!