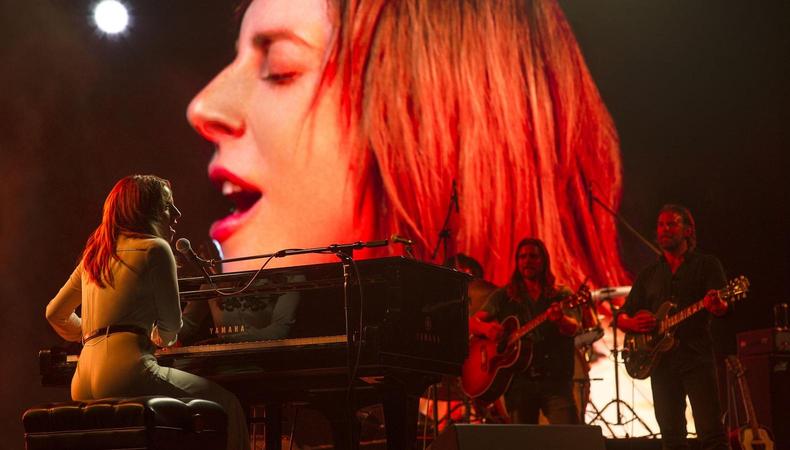 The Academy Award for Best Original Song, given to songwriters whose music has elevated a feature film, is one of the most fun Oscar categories. Each year the nominated original songs are peppered throughout the telecast, providing glimpses of the artistry and power that goes into great cinema.
In the build-up to the 91st annual ceremony Feb. 24, however, such moments don't seem guaranteed inclusion on the air. In addition to the Academy's early announcement of a popular film category, and the appointing of host Kevin Hart, who then bowed out after a public outcry, and the attempt to truncate select categories' air time, the upcoming Oscars broadcast on ABC has been overshadowed by miscommunications and controversies aplenty. Although all, rather than some, of the below Oscar-nominated tunes will allegedly air during the ceremony, the constant decisions and reverse-decisions suggest that at this year's host-less ceremony, anything could (or could not) happen.
So we've rounded up the five nominees for the best original song Oscar! Whether you've seen the films in which they're featured or are simply looking for a mini-playlist to listen to, check them out below.
READ: Your Guide to This Year's 8 Best Picture Oscar Contenders
"When a Cowboy Trades His Spurs for Wings" ("The Ballad of Buster Scruggs")
The Coen brothers' Netflix film, an anthology of six stories of the Old West, features its usual blend of bleak absurdism and shockingly comedic violence. This charming ditty from David Rawlings and Gillian Welch, sung in the film by Willie Watson and a never-better Tim Blake Nelson, exemplifies that distinct tonal style. Mild spoilers in the video below!
"All the Stars" ("Black Panther")
With music from Kendrick Lamar, Sounwave, and Anthony Tiffith, plus lyrics by Lamar, Tiffith, and SZA, this song plays over the credits of last year's biggest box office hit. Disney and Marvel's "Black Panther" caps its sensational action and resonant themes with a chart-topping, award-winning anthem that never gets old.
"The Place Where Lost Things Go" ("Mary Poppins Returns")
As Emily Blunt recently told Backstage, this Marc Shaiman and Scott Wittman number from Disney's charming sequel to "Mary Poppins" is the most emotional and heart-tugging moment in the film. Sung by Mary to the young children she's looking after, it's a poignant meditation on loss and how to grieve that resonates for all ages.
"I'll Fight" ("RBG")
Not-so-fun fact: songwriter Diane Warren, who penned this empowering anthem for Magnolia Pictures' hit documentary about Ruth Bader Ginsburg, has been nominated for 10 original song Academy Awards throughout her career. And she has won zero! "I'll Fight" is sung by the one and only Jennifer Hudson.
"Shallow" ("A Star Is Born")
Last but not certainly least, there's this behemoth from Lady Gaga and Bradley Cooper. Serving as the emotional and romantic zenith of Warner Brothers' "A Star Is Born," this duet is deceptively well-constructed, given that it's performed by their characters with what feels like spontaneity; Gaga's now-iconic wail before the final chorus seems to erupt from deep inside her. Written by Gaga, Mark Ronson, Anthony Rossomando, and Andrew Wyatt, "Shallow" won two Grammy Awards and the Golden Globe.