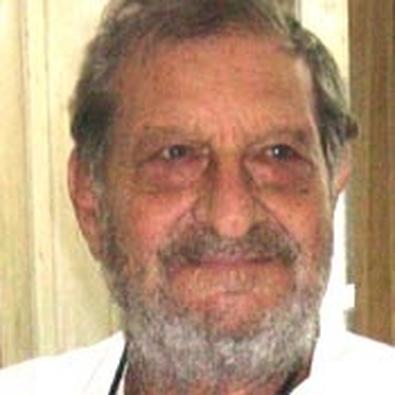 Allen Zwerdling, a co-founder and co-publisher of Back Stage, died Jan. 12 at his home in Rosendale, N.Y. He was 86.
Zwerdling and Ira Eaker created Back Stage, the performing arts trade paper, in 1960, with Zwerdling serving as editor and Eaker as advertising director. Over the years, they built it into a respected resource for the working performer, a position the paper has maintained for almost 50 years.
As an actor with the Players Guild of Manhattan from 1936 to 1941, director of the CCNY Theatre Workshop while in college, editor of an Army newspaper, and founder of a theatre company in Switzerland, Zwerdling found a perfect fit in Back Stage. The first issue was published on Dec. 2, 1960, a 16-page weekly selling for 25 cents and billed as "a new, complete service weekly for the entertainment industry."
The publication suffered growing pains in its early years, when Zwerdling and Eaker were responsible for writing, editing, ad sales, and production. The pair even carried stacks of issues in their cars, ready to hurry them to any newsstand that might require more copies.
The New York City newspaper strike of 1962-63 lifted Back Stage into solvency. A void in entertainment news led the partners to publish Amusement Guide, which featured theatre, movie, TV, and restaurant listings, and the profits from that publication — which soon reached a circulation of 60,000 — were poured into Back Stage.
As New York's TV commercial production industry boomed in the '60s, the paper expanded its coverage of the field. Back Stage opened a West Coast office in 1975 and eventually extended its coverage of commercial production to Chicago, New England, and Florida. By the early '80s, Back Stage was serving two disparate readerships: the performing arts and commercial production. So Zwerdling and Eaker decided to provide two papers in one, inserting a theatre section upside down in the center of the publication.
In 1985, the publishers celebrated Back Stage's silver anniversary with a black-tie gala attended by 1,400 entertainment industry insiders. The event was a milestone in Zwerdling's and Eaker's careers. One year later, they sold the paper to Billboard Publications, ending a 26-year partnership. Zwerdling retired with his wife, Shirley, to his upstate New York farm.
During World War II, Zwerdling served in the Army Air Force; he was assigned to Special Services and directed shows all over the United States and for 13 months in Foggia, Italy. After the war, he studied directing at City College of New York and later at Switzerland's Zurich State Theatre. When he ran out of money, he formed the American Players of Switzerland and toured companies of Kiss & Tell and Springtime for Henry.
Returning to the U.S., he was hired as director of the Kansas City Resident Theatre, but eventually he came back to New York, where he became editor of Show Business, a theatrical trade journal, and met Eaker, its advertising director. After a dozen years and much frustration with their publisher, Zwerdling and Eaker left to start Back Stage.
Zwerdling is survived by two daughters, Sherry Zwerdling of Key West, Fla., and Jan Heyes of Topanga Canyon, Calif.; a son, Gary Zwerdling of Rosendale, N.Y.; and a grandson, Adam Heyes. His wife of 62 years passed away just four weeks prior to his death.
Because Zwerdling was an avid tennis player and president of the New Paltz Tennis Club, the Zwerdling family suggests that donations for a bench to honor him at the club be sent to Camy Fischer, 173 Route 208, New Paltz, NY 12561.