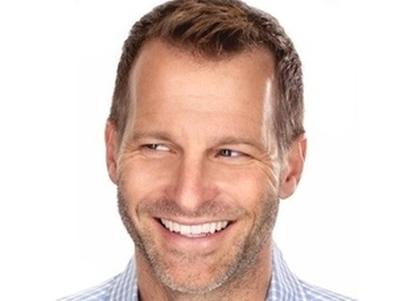 What if you were given the role of a lifetime?
A character that's beautiful and dangerous and mysterious and exciting and complicated and messed up and Divinity expressed in tangible form and spectacular and empathetic and scary and…well, human?
I asked an actress this and she said, "I'd be thrilled beyond belief…and also a little scared."
Do you know what that role is? It's your life.
The role of a lifetime is you. Why are we looking for it in another person or character or relationship when it's really about bringing all of your stuff to a role? Your stuff becomes the experience.
There will never be another "you" from now until the end of time in perpetuity. It's mind-boggling to realize that since the earth began some 4.5 billion years ago, there has never been another "you" ever created. There's never even been someone remotely like you walking this planet. Ever. That makes your lifetime a wonderful gift in itself.
You're all you've got. And all you'll ever be is already contained within yourself. Seek it there, and realize that all parts of yourself are what make you uniquely you.
Stop apologizing for your mistakes. Make them, fail gloriously, attempt things boldly. Live on the edge spectacularly; slide into errors magnificently.
Nothing bad comes from failing. Our challenges in life really come when we have a desire for something and are too scared to attempt it in fear of failing.
Fail—you're going to anyway. So just do it with robust passion for that journey which is uniquely yours. And as you do it more often you will be less scared of "how you look" or "what people think" or "if you're doing it correctly."
How do you prepare for the role of a lifetime? There is no prep for it because you're living it, right now.
And just like in your acting, stop spending so much energy "prepping," or controlling it. Instead get in the game that is your life. Attempt. Try. Do. And in the playing of it, you'll start to really celebrate that the best role is really the role you're playing right now.
Anthony Meindl is an award-winning writer, director, producer, and artistic director of Anthony Meindl's Actor Workshop (AMAW) with studios in Los Angeles, New York, London, and Vancouver. It was honored by Backstage three years in a row and named the Best Acting Studio in Los Angeles (Best Scene Study and Best Cold Read).
Meindl's first feature film, "Birds of a Feather," won the Spirit of the Festival Award at the 2012 Honolulu Rainbow Film Festival, and he won Best Director at the Downtown Film Festival Los Angeles. It releases on iTunes and DVD in March of 2014. He is a regular contributor to The Daily Love, Backstage, and various spirituality podcasts. He has been featured in ABC News, Daily Variety, LA Weekly, The Hollywood Reporter, and CW KTLA. He has been a guest speaker at the GATE 2013 Story Conference, founded by Jim Carrey and Eckhart Tolle, and David Lynch's Masters in Film Program (Maharishi University of Management).
He is also the author of the best-selling creativity book, At Left Brain Turn Right, which helps artists of all kinds unleash their creative genius within. Check out Meindl's free smartphone app on iTunes. Follow Meindl on Twitter @AnthonyMeindl.
Meindl's 2nd book, Alphabet Soup For Grown-Ups, is available now on Amazon.com.