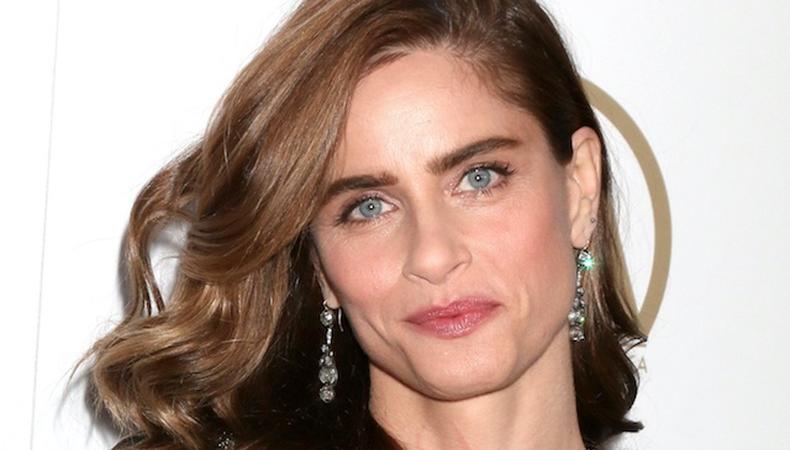 Amanda Peet is perhaps best known as an actor—notably nuanced dramatic and comedic performances decorate her résumé with films like "The Whole Nine Yards" and "Syriana" and TV shows like "Togetherness" and "Brockmire." But she's currently reprising her role as a playwright. After penning the 2013 Off-Broadway production, "The Commons of Pensacola," which starred Blythe Danner and Sarah Jessica Parker, her latest, "Our Very Own Carlin McCullough," is running June 19, to July 29 at the Geffen Playhouse in Los Angeles. The play follows the titular 10-year-old tennis prodigy as she's caught between her longtime coach and conflicted mother. Mamie Gummer stars as Carlin's single mother, Cyn, in the Tyne Rafaeli–directed play. Peet recently spoke with us about how writing has made her a better actor and her roots with Backstage.
Where did the idea for 'Our Very Own Carlin McCullough' come from?
When I was younger, about 12 or 13 years old, I had a relationship with a camp counselor that I think appeared to be more inappropriate than it actually was. I was really interested in exploring the idea of a close relationship between an adult male and a young girl, and whether it's possible to have a healthy one. So I started thinking about coaches, and my niece and nephew are really good tennis players.
Our business can feel similar to the tennis world—the bullseye is so tiny, and you're either hugely celebrated and taking private jets, or nobody's ever heard of you. There isn't really a middle ground, and it's pretty rough. So after a fall from grace, what do you do? How do you find a way to embark on a phase two, a plan B?
How was the writing experience this time around?
This one was much harder. It's taken me twice the amount of time. I don't know all the reasons why, but I think it just sucked for a really long time.
How has playwriting affected your acting?
Maybe I'm a little less precious. I've been lucky enough to find a job elsewhere, so if I suck at something as an actor, I can always try writing, and having that safety valve is great. On the other hand, I've chosen something that's equally cutthroat!
How did your recent acting work affect your writing?
Working with the Duplass Brothers [on "Togetherness"] ruined me in a lot of ways. They tend to work a little bit outside the system, and they do things on their own terms. They don't work with any assholes, and I liked the vibe over there. I was more excited to write after that acting job. I wanted to work with my friends, work with sane people, and try to put something together that was interesting to me—and hopefully entertaining for others.
Mamie Gummer stars as Carlin's mother. What drew you to her?
She's a beautiful, exquisite actress, and she's very funny and kind of dorky in a way that I really love. I've loved her for a long time; I think about her a lot. I went up to her at a bar five or 10 years ago and just went, "I love you!" [It was] a drunken crazy fan moment.
What advice would you give your younger self?
You need Jolen lip bleach for your mustache.
How did you first get your SAG/Equity card?
A play called "Winter Lies" with Bobby Lupone.
What was your most memorable survival job?
I was a coffee presser at Bodum coffee shop. I splattered and ruined a lot of shirts.
What is your worst audition story?
There are too many—how long do you have? I read for "J. Edgar"with Leonardo DiCaprio for [Martin] Scorsese in a hotel room, and basically the entire time I was just like, "Oh my god, I'm reading with Leonardo DiCaprio for Scorsese; oh my god, I'm reading with Leonardo DiCaprio for Scorsese." So that's how that went.
What movie should every actor see?
Only one? Okay—"Tootsie." It's about art and being an actor (among many, many other things.)
What special skills do you have listed on your résumé?
That's hilarious. I don't think I have any anymore. Back in the day, there were some sports on it, like soccer! And driving was a skill.
What was your first headshot like?
Tragic. And hairy. It was the old days when they used to scratch it off, and you could tell—that's where they scratched off my sideburns.
Do you have a history with Backstage?
Yes, of course I did—for auditions! I don't think I got anything.
Want to get started in L.A. theater? Check out Backstage's theater audition listings!