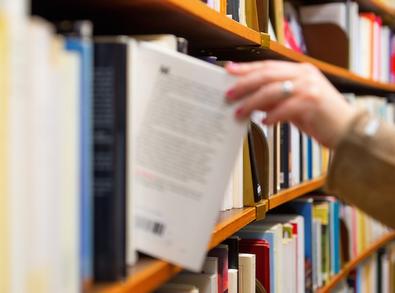 While many actors learn best by doing, it can be hard to gain experience when you're first starting out. Whether you're transitioning from stage to screen, new to the industry, or an accomplished pro looking to brush up your skills, here are 11 fantastic books for the on-camera actor.
"Secrets of Screen Acting," by Patrick Tucker
A "magician's box of acting tricks for today's performer," Patrick Tucker's indispensable tome teaches aspiring on-camera actors to approach a film shoot from a (mostly) technical standpoint. From working with frame to mastering vocal levels to understanding the editing process, this is a must-read for all actors—particularly those moving from stage to screen. The latest edition is updated to address changes in technology and the growth of new media, and companion "Secrets of Screen Acting" podcasts are archived on the book's website for further learning.
"Michael Caine - Acting in Film: An Actor's Take on Movie Making," by Michael Caine
Learn on-screen acting from the legend himself with Michael Caine's detailed and actor-oriented manual. The book is a masterclass in the craft of film acting; Caine breaks down every step of the actors' process, focusing on practical how-to's like mastering subtle facial expressions and working with directors. Don't expect a love-letter to the art; Caine focuses on technical instruction and teachable personal anecdotes.
"Acting Face to Face: The Actor's Guide to Understanding How Your Face Communicates Emotion for TV and Film," by John Sudol
In this practical, technique driven text, author John Sudol focuses on what he calls the "Language of the Face": non-verbal communications achieved through subtle mastery of one's own facial expressions. Sudol describes the "science of emotions," explaining that expertly executed facial reactions can make or break an actor's credibility, relatability and, most importantly, believability. Though Sudol emphasizes technique, truthfully created feelings are at the core of his philosophy. As he says, "Think the thought and the camera will pick it up."
"Acting for Film," by Cathy Haase
This excellent resource from actor Cathy Haase teaches the detailed mechanics of mastering on-screen presence and your own "creative instrument," alongside thorough explanations of the film industry's inner workings. Haase also offers multiple exercises for everything from text-analysis to voice modulation, shedding light on both the actors' process and the day-to-day experience of a working actor.
"The Science of On-Camera Acting," by Andréa Morris
One of the most technically focused on-camera manuals on the market, Andréa Morris gained insights from famed psychologist Dr. Paul Ekman (who was loosely fictionalized in Fox's "Lie to Me") to create this scientific approach to on-screen acting. Morris looks at the neuroscience behind human emotions and what the camera actually captures—from the mechanics of dialogue, voice, and physicality, to discovering your own form of naturalistic acting.
"Auditioning and Acting for the Camera," by John W. Shepard
John W. Shepard's excellent read outlines on-camera acting by genre, offering tailored tips for film, episodic television, sitcom, soap opera, commercial, and industrial acting. Shepard covers all aspects of an on-camera career—from audition techniques to what to expect on set—and offers practice exercises to hone your skills.
"How to Book Acting Jobs in TV and Film: The Truth About the Acting Industry- Conversations With a Veteran Hollywood Casting Director," by Cathy Reinking CSA
Hollywood veteran Cathy Reinking shares years of casting wisdom gleaned from the front lines of hit shows like "Frasier" and "Arrested Development." The former manager of casting at NBC, Reinking demystifies the acting and auditioning process from the other side of the table. Her extremely detailed instruction breaks down specific, frequently overlooked components of actor training, covering subjects such as "Different Styles of Auditioning for Each Type of TV Show" and "Ten Secrets of Charisma: What We Are Drawn To and How To Enhance Your Own."
"Action! Professional Acting for Film and Television," by Robert Benedetti
Producer, teacher, and writer Robert Benedetti has authored several great books on acting and filmmaking, with "Action!" proving most useful to those honing their on-camera skills. Benedetti explains the distinction between the camera and the stage, and breaks on-screen acting into two parts: technical approach and the creative process. Learn the basics of starting a career, key terms to know on set, how to "self-train," and more in this extremely useful text.
"Playing to the Camera: Film Actors Discuss Their Craft," edited by Bert Cardullo, Harry Geduld, Ronald Gottesman, and Leigh Woods
Those seeking a historical context for on-camera work should look no further than this fascinating anthology containing ruminations from some of Hollywood's greatest stars. Forty-two curated testimonials from screen actors dating back to the silent era describe their artistic processes, technical challenges, personal experiences, and more, creating a thoughtful training ground for emerging actors of today and tomorrow.
"The Eight Characters of Comedy: Guide to Sitcom Acting and Writing," by Scott Sedita
A veritable textbook for comedic actors and writers alike, Scott Sedita's "Eight Characters of Comedy" breaks down comedic work in a fun, engaging, and eminently practical way. A popular acting teacher himself, Sedita relays information with ease and clarity, explaining concepts including the "Three Pillars of Comedy" and "Auditioning for Sitcoms" coupled with immediately applicable exercises. Sedita also includes full explanations of his famously identified "eight characters"—"the logical smart one, the lovable loser, the neurotic, the dumb one, bitch/bastards, materialistic ones, womanizer/manizer, and in their own universe."
"Acting for the Camera," by Tony Barr
This practical handbook is an indispensable resource for theater actors transitioning to film; Author, actor, and teacher Tony Barr uses stage actors' existing training to teach "creative adjustments" for the on-camera medium. From preparation to artistic process to detailed descriptions of being on set, Barr's book offers fantastic (and thoroughly craft-based) tools to get all actors on-screen ready.
Inspired by this post? Check out our film audition listings!