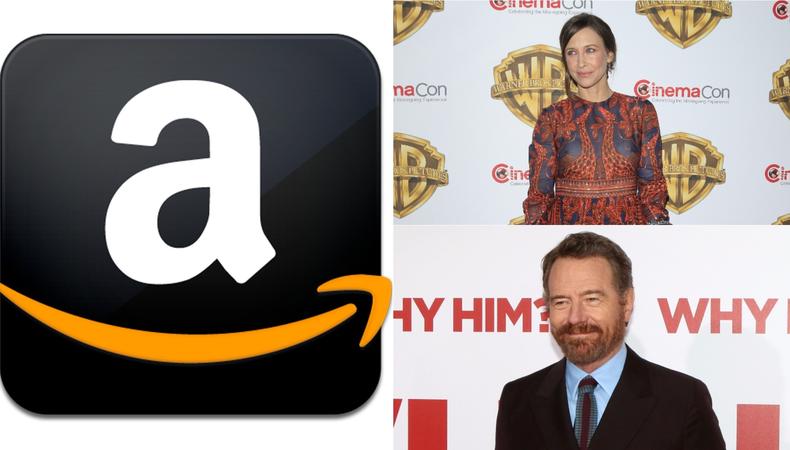 Stay in the loop on industry and casting news with our weekly write-up on who's been slated for recent film and television roles!
"Philip K. Dick's Electric Dreams"
Science fiction writer Philip K. Dick's work is getting the transatlantic series treatment with a U.S. and U.K. split production that rivals the format of "The Twilight Zone." "Electric Dreams" will feature stand-alone, one-off episodes that each profile one of Dick's short stories. Half of the anthology series will cast and shoot in Chicago while the other half will finish out in London. The ocean-hopping series from Amazon Studios already has a cast list that reads more like an awards show roll call than an hourlong thriller. With names like Terrence Howard, Steve Buscemi, Vera Farmiga, Bryan Cranston, Anna Paquin, Richard Madden, and Greg Kinnear, the project is pulling in available talent from all corners of the entertainment sphere. Production on the series is currently underway and will continue into the warm summer months. The team at Lowry-Johnson/Goldstein Casting is still filling roles while the production remains stateside.
"Chaos Walking"
"Chaos Walking" is adding to the din of other film and TV projects predicting the bizarre and brutal ways in which society could fall. The dystopian thriller, based on the book series by Patrick Ness, asks what happens when humanity's last bit of privacy—their internal thoughts—becomes public. One society living on an Earth-like planet must learn to censor its own thoughts when a mysterious virus causes them to become audible. Cue "Star Wars" heroine Daisy Ridley and "Spider-Man" Tom Holland to save the day. While the young stars may be ready to step into their supersuits, the remaining cast has yet to be put in place. Mindy Marin is currently casting the film that has Doug Liman in the director's chair. Montreal will host the cast and crew of the Lionsgate film when cameras start rolling this July.
"Ghetto Plainsman"
A drug dealer with a troubled past is about to go westward for his slice of nature. The feature, currently in the early stages of production, is based on the memoir of the "Ghetto Plainsman" himself, Jarid Manos. Manos, hailing from rural Ohio, worked as a drug dealer in New York and used his money to fund his ecological conservation activities. The project is currently casting with Leah Daniels-Butler and has yet to announce any actors. Manos, who also co-wrote the film, will hand the directorial reins over to Jordan Walker-Pearlman. Production on the film is slated to begin in July. Various locations will host the scenic film that takes place in New York and the western Great Plains area.
For the latest news, check out backstage.com/resources to find thousands of production listings, casting directors, acting classes, agents, and more!
Want to find out who's casting? What projects are happening? What's coming up? Call Sheet's Industry Buzz will help you stay in the know.