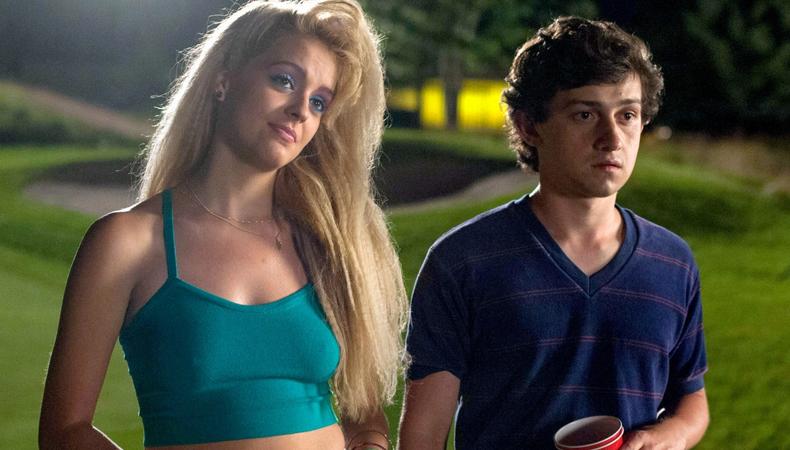 Whether you already love Amazon Studio's award-winning "Transparent," "Mozart in the Jungle," and "Bosch," or you're looking for new series to add to your binge-watching arsenal, the streaming service is stepping up their game to provide you quality television.
Two drama pilots are now available to watch as part of Amazon's new pilot season: "The Last Tycoon," Billy Ray and Christopher Keyser's adaptation of F. Scott Fitzgerald's final masterpiece, starring Matt Bomer and Kelsey Grammer as warring Hollywood studio heads; and "The Interestings," an adaptation of Meg Wolitzer's coming-of-age novel starring Lauren Ambrose. Below are some other upcoming Amazon series to keep on your radar. The premiere dates may not be announced, but Amazon Prime members can still watch each series' first episode.
READ: "8 Questions With 'Last Tycoon' Star Matt Bomer"
"Z: The Beginning of Everything"
Christina Ricci is back on the small screen—and playing one of history's most interesting women, no less! From director Tim Blake Nelson comes this period biographical drama on the life and times of Zelda Sayre Fitzgerald, a Southern Belle destined to meet—and go down in infamy with—F. Scott Fitzgerald. "Z" promises gorgeous 1920s costuming and set pieces, as well as the wit that made Zelda Fitzgerald such a feminist icon ahead of her time.
APPLY: Amazon's "Z: The Beginning of Everything"
"Highston"
From producer Sacha Baron Cohen, this 30-minute series takes us inside the mind of 19-year-old Highston Liggetts (Lewis Pullman), whose inner world is populated by celebrities. Those celebs drop by the show suddenly and delightfully, including Shaquille O'Neal and Flea. His parents (Mary Lynn Rajskub and Chris Parnell), of course, debate whether or not he's truly nuts.
"Patriot"
Released last November, the pilot for this State Department drama walks a line, reminiscent of FX's "Fargo," between grim international government operations and outright absurdism. "Patriot" is written and directed by Steven Conrad ("The Secret Life of Walter Mitty") and follows John Tavner (played by Michael Dorman) as he tries to prevent Iran from going nuclear—at an industrial piping firm in the Midwest.
APPLY: Amazon's "Patriot," Episode 104
"Red Oaks"
This critically beloved series premiered last year and is promising a second season sometime this year. In the meantime, you can check out the raunchy adventures of Craig Roberts' David as he works a summer job at an exclusive country club in 1986. Co-starring Ennis Esmer, Jennifer Grey, and Richard Kind, "Red Oaks" has a fun and funky outlook on love, sex, and growing up.
"One Mississippi"
Comedian Tig Notaro digs deep in this semi-autobiographical dark comedy—emphasis on the dark. Her character, Tig, has returned to her hometown after the death of her mother, and is dealing with serious health issues of her own. Louis C.K. and Diablo Cody are among the show's producers, and Nicole Holofcener ("Enough Said") helps establish Notaro as a refreshingly, almost brutally, honest actor.
Inspired by this post? Check out our television audition listings!