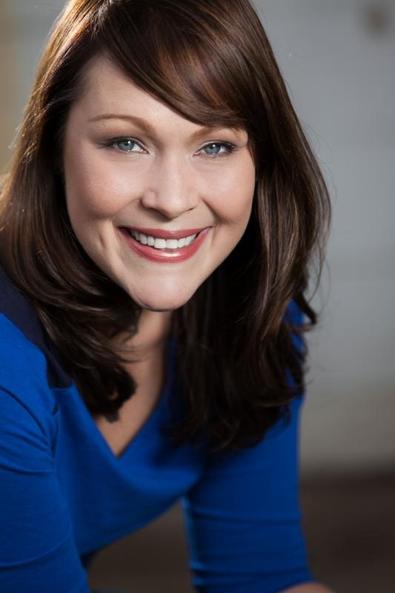 For Amber Nash, the voice of Pam Poovey on FX's "Archer," becoming a stage and voice actor was the result of some serious career improvisation. While studying biology in college, a friend invited her to a comedy show that would forever change the course of her studies.
"A friend of mine said, 'Hey, I saw this thing called improv. Have you heard of it? You'd really like it,'" recalls Nash. "So we went to Whole World Improv Theatre and saw a show and I signed up for classes that night. I took classes there for a couple of years, then I met Tommy Futch, the head of Laughing Matters, and he said, 'We're having auditions.' I started doing Laughing Matters and met a couple of people that were doing a sketch show at Dad's Garage. I did that show and hung around and cleaned toilets and took classes at Dad's until they finally put me on stage four years later."
Having changed her major to psychology, Nash got a job as a youth camp counselor while she was doing janitorial work and training at Dad's Garage. In addition to taking the stage in 2004, Nash put her camp counselor skills to good use as Dad's education director for six years. Nash would go on to take part in such Dad's Garage productions as "Invasion: Christmas Carol," an absurdly comic take on "A Christmas Carol" in which she portrayed Scrooge, and "B.R.A.W.L." (Battle Royale American Wrestling League), a weekly wrestling parody show where she played numerous characters, including a mime named Silent Violent and Half Nelson ("half myself and half Nelson Mandela").
Nash's career became more animated when fellow Dad's improvisor and "Sealab 2021" animator Christian Danley introduced her to the people at Atlanta-based 70/30 Productions, who were working on a new show called "Frisky Dingo."
"They needed a character for 'Frisky Dingo' when they started making that, so I auditioned," she says. "I was completely wrong for it because they were looking for a 17-year-old girl. But then the show changed and became something different and they brought me on to play a character called Val. I did that for two seasons, then it got canceled. Then they started 'Archer' and I didn't even have to audition."
With the seventh season of "Archer" currently in production, Nash no longer spends as much time at Dad's as she used to. But she hasn't completely moved out of the Garage, either. She debuted her solo show last year at 7 Stages Theatre (Dad's temporary home until it moves into its new location on New Year's Eve), which she will also be performing at the Edmonton International Fringe Theatre Festival Aug. 13–23. After that, she'll be playing several characters in a Dad's Garage Web series scheduled to air in October, as well as the return of "B.R.A.W.L." Sept. 24–26.
Despite her cartoonish and comedic successes, Nash feels that it's important to stay on stage and continue learning your craft. When she's not making appearances at conventions and festivals across North America, she still improvises whenever she's in Atlanta.
"The important thing is taking classes, and every theater offers them," she says. "In Atlanta there are so many, and they're affordable. At Dad's Garage, if you volunteer, we give you discounts on classes, and you get to see shows for free. Get on stage as much as you can. If you're just breaking in, it's really important to not feel like you can't work for free. You have to get experience somehow, so you need to get on stage in front of people, you've got to get on a microphone and, just like any kind of art, you've got to do stuff for free until people know who you are. I think improv is the way to go. It helped me out a lot. I'm good at doing voice acting because I'm an improviser."
Inspired by this post? Check out our Atlanta audition listings!